Akwaeke Emezi (born June 6, 1987) is a Nigerian fiction writer and video artist, best known for her novels Freshwater, Pet, and the New York Times bestselling novel The Death of Vivek Oji. Emezi is regarded as a generalist who writes speculative fiction, romance, memoir, and poetry for both young adults and adults, mostly with LGBT themes. Her work has earned them several awards and nominations, including the Otherwise Award and Commonwealth Short Story Prize. In 2021, Time featured her as a Next Generation Leader.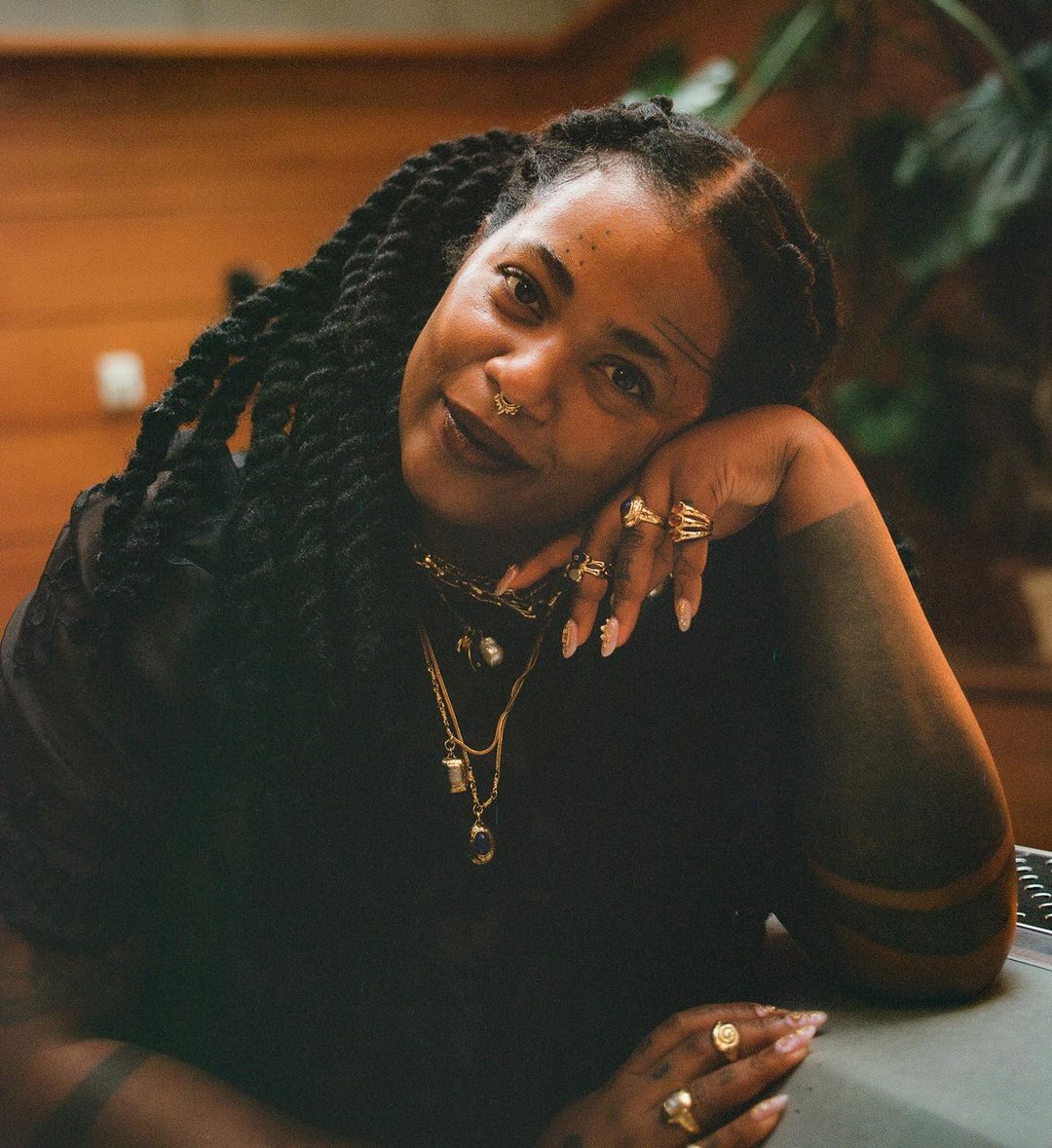 Akwaeke Emezi Biography
Full Name :

Akwaeke Emezi

Date of Birth :

June 6, 1987

Nationality :

Nigerian-American

Place of Birth :

Umuahia, Abia State, Nigeria

State of Origin :

Abia State, Nigeria

Genres :

Fantasy, Romance

Active Years :

2017–present

Notable Works :

Freshwater
Pet
The Death of Vivek Oji
Dear Senthuran: A Black Spirit Memoir

Net Worth :

Unavailable

Social Media Handles :

Instagram: azemezi
Twitter: @azemezi
Early Life and Education
Akwaeke Emezi was born on June 6, 1987, in Umuahia, Abia State, to an Igbo Nigerian father and a mother who was the daughter of a Sri Lankan immigrant who lived in Malaysia. She and her sister, Yagazie, used storytelling to escape the riots, authoritarianism, and perilous reality of their childhoods, Emezi began reading fantasy novels, which shows that when she was little, Emezi was a "voracious" reader, and at age five, they started to write short stories.
She had her primary and part of her secondary education in Abia State before relocating to Appalachia, USA when she was 16 years old to attend college. She went to veterinary school after graduating from college but left before earning her MPA from New York University. Emezi briefly launched a natural hair blog and a brief-lived anonymous sex blog, neither of which garnered much attention for her. She enrolled in Syracuse University's MFA creative writing programme in 2014, where she began composing the first draught of her debut novel, Freshwater. Later, they travelled to Lagos, Nigeria, for a Nigerian writing workshop.
Career
Freshwater, Emezi's first book, is a semi-autobiographical account of the protagonist Ada, an Ogbanje (an Igbo evil spirit). Emezi challenged her audience to consider this spirit/body binary critically as they examine the gender and spirituality of their Igbo background alongside that of the Western invention. Significant critical acclaim and nominations for many top prizes went to Freshwater. Emezi was also honoured as one of the "5 Under 35" in 2018 by the National Book Foundation.
For the first time ever, a non-binary transgender author's book, Freshwater, was shortlisted for the Women's Prize for Fiction in 2019. When the panel chose the book, Emezi was unaware that she was non-binary, according to Women's Prize judge Professor Kate Williams, who also said that Emezi was delighted to be nominated.
Vic Parsons, a non-binary critic, noted that the nomination presented unsettling issues, posing the following: "Would a non-binary writer who was given the gender of a man at birth have made the long list?" I hardly think so. " Following the nomination, it was revealed that the Women's Prize Trust was developing new standards for authors who identify as transgender, non-binary, or genderfluid. When The Death of Vivek Oji was later submitted for inclusion, The Women's Prize requested Emezi's "sex as defined by law," and Emezi decided to withdraw, considering the criteria transphobic and notably discriminatory against trans women.
Pet, Emezi's second book and first for young adults, was published on September 10, 2019. It tells the story of Jam, a transgender adolescent who lives in a society where adults deny the existence of monsters, and a prequel, Bitter, was released in February 2022.
Emezi and Riverhead Books agreed on a two-book deal. The first, The Death of Vivek Oji, was published on August 4, 2020, and it quickly became a New York Times best seller. The second work is a black spirit memoir titled Dear Senthuran. Everything: Emezi's First Collection of Poems was released in April 2022.
Deadline Hollywood reported in April 2021 that Amazon Studios obtained the right to turn their first romance book, You Made a Fool of Death with Your Beauty, into a feature film. According to Deadline, the purchase price was in the upper six figures, making it the largest book deal so far this year. Elizabeth Raposo and Michael B. Jordan's Outlier Society will work on its development. The executive producer will be Emezi.
Together with Tamara P. Carter, Emezi will write and executive produce the TV version of their book, Freshwater, for FX Productions, led by Kevin Wandell and Lindsey Donahue, will produce it.
Personal Life
There is, however, no information available on her relationship life, but she has two siblings named J.K Emezi (brother), Founder of Contrarian Group of Companies, and Yagazie Emezi (sister), a Video Editor.
Surgery and Sexuality
Emezi declares herself to be non-binary transgender. They/them/theirs are the pronouns she employs. They identify as Ogbanje and experience multiplicity. When they were 16 and had only been in America for a week, they went through their first personality split. They have blogged about their gender confirmation surgery experience.
The Nigerian-Tamil writer once shared a topless photo of herself to show her chest after undergoing breast removal surgery. The author revealed she had her second surgery 6 months after undergoing her first. She shared photos of her mastectomy scars on the sixth month anniversary. She wrote:
"a big god in the swamp today's the six month anniversary of my second nonhuman-affirming chest surgery thank you to all my lovebears who held me with such care through this year, my community is phenomenal."
Bibliography
Novels
(2018). Freshwater.
(2020). The Death of Vivek Oji.
(2022). You Made a Fool of Death with Your Beauty.
Young Adult Novels
(2019). Pet.
(2022). Bitter.
Nonfiction
(2021). Dear Senthuran: A Black Spirit Memoir.
Poetry
(2022). Content Warning: Everything.
Awards and Nominations
| Year | Awards | Category | Notes |
| --- | --- | --- | --- |
| 2017 | Astraea Lesbian Foundation for Justice | Global Arts Fund Grant | Won |
| | Commonwealth Short Story Prize | Africa | |
| 2019 | Nommo Award | Freshwater | |
| | Otherwise Award | | |
| 2020 | We Need Diverse Books | Walter Honor Books, Teen Category | |
| 2021 | Nommo Award | The Death of Vivek Oji | |
| 2018 | Center for Fiction First Novel Prize | First Novel prize | Nominated |
| 2019 | Aspen Words Literary Prize | | |
| | PEN/Hemingway Award | Women's Prize for Fiction | |
| | Carnegie Medal of Excellence | Carnegie Medals- Award grants | |
| | The Brooklyn Public Library | Literary Prize | |
| | Young Lions Fiction Award | Finalist | |
| | National Book Award for Young People's Literature | | |
| | Women's Prize for Fiction | | |
| | Dylan Thomas Prize | | |
| | Walter Dean Myers Award | Honours | |
| | | | |
Net Worth
Her estimated net worth is unavailable.
Social Media Handles
Instagram: azemezi
Twitter: @azemezi