Amaechi Muonagor was born on August 20, 1962. He is a Nigerian actor, producer, director, entrepreneur, and philanthropist. He is known for his roles in movies such as Igodo, Aki na Ukwa, Code of Silence, and My Village People. He has been nominated for several awards, including the Africa Movie Academy Awards and the Africa Magic Viewers Choice Awards.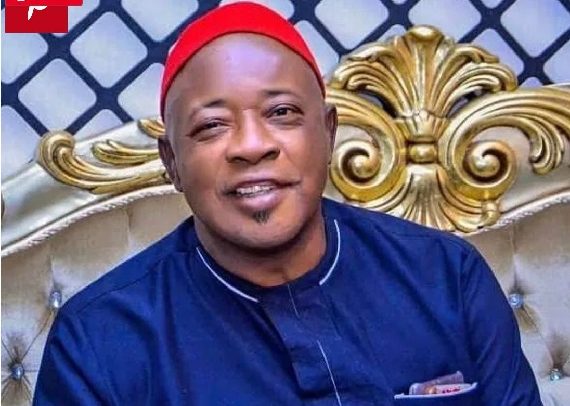 Amaechi Muonagor Biography
Full Name

Amaechi Muonagor

Date of Birth

August 20, 1962

Place of Birth

Anambra, Nigeria

Occupation

Actor | Producer | Director

Net Worth

$1 million

Social Media Handles

Instagram: @amaechimuonagor

ass="yoast-text-mark">ass="yoast-text-mark">ass="yoast-text-mark">ass="yoast-text-mark">yle="font-weight: 400;" aria-level="1″>

Twitter: @amaechimuonagor

Facebook: Amaechi Muonagor
Early Life and Education
Amaechi Muonagor was born on August 20, 1962, in Idemili Local Government Area of Anambra State in the southeastern part of Nigeria. He is from Obosi, a small village in Idemili North, Anambra State. He attended St. Mary's Primary School, Obosi, and Oraifite Grammar School for his primary and secondary education. Amaechi Muonagor then proceeded to the University of Nigeria, Nsukka, where he graduated with a Bachelor Degree in Economics in 1987.
Career
Amaechi Muonagor started his career as a reporter for the News Agency of Nigeria (NAN) in 1989, after completing his National Youth Service Corps (NYSC). He left his job at NAN a few years later to pursue his passion for acting. Amaechi Muonagor made his debut in the movie industry in 1989, when he played the role of Chief Akunatakasi in the movie Taboo. He rose to fame in 1999 when he starred in the epic movie Igodo, which is considered one of the greatest movies in Nollywood history.
Amaechi Muonagor has since appeared in over 250 movies, playing various roles, mostly as a mean and wicked character. He has also ventured into directing, producing, and entrepreneurship. He is the founder and CEO of Amaechi Muonagor Productions, a film production company. Also, he is involved in various philanthropic activities, such as supporting prison inmates and orphanage homes.
Personal Life
Amaechi Muonagor is married and has four children. He is a devout Christian and a member of the Word and Spirit Assembly Church in Lagos. He is also a lover of sports, especially football and cricket.
Filmography
Some of the movies that Amaechi Muonagor has featured in are:
2021 My Village People
2016 Spirits
2016 Rosemary
2015 Ugonma
2015 Evil World
2015 Code of Silence
2012 Village Rascal
2011 Jack and Jill
2010 Most Wanted Kidnappers
2009 Without Goodbye
2009 Sincerity
2008 His Last Action
2002 Aki na Ukwa
1999 Igodo
1998 Karishika
1989 Taboo
Awards and Nominations
Amaechi Muonagor has been nominated for several awards, such as:
Best Actor in a Supporting Role at the Africa Movie Academy Awards for his role in Igodo
Best Actor in Comedy at the Africa Magic Viewers Choice Awards for his role in Aki na Ukwa
Most Prominent Actor in Nigeria at the Best of Nollywood Awards
Best Actor in a Leading Role at the City People Entertainment Awards
Illness
In 2016, there were reports that Amaechi was suffering from a strange ailment, which was later diagnosed as diabetes. He was said to have lost a lot of weight and was unable to work. Amaechi received financial and moral support from his colleagues and fans, as well as a church that donated N3.5 million to him and 22 other actors who were facing health challenges. He has since recovered and resumed his acting career.
Also in 2023, Amaechi Muonagor suffered another illness which was a stroke. This illness made him paralyzed in half of his body. He is currently hospitalized and seeking financial assistance from Nigerians to help him with his treatment. Muonagor said he was on a movie set with some other actors when he was struck by the stroke. He also said he can't move or walk on his own.
Net Worth
Amaechi Muonagor is estimated to have a net worth of about $1 million, according to Austine Media. He makes his money from his acting, directing, producing, and business ventures.
Social Media Handles
Amaechi Muonagor is active on social media, where he interacts with his fans and updates them on his projects and activities. His social media handles are:
Instagram: @amaechimuonagor
Twitter: @amaechimuonagor
Facebook: Amaechi Muonagor