Amara Wayans was born on November 13, 2002. She is an American model and social media influencer who has promoted the brands of Brandy Melville and Kappa.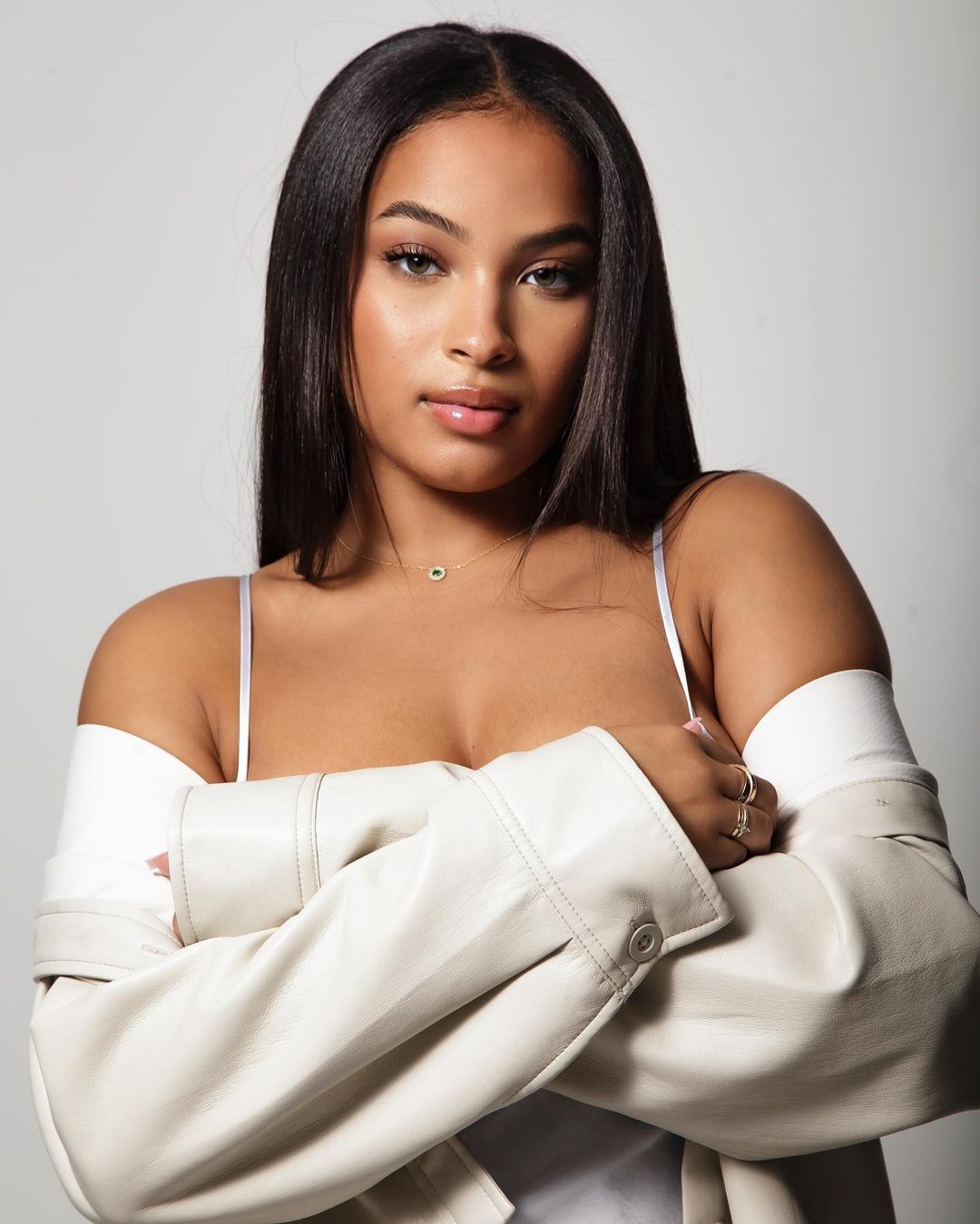 Amara Wayans Biography
Full Name

Amara Wayans

Date of Birth

November 13, 2002

Place of Birth

United States

Occupation

Model | Social Media Influencer

Parents

Damon Wayans Jr. (Father)

Aja Metoyer (Mother)

Siblings

Xavier Zechariah Wade

Aniya Wayans

Christien Metoyer

Net Worth

$600,000

Social Media Handles

Twitter: @jackfinal1

Instagram: @amarawayanss

Facebook: Amara Wayans

YouTube: Amara Wayans

TikTok: @amarawayans

SnapChat: @amarawayanss
Early Life and Education
Amara Wayans was born on November 13, 2002, in the United States, into the family of Damon Wayans Jr. and Aja Metoyer. Her father is a renowned actor and comedian known for his exceptional talent and versatility, while her mother is an American media personality. She was raised with her siblings, Xavier Zechariah Wade, Aniya Wayans, and Christien Metoyer. Amara attended a prestigious private school in Los Angeles after which she furthered to Loyola Marymount University, where she currently studies.
Career
She has managed to enter the modeling and brand ambassador industries despite her relatively young and paucity of professional experience.
Amara Wayans has specifically worked as a model and acted as a brand ambassador for prestigious companies like Brandy Melville and Kappa. She has had the honor of representing and promoting these products to the general public in these capacities.
Amara participated in photo sessions, runway shows, and other promotional events as a model to demonstrate her capacity to project the required image or aesthetic for the brands she represents. She has also been part of marketing campaigns, events, and social media promotions as a brand ambassador to link the brands with their intended market.
Despite the fact that her career is still in its early stages, her early ventures into modeling and brand ambassadorship offer a strong basis on which she can build and further expand her professional trajectory. Her career is likely to change and broaden as she acquires more experience and continues her education or training, providing more options for both her personal and professional development.
Personal Life
Amara Wayans's parents, Damon Wayans Jr. and Aja Metoyer parted ways after getting married for a while. Aja Metoyer was granted primary custody over Amara Wayans and Aniya Wayans. Amara Wayans is not married, but there are rumors that she is dating LeBron James Jr., the son of basketball legend LeBron James, also known as Bronny James.
Net Worth
Amara Wayans is reported to have an estimated net worth of approximately $600,000. Aside from being a celebrity daughter, she has made her wealth from endorsements and brand ambassadorships.
Social Media Handles
Being an influencer, Amara Wayan is very active on different social media platforms. You can follow her through the following social media handles.
Twitter: @jackfinal1
Instagram: @amarawayanss
Facebook: Amara Wayans
YouTube: Amara Wayans
TikTok: @amarawayans
SnapChat: @amarawayanss