Amason Kingi Jeffah (born 1974) is a Kenyan politician currently serving as Speaker of the Senate of Kenya. He is the first governor of Kilifi County, which was sworn in 2013.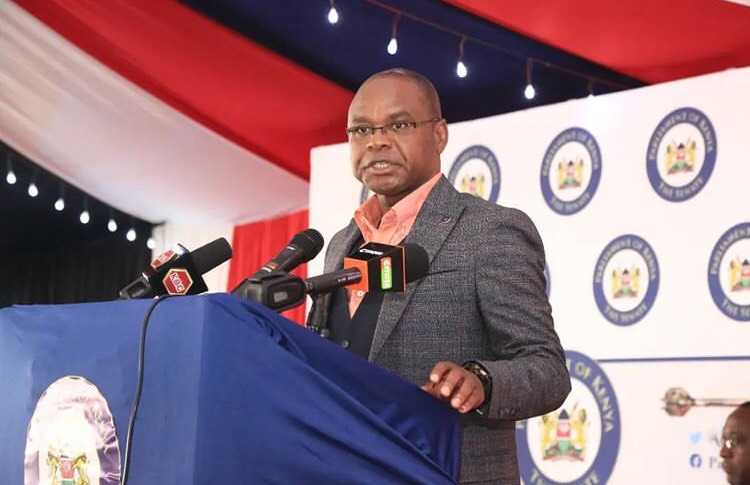 Amason Kingi Biography
Full Name

Amason Kingi Jeffah

Date of Birth

1974

Place of Birth

Malindi, Kenya

Nationality

Kenyan

Occupation

Politics

Political Party

Pamoja African Alliance

Active Year

2000 – present

Spouse

Kingi Liz

Net Worth

$1.3 million

Social Media Handle

Instagram @speakerkingi

Twitter @governorkingi
Early Life and Education
Amason Kingi was born in 1974 in Malindi and grew up in Magarini Constituency, which is in Kilifi County.
He went to Magarini Primary School and later to Alliance Boys, where he completed his secondary education. He earned a bachelor of law from the University of Nairobi and graduated in 1998.
Career
After his graduation from law school, Kingi worked as a lawyer with a private firm in Mombasa between 2000 and 2003. He also served as a district coordinator for the Kilifi District under the Kenya Reform Commission (CKRC).
He started politics in early 2003 and served as a Magarini Member of Parliament in 2003. Amason Kingi was Minister for the East African Community between 2008 and 2010, he replaced Paul Otuoma and served as Minister for Fisheries Development between 2010 and March 2013. He became the first governor of Kilifi between March 27 2013 and 25 August 2022.
Kingi won the Senate Speaker race by 46 votes and defeated five other candidates, who are Isaac Aluochier, George Bush, Fredrick Karuri, Beatrice Kinyua, and George Kuria. He was the third Speaker of the Senate under the 2010 Constitution.
Personal Life
Amason Kingi married Elegant Liz, and they were blessed with two children.
Amason Kingi Net Worth
Amason Kingi's net worth is estimated to be $1.3 million.
Social Media Handle
Instagram @speakerkingi
Twitter @governorkingi