Anita Roddick was born on October 23, 1942. She was a trailblazing entrepreneur and philanthropist. She left an indelible mark on the world through her revolutionary approach to business and unwavering commitment to social and environmental causes. As the founder of The Body Shop, she revolutionized the beauty industry by bringing ethics, sustainability, and a drive for good change to it.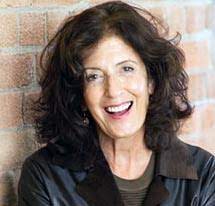 Anita Roddick Biography
| | |
| --- | --- |
| Full Name | Anita Roddick |
| Date of Birth | 23 October 1942 |
| Place of Birth | Littlehampton, West Sussex, UK |
| Occupation | Entrepreneur | Philanthropist |
| Spouse | Gordon Roddick |
| Children | Justine, Sam |
| Died | 10 September 2007 (aged 64) |
Early Life and Education
Anita Roddick was born on October 23, 1942, in Littlehampton, England. She grew up in a family that instilled a strong sense of social justice in her. Her early experiences, including living in various countries, deeply influenced her worldview. She pursued education in history and education at Newton Park College and later traveled extensively, absorbing diverse cultures and ideas.
The Body Shop
In 1976, Anita Roddick opened the first The Body Shop in Brighton, England, In order to provide for herself and her two girls while her husband was gone in South America, introducing a novel concept: ethical beauty. She sourced natural ingredients, rejected animal testing, and championed fair trade long before these principles became industry norms. Her business model, built on activism and empowerment, quickly expanded into a global phenomenon.
Six months later, she opened a second store. When her spouse came home, he joined the company. The Body Shop had 700 locations by 1991, and Roddick received the World Vision Award for Development Initiative that year.
Roddick created Ruby, a size 16 doll with a passing similarity to Barbie, in 1997 and used her to launch the Body Shop's most successful marketing campaign in company history. The positioning was created by ethical communications consultancy Host Universal, from which the campaign emerged. They conceptualized the picture of the doll with red hair who was dressed only in her underwear, hands behind her head, and wind in her hair. Steve Perry served as the photographer.
The Body Shop served more than 77 million clients globally in 2004 with its 1980 shops. It was ranked as the world's 28th top brand and the second-most trusted brand in the United Kingdom.
Body Shop was purchased by L'Oréal for £652 million on March 17, 2006. Due to L'Oréal's use of animal testing and Nestlé's ownership of the business, there was some discussion and criticism. The latter had drawn criticism for how it handled manufacturers from developing countries.
Philanthropy
Anita's dedication extended beyond her business. She embarked on humanitarian efforts, advocating for causes such as environmental conservation, women's rights, and indigenous communities. In response to her trips to Romanian orphans, Roddick formed Children on the Edge (COTE) in 1990. She established COTE to assist in managing the crisis of unsanitary conditions in overcrowded orphanages and tried to deinstitutionalize the kids throughout their early years. The goal of COTE is to aid underprivileged kids who are impacted by war, severe weather, disability, and HIV/AIDS.
Roddick became interested in the Angola Three case in the late 1990s. The Angola Three were three African-American prisoners who had spent more than 20 years in solitary confinement at Louisiana State Penitentiary. She aided in bringing attention to their cause on a global scale and raising money to support their appeals against erroneous convictions.
The National Post stated on December 13, 2005, that Roddick had declared her intention to use her estimated $51 million ($104 million) fortune for philanthropy. This was prior to her firm being sold to L'Oreal. Roddick pushed for equality and the cessation of worker and child exploitation in developing nations. Her husband, Gordon Roddick, started 38 Degrees in her honor after she passed away in 2007.
Illness and Death
In 2007, Anita was diagnosed with hepatitis C. She persisted in her activism despite struggling with her health. She tragically went away on September 10, 2007, leaving a resilient legacy.
Awards and honours
1984 – Veuve Clicquot Businesses Woman of the Year
1988 – Officer of the Order of the British Empire (OBE)
1988 – Honorary Doctorate from the University of Sussex
1991 – Center for World Development Education's World Vision Award, USA
1993 – Banksia Foundation's Australia Environmental Award
1993 – Mexican Environmental Achiever Award
1993 – National Audubon Society Medal, USA
1994 – Botwinick Prize in Business Ethics, USA
1994 – University of Michigan's Annual Business Leadership Award, USA
1995 – University of Victoria, Honorary Doctorate, Canada
1995 – Women's Business Development Center's First Annual Woman Power Award, USA
1996 – Women's Center's Leadership Award, USA
1996 – The Gleitsman Foundation's Award of Achievement, USA
1997 – United Nations Environment Programme (UNEP), Honouree, Eyes on the Environment
1999 – Honorary Degree (Doctor of Laws) from the University of Bath
1999 – British Environment & Media Award
1999 – Chief Wiper-Away of Ogoni Tears, Movement for the Survival of the Ogoni People, Nigeria
2001 – International Peace Prayer Day Organisation's Woman of Peace
2003 – Dame Commander of the Order of the British Empire (DBE)[28]
2004 – Honorary Doctorate of Public Service, The Sage Colleges
2005 – Shell liveWIRE survey of inspirational role models, third place after 1) Richard Branson 2) Friends/family 3) Anita Roddick 4) James Dyson 5) Sahar Hashemi
2006 – Spirit of the Rainforest Award, Rainforest Action Network
Controversies
While admired for her commitment to ethical business practices, Anita faced criticism regarding her outspoken and sometimes unconventional activism. Some argued that her approach overshadowed the merits of her causes. Nevertheless, her impact on the beauty industry and social causes remains undeniable.
According to a May 2002 story by Jon Entine in The Globe and Mail, Roddick had taken the name, idea, and original brochures from the original Body Shop, which had three locations when Roddick visited the Bay Area in the early 1970s and had been founded in Berkeley, California, in 1970.
The original brochures created by Roddick were exact replicas of content created by Berkeley-based Body Shop. Roddick paid the original shop owners $3.5 million for the rights to the Body Shop name when she made the decision to extend her worldwide firm into the United States. At that time, they had to sign a secrecy agreement. The US Body Shop changed its name to Body Time and carried on doing business up to April 2018.
Entine further mentioned that despite Roddick's denials, Roddick's Body Shop did not donate to charities during its first 11 years of business. In March 1976, The Body Shop debuted in Brighton. In 1984, the company started trading on the stock market. Also in 1985, Greenpeace banners received the first sponsorship, which was made feasible by the revenue produced by the IPO.
Legacy
Through her charity work and corporate advancements, Anita Roddick leaves a lasting legacy. The Body Shop continues to advocate for moral behavior and environmental responsibility, encouraging other businesses to do the same. Her philanthropic activities and activism continue to have an impact on the innumerable lives she touched.
Anita Roddick's life exemplifies the power of one individual's vision and determination to change the world. Her pioneering spirit continues to inspire future generations to lead with purpose, compassion, and a commitment to making a difference.