Arthur Eze is a prince, politician, and rich Nigerian man who is the CEO of Atlas Oranto Petroleum. He is the Ozoigbondu of Ndi Igbo, the traditional title which was conferred on him by the Igbo traditional rulers.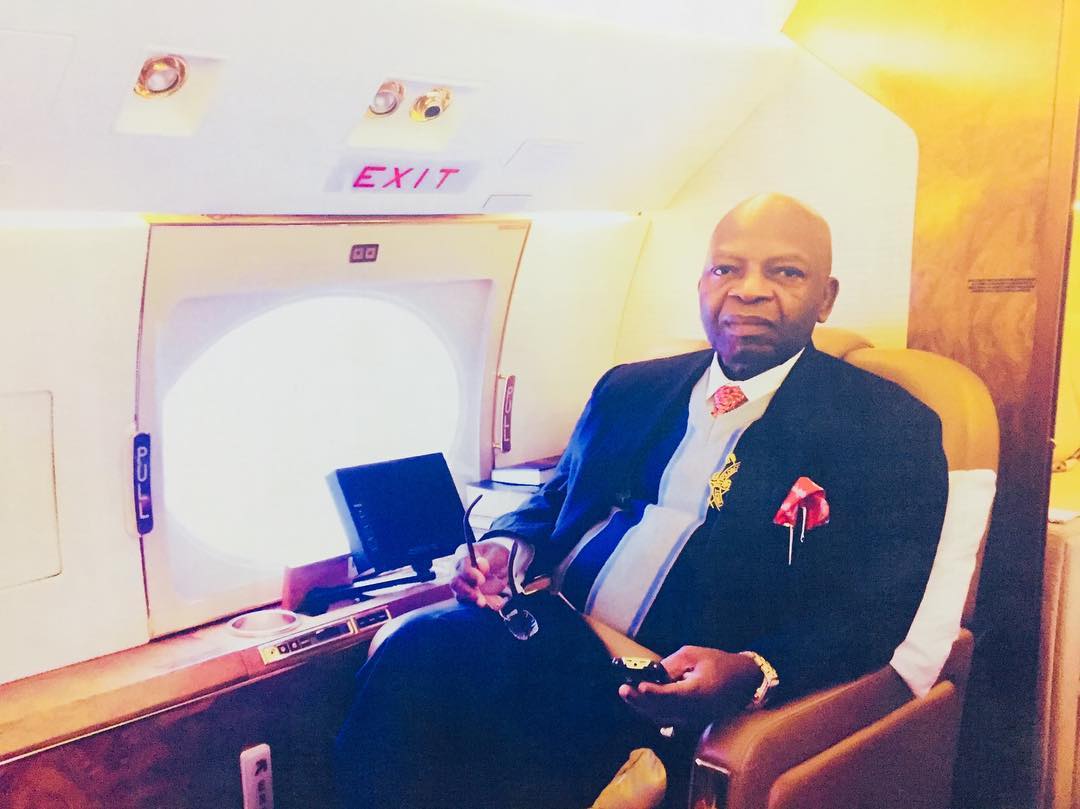 Arthur Eze Biography
Date of Birth :
November 27, 1948
Place of Birth :
Anambra State, Nigeria
Highest Qualification :
B.Sc
Occupation :
Business Tycoon | Politician
Early Life & Education
Arthur Eze was born on November 27, 1948, in Ukp, Dunukofia LGA, in Anambra State, Nigeria. He studied at St. Augustin Secondary School in 1970 in Nkwere, Imo State. He attended California State University from 1974 to 1978 to pursue a degree in Mechanical and Chemical Engineering after finishing his secondary education.
Career
In 1991, Arthur Eze established the largest privately held firm in Nigeria and a producer and explorer of oil, Atlas Oranto Petroleum. Up to 22 oil and gas licenses are now held by Atlas Oranto in various regions of Africa. The largest owner of oil exploration blocks in Africa, Atlas Oranto is also the largest privately-held oil business in Nigeria. Arthur Eze's Atlas Oranto has regional offices spread out over the best West African nations, with its main operational location in Lagos, Nigeria, and its headquarters in Abuja, Nigeria.
Following the liberalization of airlines in Nigeria a year after establishing Atlas Oranto, the business magnate established Triax airlines. Triax Airlines had three Boeing 727s in its fleet and operated out of Enugu Airport before going out of business in 2000. Arthur Eze is not just a successful businessman but also active in Nigerian politics. In his living room, the "All Progressive Grand Alliance" (APGA) political organization was founded. Particularly in Anambra State politics, Arthur Eze is rumored to be a godfather. After Emmanuel Anosike's annulment in 2005, he supported Senator Joy Emordi. He is rumored to be a supporter of people that he thinks are qualified to lead Anambra State.
Arthur Eze has long been a significant contributor to the People's Democratic Party. He is well known for hosting fundraisers for candidates, and during the most recent election, he donated around $100 million of his own funds. Eze, who is also renowned for his flamboyance, is said to own five different Rolls Royce models, as well as a private jet, and a Bombardier valued at more than $25 million. The aircraft is believed to be one of the vintage Presidential Air Fleet planes that Eze was able to acquire at auction in 2011.
The first aircraft to touch down at the newly refurbished airport in Enugu, the capital of Enugu State, was Eze's private jet, which arrived from Europe through Senegal in August 2013. Additionally, in 2013, he gave $12 million at a banquet to support the building of an Anglican Church Youth Development Center in Otuoke, Bayelsa State—President Jonathan's hometown. He is renowned for giving to universities, ongoing educational initiatives, and flood relief operations in Nigeria with a $6.3 million donation in 2012.
Personal Life
Arthur Eze is married and has many children. The founder and president of the Prince Osisioma Foundation, Onyeka Eze, is one of Arthur Eze's children.
Net Worth
According to multiple sources, Arthur Eze's net worth is estimated to be $5.8 billion.