Asa Asika is a Nigerian talent manager and entrepreneur known for managing DMW boss and Afro-pop singer, Davido. The popular talent manager has grown up to become one of the best artist managers in Nigeria.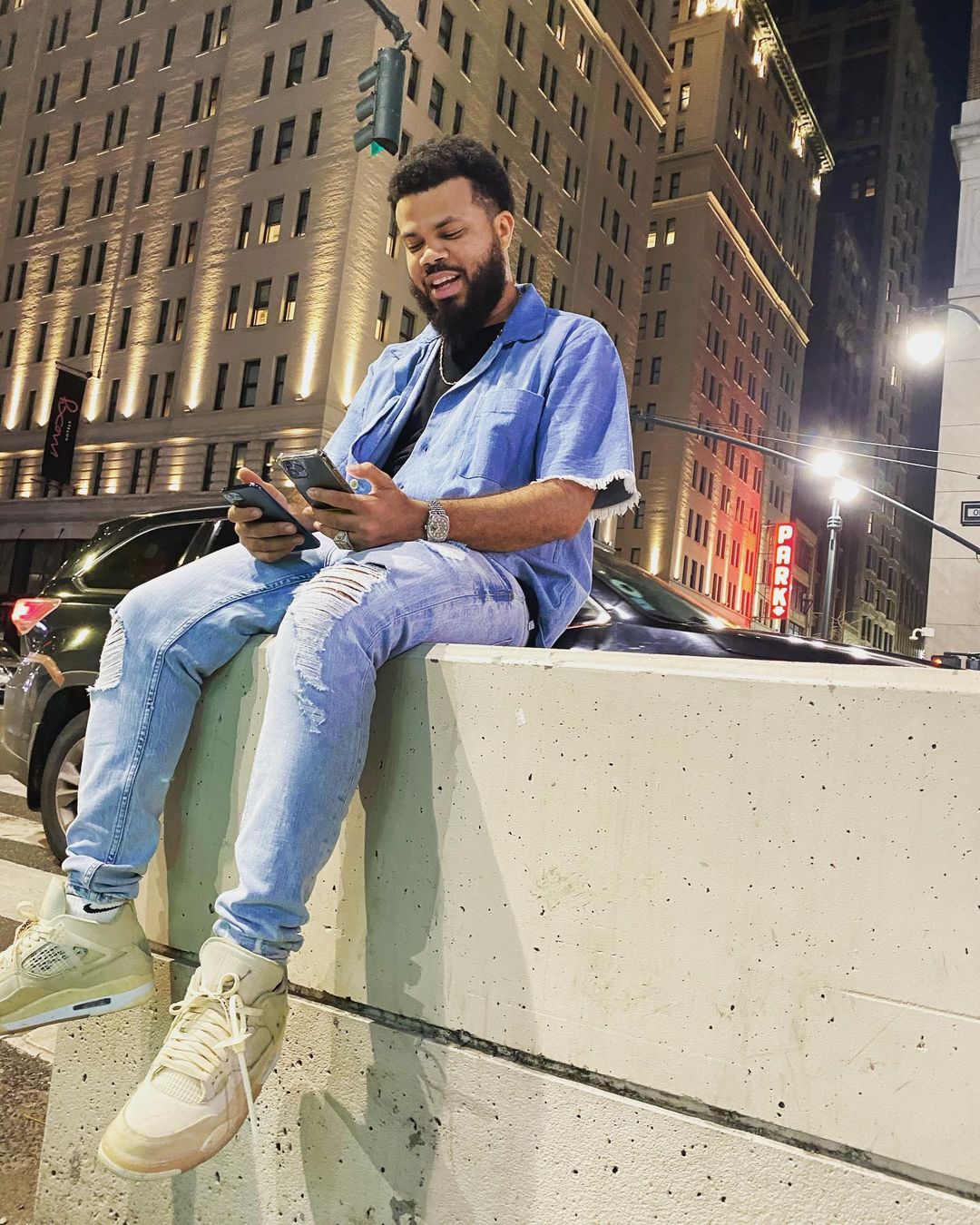 Asa Asika Biography
Date Of Birth :
20th of August, 1990
Occupation :
Talent Manager, Entrepreneur
Highest Qualification :
SSCE
Place Of Birth :
Lagos State, Nigeria.
State Of Origin :
Anambra State, Nigeria.
Social Media Handles :
Twitter @AsaAsika
Instagram @AsaAsika
Early Life and Education
Asa Asika was born on the 20th of August 1990 and brought up in Lagos State, being the oldest in a family of 3. Asika lost his mother when he was just 7. Asa Asika's father, Anthony Ukpabi Asika, worked as the admin operative at the East Central State, Nigeria during the regime of Yakubu Gowon. His secondary school education was at the White Sand School, Lekki, Lagos State, Nigeria and he graduated in 2008.
Though Asa Asika is from Anambra State, he grew up alongside his siblings in Lagos State, he decided not to further his education at a higher institution. He stopped after his secondary education because he did not see higher education to be a prerequisite for success.
In addition to his reasons for dropping out, he pointed out that some Master's degree holders are facing the challenges of finding a well-paying jobs. He further stated that some who did not receive much education are excelling in their various businesses. Despite the fact that Asa Asika dropped out of college, he still believes that everyone should have some degree of knowledge.
Career
Asa became Davido's manager at the age of 20, he appeared in the 'Dami Duro' official video which also had artists like ShinaRambo and BRed in appearance. He later split with Davido and went on to establish the Stargaze Management Company, specializing in the management of artists.
Asika has a musical root, even though most people do not know much about this – Obi Asika, a judge at the recently concluded Nigerian Idol and the CEO of Storm Records is his uncle, and Naeto C is his older cousin. In his talent management career, he has also managed other artists such as Ayo Jay and Boj, while he has worked with music icons like Sasha P, Eldee and Ikechukwu.
Personal Life
Asa Asika and DJ Cuppy were reportedly in a relationship, he dated Billionaire Femi Otedola's daughter, DJ Cuppy who double up as a singer and a disc jockey. Both of them have been pictured a number of times having fun together, although the pair are not together anymore.
Later, during an online interactive session, DJ Cuppy stated on Twitter that she was the reason for the separation, claiming that she messed things up. At this time, there is no information on the talent manager's personal life. He is shown embracing life to the fullest and pushing the boundaries of his profession.
It is reported that he has two kids, a boy and a girl, but the mother of the kids is unknown.
Awards and Nominations
He has once won the City People Music Award for Artist Manager of the Year and has been nominated for the City People Music Award for Music Manager of the Year.
Some of his laurels are as below:
Nominated Music Manager of the Year at the City People's Award (2017)
Awarded Artiste Manager of the Year at the City People's Award (2017)
Nominated for Entertainment Personality at the 2018 Maya Awards Africa
At The Beatz Awards (2019), he was named Artiste Manager of the Year.
At the African Entertainment Awards USA (2019), she was nominated for Best African Talent/Artist Manager.
In addition, on March 22nd, 2021, he bagged several plaques from the Recording Industry Association of America (RIAA) for Davido and Ayo Jay.
Net Worth
Asa Asika is one of the most influential talent managers in the Nigerian entertainment industry. He is estimated to be net worth $1.5 million.
Social Media Handles
Twitter @AsaAsika
Instagram @AsaAsika