Bez's full name is Emmanuel Bez Idakula. He is a multi-instrumentalist, singer-songwriter, and composer from Nigeria who works in the "alternative soul" genre, a fusion of soul, rock, jazz, and R&B.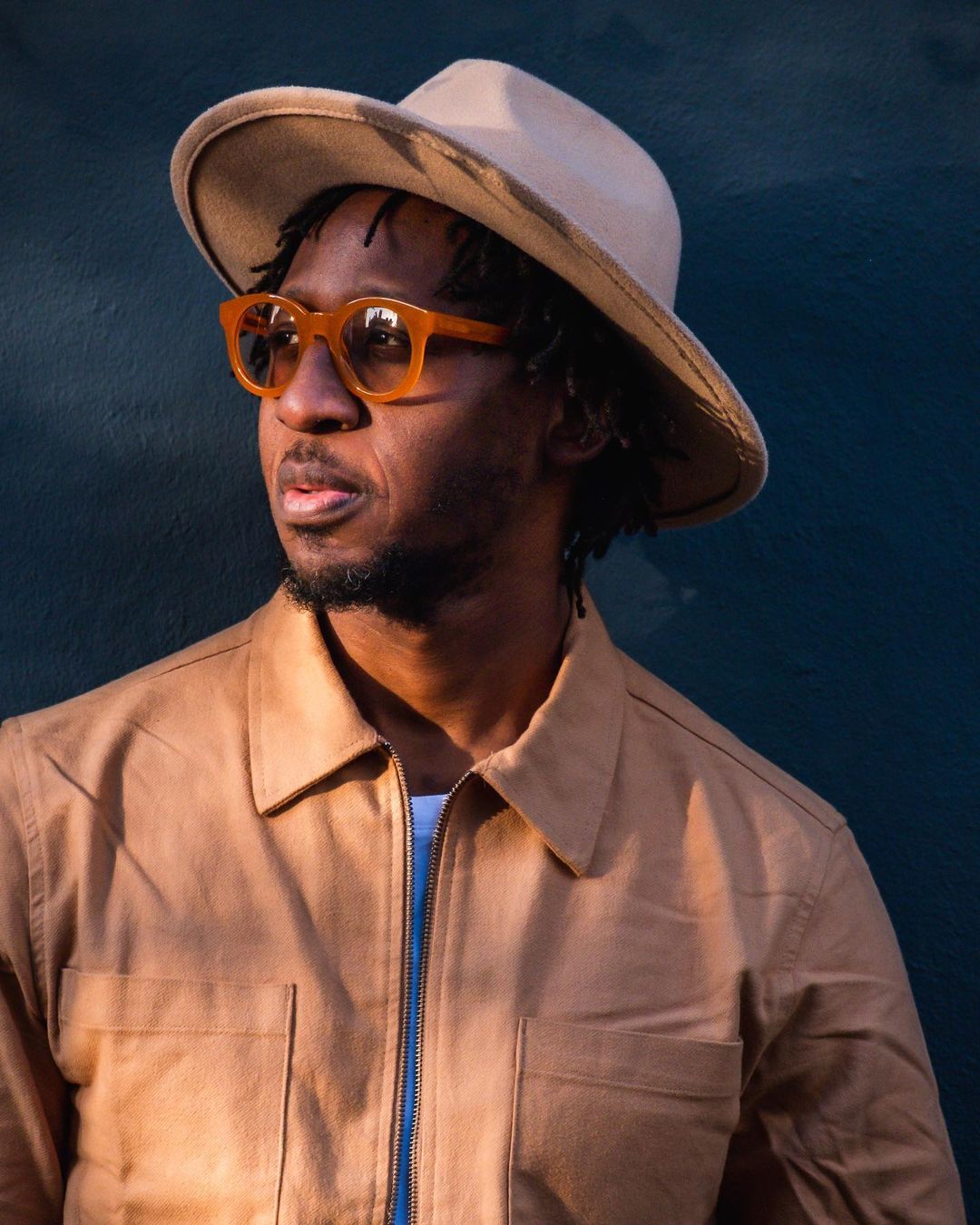 Bez Biography
Full Name

Emmanuel Bez Idakula

Stage Name

BEZ

Date of Birth

November 10, 1983

Place of Birth

Plateau State, Nigeria

Highest Qualification

BEng

Occupation

Singer

Spouse

Bolatito Ladoja

Net Worth

$1.2 million

Social Media Handles

Instagram: bezidakula
Twitter: @BEZidakula
Early Life & Education
Bez was born on the 10th of November, 1983, in Jos, Nigeria. He was born into musically minded family, and he grew up listening to gospel and country music. He participated in choirs when he was young and, at the age of nine, started playing his father's guitar. While Bez, his younger brother Anyidakula Idakula, and his two sisters Eunice Chiedu and Lydia Sobogun offered a sing-along audience, his parents recorded duets with his mother singing and his father playing the guitar. Bez spent a lot of his childhood mending things and dabbling in painting and drawing.
At the age of twelve, Bez lost his father, a Nigerian politician, and candidate for governor of Nasarawa State. As a result, his family's finances fell into disarray, and he was barely able to cover the remainder of his high school tuition. An unnamed person paid for his high school tuition. He also received assistance in covering his education tuition during his time at Loyola Jesuit College. Bez attended Covenant University, where he earned a BEng in information and communications technology in 2007.
Career
Bez started his career when he was a student, he performed at open mic evenings. One of these open mic events was Taruwa, which means "gathering" in Hausa. On this platform, artists showcase their skills through music, poetry, spoken word, and visual art. Here, Bez performed every two weeks and got to know Praiz, with whom he eventually co-snag "That Stupid Song."
In an interview with Vanguard Nigeria, Bez claimed that "That Stupid Song" was accidentally made when a studio visitor asked for "a stupid song." The outstanding songwriter and music producer Cobhams Asuquo, who is also the producer of Bez, had the idea to make a song that mixed a variety of tunes they had sung as children. The following day, "That Stupid Song" was recorded when they invited Praize to work with Bez.
In 2011, Bez released his debut album, titled "Super Sun". The Boston Globe ranked this song third among the top ten world music albums of 2011 and praised Bez as a "superb alternative-soul singer" in its review.
Bez debuted the first track from his second album, My Baby, which Cobhams Asuquo also produced, in November 2013. He released My Baby in 2014. On November 28, 2016, the album Gbagyi Child was released. This also includes the famed Nigerian singer Yemi Alade's remix of "You Suppose know."
The New Africa Shrine in Harlem, New York; the Applause Africa Award ceremony honoring Angélique Kidjo in Manhattan, New York; the Arts Alive Festival and Moshito Music Conference in Johannesburg, South Africa; Africa Utopia at Southbank Centre in London, UK; the Africa Leadership Network Annual Conference in Addis Abeba, Ethiopia; and the Nigeria House pre-Olympic concerts in London, UK were just a few of the events Bez performed at in 2012.
Aside from the TML100 event in Nairobi, Kenya, he also sang for Sol Village at SOBs in Manhattan, New York. Additionally, in March 2012, he played in the inaugural "Spinlet All African Showcase" at SXSW in Austin, Texas. In December 2012, his Super Sun Concert in Nigeria was a smashing success. Bez performed two tours in 2013: one in the United States in March and the other in Europe in the summer. He was also featured in the Globacom-sponsored Slide and Bounce Tour.
Personal Life
In January 2014, Bez wed Bolatito Ladoja, the child of former Oyo State Governor Rasheed Ladoja. At First City Monument Bank, Bolatito holds a position as a banker. She graduated from Warwick University in the UK with a bachelor's in international relations and later earned a master's in management from Imperial College in London. Bolatito frequently attends Bez's performances and is supportive of his profession. Lagos is where Bez presently resides. His main musical influences include the Beatles, Amy Winehouse, and '70s soul. He performs on guitar, piano, and drums, among other instruments.
Influence & Impact
Bez established the Bez Idakula Foundation to assist poor children with their educational needs and to strive to change their lives in the same way that his own was impacted and changed. Bez is one of two Nigerian members of Sandbox, a global network of young entrepreneurs, and is on the board of the non-profit organization Ovie Brume Foundation. He is also a member of the African Leadership Network. Additionally, he has appeared in advertisements for "Friends Africa" and Globacom, an African telecommunications company. At the Harvard Africa Business Conference in March 2012, Bez participated in a panel discussion about entertainment.
Songs
Albums
2016 Gbagyi Child
2011 Super Sun
Singles
My Baby
That Stupid Song
Zuciya Daya
Stop Pretending
Say
The Good, the Bad, the Ugly
More You
This This This
Technically
I Know
Super Sun
High
Beautiful As You Are
There's a Fire
Dey for You
Shine
Loving No One Else
High
Look Away
Breathe
Better Days
I wrote this for u 2
Przystań
Eternity
Go Go Go
Beauty
Awards & Nominations
Recording of the Year, Best R'n'B Single, Best R'n'B/Pop Album, Best Collaboration, Best Vocal Performance, and Hip Hop World Revelation were the six categories in which Bez was nominated for the 2012 The Headies Awards.
Net Worth
According to different multiple sources online, Bez's net worth is estimated to be $1.2 million.
Social Media Handles
Bez is very active and popular on social media platforms. He has a verified account on both Twitter and Instagram. On Twitter, he has over 90,000 followers, while on Instagram, he has over 50,000 followers. You can follow him on the following social media handles.
Instagram: bezidakula
Twitter: @BEZidakula
We wish Bez success in all his endeavors. You can also drop a comment for him t the comment box below.