Brend Fassie is a South African singer, dancer, songwriter and activist. She is famously known as the "Queen of African Pop", the 'Madonna of the Townships" or The Black Madonna. She was a famous musician whose music lyrics resonates deeply with the people of South Africa.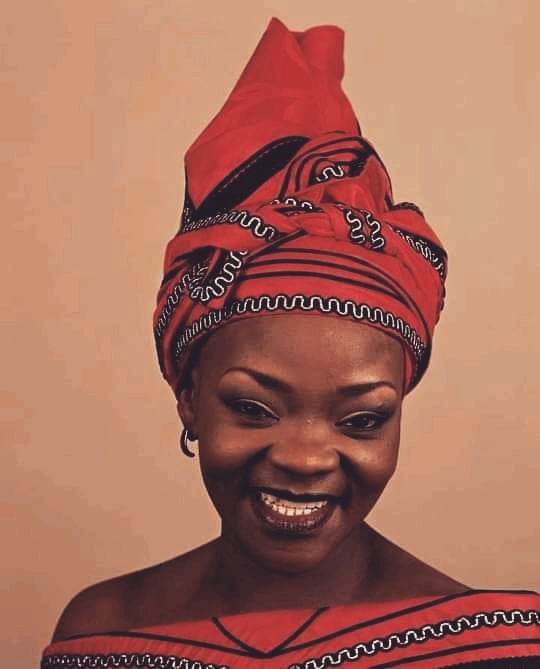 Brenda Fassie Biography
Full Name :
Brenda Nokuzola Fassie
Date of Birth :
3rd of November 1964 
Nationality :
South Africa
State of Origin :
Cape Town
Social Media Handle :
Instagram: brenda_fassie_the_legend
Twitter: @BrendaLegacy
Early Life
Brenda Nokuzola Fassie was born on the 3rd of November 1964 in Langa, Cape Town. She was named after the famous American singer Brenda Lee. she is a Xhosa woman and has her traditional name to be Nokuzola. She is the youngest of her father's nine children.
At the age of two, she lost her father and was raised by her mother who was a pianist. In order to take care of Brenda and her other children, Brenda's mother had to start singing to tourists so that she could earn money.
Career
Brenda started her musical career at a very tender age. She began singing with her mother as an accompaniment. At the age of five, Brenda already has tourists that pay to hear her sing. Later, she set up her band, the Tiny Tots.
In 1981, she received a visit from a renowned producer, Koloi Lebona, who came from Johannesburg to visit Brenda after a couple of Cape Town musicians had told him about her. Lebona wanted to confirm the talent the town was speaking about. Lebona met Brenda, saying that her voice was very mature for her age and was "the voice of the future".
Eventually, Brenda went to live with the Lebona family in Soweto. She was supposed to finish school before beginning her music career but one of the singers of the singing trio joy went on maternity leave. Due to this, Brenda had to fill in for her and later, she became the lead singer for a township music group called Brenda and the Big Dudes.
In 1983, she started her first recording, releasing the hit single "Weekend Special", which became a hit and fast-selling record at the time. The song went viral, locally and internationally. This hit made Brenda and the Big Dudes tour the United States, Europe, Britain, Brazil and Australia. Throughout the first 10 years of her music career, she also established herself as a solo pop star.
In the late 80s, she partnered with a music producer, Sello Twale famously known as "Chicco". Brenda and Sello's partnership proved to be one of the most successful partnerships in the South African music business. The album Too Late for Mama which was a product of their partnership, achieved platinum status in 1989.
Around this time, she became addicted to cocaine and her career suffered greatly. However, Brenda attained huge popularity thanks to her strongly held views, regular trips to Johannesburg's slums and songs about life there. She also used her music to fight against the apartheid regime in South Africa. In 1989, she released the song "Black President", a song dedicated to Nelson Mandela, a political prisoner who later turned the first Black President of South Africa.
In 1995, she was found in a hotel room with the body of her female lover, Poppie Sihlahla, who had died of an apparent overdose. Later, Brenda underwent rehabilitation and eventually got her career back. Yet, she still had drug problems and has to be returned to the rehabilitation clinic for medical attention. She visited the rehab about 30 times in her life.
In 1996, after her she left rehab, she made a comeback to the music industry. Brenda released several solo albums including Nomakanjani, and Now is the Time, featuring two duets with Congo music legend, Papa Wemba, and Memeza. Almost all of Brenda's albums became multi-platinum sellers in South Africa, with Memeza being the best-selling and earning her a lot of South African Musci Awards in 1998. She also won the Kora award for the best female artist the following year.
In 2001, Brenda was the focus of a three-page special in Time magazine, which labelled her "The Madonna of the Townships." This demonstrates her international presence and popularity. In the last few years of her life, She frequently toured America and the African continent.
Personal Life
Brenda Fassie's personal life was the talk of the town during her lifetime. In 1985, she has a son, Bongani, with a fellow Big Dudes musician. Later she married Nhlanla Mbambo in 1989 and a year after their marriage, they were both sued for fraud.
In August 1990, the couple's divorce was announced on South African newspaper pages. Also, Brenda was a drug addict and bisexual, these parts of her received a lot of attention from the media.
Death
On the 26th of April 2004, Brenda collapsed at her apartment in Buccleuch, Gauteng and was rushed to the clinic in Sunninghill. She was said to have suffered a cardiac arrest but was later reported that she has slipped into a coma.
For 2 weeks, fans, lovers and family held prayer services to support her. On the 9th of May, she died. At first, people believed that she has died from heart failure because of cardiac arrest. But when the post-mortem report was released, it was discovered that she has had an overdose of cocaine on the night of her collapse.
While she was at the hospital, she was visited by Nelson Mandela, Thabo Mbeki and Winnie Mandela and her condition was also on newspaper pages in South Africa. She died aged 39 in the hospital. Her family including her long-term partners and colleagues, were at her side when she passed away.
On the 23rd of May, her funeral was held in her hometown, Langa. She was succeeded by her 19-year-old son, Bongani Fassie.
Recognitions
In 1996, Brenda won three Kora Awards which include the Most promising Female Artist of Africa, Best Female Artist of Africa and one other. Brend Fassie also won five South African Music Awards including the Best Female Artist and Song of the Year and three other in 1999. She won the Jury Special Award in 2001 as well.
In 2004, she won the Best-selling Release of the Decade and the Best Song of the Decade. She also won the Lifetime Achievement Award in 2005. Her son Bongani famously known as "Bongz" performed a song, "I am so sorry". He dedicated the song to his mother, on the soundtrack to the 2005 Academy Award-winning movie Tsotsi.
To honour Brenda Fessie, a life-size bronze sculpture made by Johannesburg artist Angus Taylor was erected outside Bassline in March 2006.
Discography
Solo Albums
1987: Brenda
1987: Ag Shame Lovey
1988: Umuntu Ngumuntu Ngabantu
1989: Too Late for Mama
1990: Black President
1991: I Am Not a Bad Girl
1992: Yo Baby
1993: Mama
1994: Abantu Bayakhuluma
1995: Umuntu Uyashintsha
1996: Now Is the Time
1997: Paparazzi
1998: Memeza
1999: Nomakanjani
2000: Thola Amadlozi
2001: Myekeleni
2002: Mina Nawe: Ngohlala Ngi Nje
2003: Mali
2004: Gimme Some Volume
2004: Greatest Hits: The Queen Of African Pop
With Big Dudes
1983: Weekend Special
1984: Cool Spot (EP)
1984: Let's Stick Together
1985: Higher and Higher
1985: Touch Somebody (EP)
1986: No No Señor
Brenda Fassie Net Worth
Brenda is one of the richest pop singers during her lifetime. She has a net worth estimated to be $1.5 million.
Social Media Handle
Instagram: brenda_fassie_the_legend
Twitter: @BrendaLegacy