The full name of Bukky Wright is Oluwabukola Sekinat Ajoke Wright. She is a popular and renowned Yoruba film actress. She is also a businesswoman and equally a politician. She is the owner of the spa and fashion brand B Collections.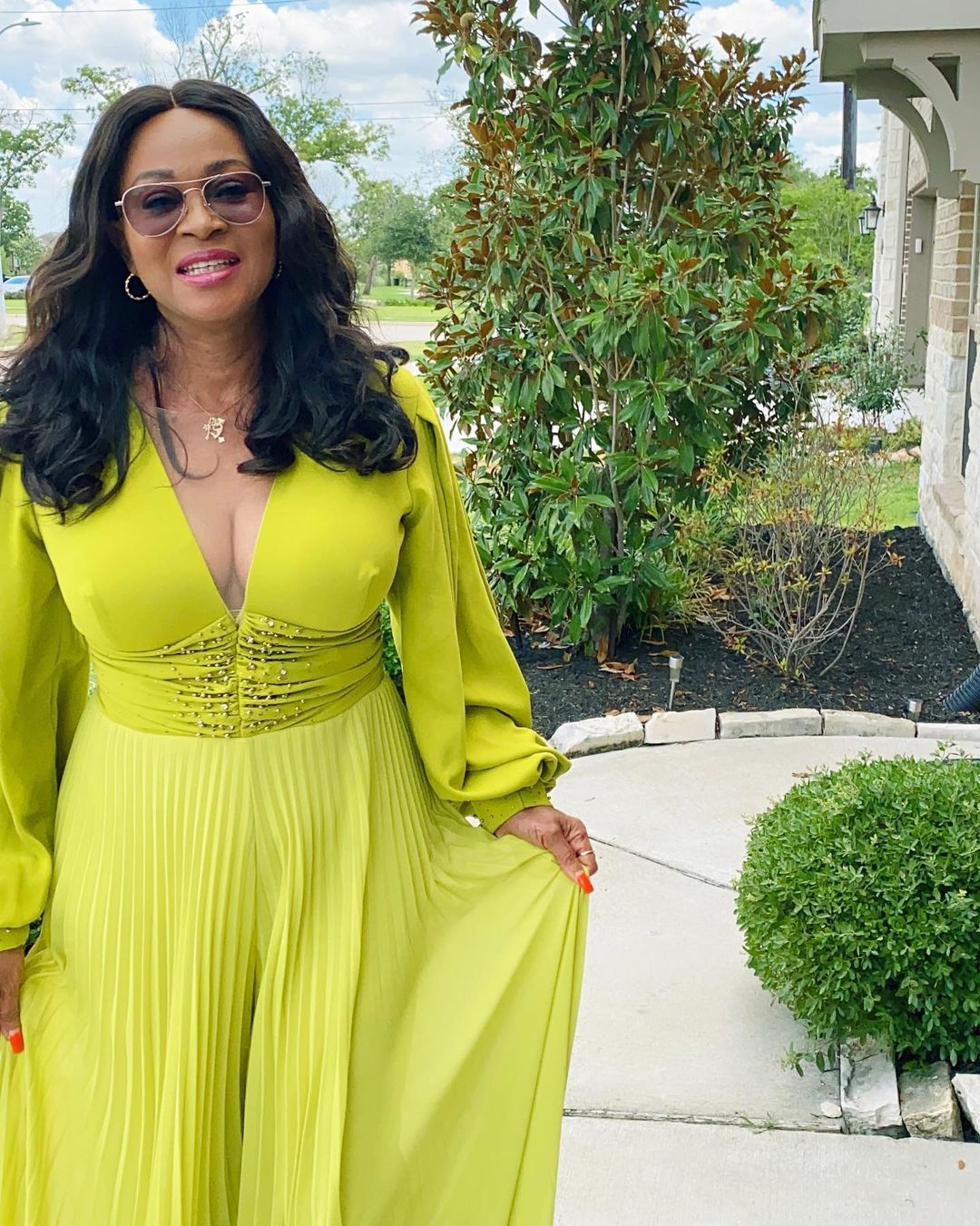 Bukky Wright Biography
Full Name :
Oluwabukola Sekinat Ajoke Wright
Date of Birth :
March 31, 1967
Place of Birth :
Ogun State, Nigeria
Highest Qualification :
B.Sc
Occupation :
Actor | Writer | Producer
Spouse :
Adewale Onitiri (Husband)
Children :
Wilson Amu-Wright
Ojayy Wright
Social Media Handles :
Instagram: @bukkywright
Facebook: Bukky Wright.
Early Life & Education
Bukky Wright was born on the 31st of March, 1967, in Abeokuta, Ogun State, which falls in the South Western region of Nigeria. Having spent most of her early life in Abeokuta, she had her primary and secondary school education in Abeokuta. She went further to the University of Lagos (UNILAG) where she studied Economics and earned her Bachelor's degree.
Career
Bukky Wright entered the Nigerian movie industry in 1996. She has starred in several Yoruba and Nollywood films. She also featured in Super Story, a Wale Adenuga produced television series. Bukky Wright became one of the most sought-after actresses in Southwestern Nigeria as a result of the producers and directors of movies noticing her skill. In Nollywood movies including Red Hot, When Love Happens, Omatara Johnso, Abeni, OutKast, Unforgivable, 2014, Ghetto Hood, and others, she has made a big impact.
Aside from being a professional actress, Bukky Wright is also a business tycoon. She is the owner of the B Collection Spa. She also manages a business that sells women's clothing. Additionally, she is the owner of Wright Media International, a musical label. She is also a politician who contested in 2014 to be an Honourable in the Ogun State House of Assembly under the Social Democratic Party (SDP).
Personal Life
Bukky Wright is happily married to Adewale Onitiri. The couple is blessed with children, Wilson Amu-Wright, and Ojayy Wright, who are now grown-ups and one of which had already become a father.
Selected filmography
Abeni
Above Love
Afefe Alaafia
Ago Meje
Dugbe Dugbe
Habitat
Iyore
Kodun Kopo Kope
Nkem Temi
Oko Nnene
Omotara Johnson
Outkast
Red Hot
Saworo ide
Special Jollof
Unforgivable
When Love Happens
Awards and Nominations
Best Actress in a Television/Drama at the Africa Magic Viewers Choice Awards.
Best Supporting Actress at the Africa Movie Academy Awards
Most Promising Actress in Nigeria at the City People Entertainment Awards
Net Worth
Bukky Wright is one of the most sought-after actresses in the Nigerian film industry. According to different online sources, her net worth is estimated at around $1 million.
Social Media Handles
Bukky Wright is very active on social media platforms. Her Instagram handle can testify to this, where she has over 1 million followers. You can follow her through the following social media handles.
Instagram: @bukkywright
Facebook: Bukky Wright.