Cheque, often referred to as Superboy Cheque, is one of the new waves of artists who have taken over the mainstream in the Nigerian Music Industry, lately.
Just like guys before him, he recently just put out his debut project, "Razor," a solo 5-track EP that is currently trending.
Cheque is signed to Penthauze Music, a record label owned by popular Igbo hip-hop artist, Phyno and he's been on songs with Olamide and Phyno. The word on the street is that Cheque, Fireboy, and Blaqbonez have been friends long time before fame.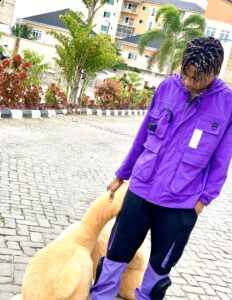 Early Life and Education
Akanbi Bamidele Brett Born on the 23rd of March, 1995, Cheque is from Ondo State. He studied Chemical Engineering at Obafemi Awolowo University in Osun State and graduated in 2017 before he moved to Lagos to focus on his music career.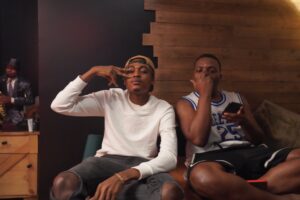 Career
He started music in 2015, while he was still a student at OAU. According to him, before he decided to go into music, he'd on several occasions go to places where artists freestyle and watch them, intrigued by the art.
On how he got his stage name, he has said;
One day, I was anxious to see what it felt like to hold a mic and when I did, all that could come out of my mouth was cheque. I said this 15 times, people started laughing, and that's how the name got stuck to me. Anytime I went back, they would say 'that's the Cheque guy coming'.
After graduating with a Bachelors's degree in Engineering, in 2017, he moved to Lagos and started doing freestyles. Not long after, he participated in Reminisce's Murk Reminisce challenge that year and to his surprise, got a DM from Phyno.
In January 2019, Phyno made the signing of Cheque to Penthauze Music official and he was on the collective track "Nyem Space," which also had Rhatti and Nuno, who Phyno also just signed at the time.
And then in March 2020, Bamidele made an appearance on Olamide's album, 999, on a track called "Warlords." At the time, a lot of people didn't know who he was, but his performance was commendable still.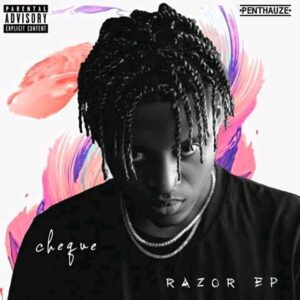 "Razor" EP
After a year and a half of being signed to Penthauze Music, He released his first body of work, "Razor" on July 3, 2020.
"Razor" which has five tracks, is his introductory project and on it, the 25-year-old singer and rapper experiment different kinds of styles. In his own words: "The title of my EP is Razor because my intentions with this EP is to cut through the different genres of music and culture."
READ: Bovi Biography ( Career, Education Net Worth)
The EP became one of the Top 5 Nigerian albums on iTunes, within 24 hours of release. This is thanks to reposts from well-known guys in the industry like Fireboy, Phyno, Ayo of Jaguda, and many other artists and influencers. Also, Anambra's big boy, Jowi Zaza shared a video of him vibing to one of the tracks on the EP, "Satisfied."
Bamidele has been said to have a personal relationship with Fireboy and Blaqbonez, both popular artists in their own rights, as they've been friends before they became popular. Fireboy and Blaq are often commenting on his posts on Instagram and sharing videos of them vibing his songs.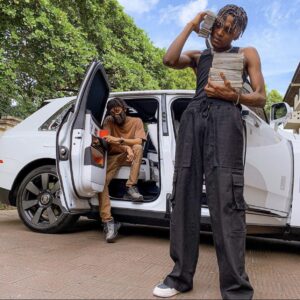 Social Media