Crayon is an afro-pop artist signed to Blowtime Entertainment, a label owned by Baby Fresh, which happens to be an imprint of the Don Jazzy-led Mavin Records.
Discovered around 2016, Crayon was officially signed to Mavin in 2019, after which he dropped his first EP, "Cray Cray." He was also on the Mavin collective single, "All Is In Order." His style has been compared to that of Wizkid.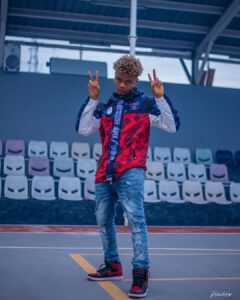 Early Life
Although a native of Ebonyi State, Crayon was born and raised in Lagos. He was christened Charles Chibuezechukwu, and has a strong affinity for his 'hometown' hood of Ojo, Iba, Lagos.
While growing up, his dad sold CD's and that was where he little Charles picked up his love for music, that ultimately changed his life. According to him, they had all the albums you could think of in their house, and he was just around music all the time. He grew up on music from Usher, 50 Cent and the rest of them.
During his primary school days, he joined the teen choir because his family appraised his singing skills while he sang around the house casually.
When he was around 15, he started listening to the likes of PSquare, Wande Coal and Wizkid. Then he discovered the music of Drake and Justin Bieber, which changed his perspective, because from that moment on, he wanted to be like Justin Bieber.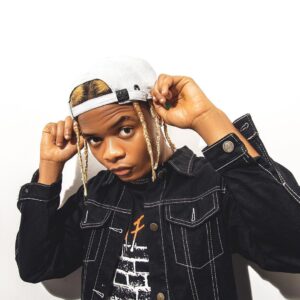 Career
After failing to gain admission into the University, four consecutive times, Charles decided to give it up and focus on other things he could do, which were football and music.
He started to make music professionally in 2015, and it was around the same time he met Ozedikus (also known for crafting Rema's "Dumebi"). They started to make music together, and he went by the name July at that time.
They'd record music, and take it to different radio stations. And once, his music was played on City FM. Not long after, Baby Fresh contacted them and told them to come over.
From 2016 up until 2019, Crayon was honing his craft at the Mavin house, just rehearsing and doing live shows. He met Don Jazzy, Reekado Banks and around the time he moved there, Rema moved in too and they became friends.
READ: Don Jazzy Biography (Age, Career, Net Worth)
A couple weeks after Rema was introduced in 2019, Crayon was also announced. What followed is the all-star single, "All Is In Order" which featured Rema, Crayon, Korede Bello and Don Jazzy.
In July, he released his 6-track EP, "Cray Cray" to critical acclaims, making him one of 2019's silent breakout stars. He has since gone on to release other singles, including the hilarious "Kpano", the Wizkid-esque "Shima" and more recently, "Mo Bad."
Discography
All Is In Order – Single (alongside Don Jazzy, Rema, Korede Bello) 2019
Cray Cray – EP 2019
Kpano – Single 2020
Mo Bad – 2020
Social Media
Instagram: @crayonthis
Twitter: @crayonthis