Dino Melaye is a notable and outspoken Nigerian politician, lawmaker, and democratic evangelist. He was once a member of the House of Representatives. He also served as a senator, representing the Kogi West Senatorial District under the People's Democratic party.
He is one of the most controversial senators in Nigeria. He is also called 'the singing senator'.
Continue reading Dino Melaye Biograph
Dino Melaye Biography
Dino Melaye was born on the 1st of January 1974 in Kano State, Nigeria. He attended Command and Air-Force Secondary School, Kaduna and proceeded to Ahmadu Bello University, Zaria where he earned a degree in Geography.
While he was in school, he led the National Association of Nigerian Students (NANS). He also became the Secretary General of African American Youth Council before moving to the Commonwealth Youth Council. Also, he was appointed by former President Olusegun Obasanjo to chair the Presidential Advisory Council on Youth.
He claimed to have received 7 other degrees from other local and international institutions. He has an M.Sc in International Relations & Diplomacy, Advance Diploma in Law, Security & Conflict Management, Certificate in Emerging Leaders and many others.
Net worth
Net worth is approximately 3.8 billion
Personal Life
Dino is a divorcee. He was married to Tokunbo Melaye for ten years until they divorced. They had three children togethe
Lifestyle
He is known for his lavish lifestyle and music
Politics
He was elected as a senator representing the Kogi West Senatorial District. Prior to that, he was a member of the House of Representatives, representing the Kabba/Ijumu federal constituency of Kogi State in 2015.
Also, he contested again in the February 23rd 2019 for Kogi West senatorial election and he won, under the People's Democratic Party, defeating Sen. Smart Adeyemi of the All Progressive Congress (APC).
However, the election generated lots of controversies and Dino's victory was annulled. So, a fresh election was conducted on Nov. 16, 2019. This time, Sen. Smart was ahead from the election results of some local governments. But, the opposition refused the result, and it was declared inconclusive due to election violence.
Book
Melaye launched his book titled Antidotes For Corruption: The Nigerian Story on May 15, 2017 in Abuja. The book launch witnessed the gathering of important dignitaries, both within and outside the country. Some of dignitaries include; Prof Yemi Osinbajo, Senator Bukola Saraki, Dame Patience Jonathan, Yakubu Dogara, James Rawlings, e.t.c. The book Antidotes for Corruption: the Nigerian Story cost N50,000.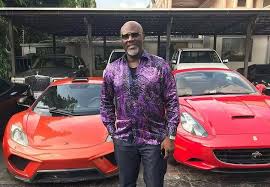 Awards And Recognition
He has received a lot of awards due to his contribution both in his constituency and in Nigeria at large. Some of his awards are:
• Best Honorable Representative of the Year, Global Youth Awareness and Development Initiative
• Protector of the Youth, P.D.P National Youth Vanguard
• Epitome of Servant, National Association of Kogi State Students.
• Youth Libra Award, Visioners Club of Kogi State
• The Great Motivator of Students, Nigerian Economic Student Association
• Diplomatic Member of the Year, St. Monica' College
• Most Performed National Legislator, Vision 2020 Youth Group
• Most Vibrant Honorable Member, Abuja Merit Awards
• African Parliamentarian of the Year, 2005
• Icon of Good Leadership, Kogi Peoples Forum, 2008
• Senator of the Year, Senate Press Corp, 2016 & 2017
• Outstanding Law Maker of the Year, Nigerian Goodwill Ambassador Awards, 2018
• Man of Integrity Award, The Nigerian Association of Christian Journalist, 2019
• The Most Courageous and Outstanding Vocal Politician, Sun City News Magazine, 2019
• Peace Builder/Award of Excellence, Peace Achievers Award, 2019
• Man of the Year, Kwarafa Reporters, 2019
• Senator of the Year, Weekender Magazine, 2019
Social media handle
Instagram: @dinomelaye
Twitter: @DinoMeIaye