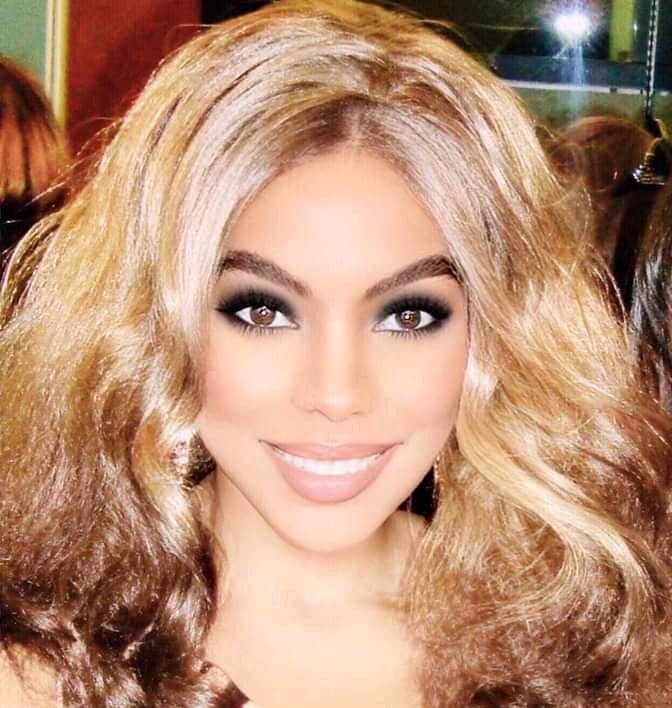 Princess Dr. Mercy Seaphrora Uwakwe(IV) is a Nigerian -American medical doctor, a bonafide business tycoon, and an unparalleled philanthropist. She is the founder and CEO of Mercy Wave Conglomerate.
Born into the Royal family of His Royal Majesty, King Solomon Uwakwe, The King of Kings of Bende LGA, Abia State, Nigeria, and the Supreme Ruler of Amaofufe, Igbere Autonomous Communities.
She attended America's most prestigious, distinguished, and eminent Universities: Johns Hopkins University and the University of Texas.
Aside from her passion for medicine and business, Princess Dr. Mercy Seaphrora Uwakwe enjoys being the reason behind every smile and she has truly made her mark in that regard. True to her humanitarian nature and her unwavering love for humanity, she is an active volunteer at Passioncare Hospital and Cure Stripes Foundation, via these media, she provides free surgical, medical, and preventive services for all. Her love for humanity cannot be overemphasized and that is what motivates her to continually think up new ways of helping out people.
Her Royal Highness, Princess Mercy Seaphrora Uwakwe also runs a foundation called the Mercy Wave Foundation, birthed as a result of her immense love for the less privileged and her inevitable urge to serve. The foundation focuses on widows, orphans, teenage girls, the sick, and prisoners. It continually holds outreaches that provide food and household provisions, relief materials to orphanages, hospitals, and prisons especially in less developed, marginalized, and underserved areas in Africa.
Her Foundation also gives scholarships and entrepreneurial cash prize awards to students and individuals with evident financial needs. These Scholarships are full of university scholarships. The entrepreneurial cash prize awards range from two hundred and fifty thousand Naira to five million Naira. The scholarships and entrepreneurial cash prize awards are issued on a weekly basis. Winners are announced on Friday of every week.
Within the past year, Mercy Wave Foundation has granted scholarships and empowerment grants to over One hundred Nigerians from various parts of the country. The Foundation is known for the transformation of the lives of people within Africa and beyond.
The Foundation also organizes other youth empowerment programs geared towards helping the youths through her frequent Mercy Wave Face of the week contest where participants smile home with thousands to millions of naira for participating in scholarly and intellectual competitions. The Foundation also organizes an annual Talent Hunt show. The maiden edition which was held in Owerri in 2019 witnessed a massive turnout, and a grand prize of two hundred thousand naira and numerous consolation prizes were issued to the crowned winners.
Currently, the Foundation is organizing a Hand Wave contest, where participants will get to win cash prizes ranging from one hundred thousand Naira to Three hundred thousand Naira for depicting the Mercy Wave sign. The turnout has been massive and soon, more beneficiaries will emerge.
Her Royal Highness, Princess Dr. Mercy Seaphrora Uwakwe has also carved for herself, a niche in the tech world. As a futuristic entrepreneur with visions that are clearly in line with the dynamic contemporary demands of her society. She has partnered with numerous highly-rated tech industries in Africa while acquiring a few others. She is the owner of Easy Worship, PAYEC, Fusion mobile, and Decimal Academy.
She has transcended every life sector ever known to humans. As a global leader in education, she used her formidable technological excellence to champion the chief educational challenges in Africa. This is why top notch universities sought her partnership to enable them to overcome their challenges. And as such, she's the CEO and founder of the University of Port Harcourt, University of Lagos, Babcock University, and the Michael Okpara University of Agriculture, Umudike Elearning Platforms. It's safe to say that the wave is quickly sweeping through the country in particular and Africa at large.
Princess Dr. Mercy Seaphrora Uwakwe believes that great people do not attain the apex of their careers by mere desires and fantasies, rather they back this desire with commensurate plans, hard work, dedication, commitment, resilience, optimism, vision, and intense drive to achieve success against all odds.
What's more she has completely taken over other agricultural sectors, and the entertainment industry. Currently, her Conglomerate owns the Mercy Wave Farms and Livestocks, the Vaygo Farm, and the Mercy Wave Rice Distribution Company. Unarguably, the wave she has brought is sweeping every part of the economy and impacting positively on the lives of Nigerians.