Aubrey Drake Graham (born October 24, 1986) is a popular and renowned Canadian rapper and singer. The rise of singing and R&B sensibility in hip hop is attributed to Drake. Together with his friend 40, Drake established the OVO Sound record label in 2012. Drake joined the Toronto Raptors' executive committee in 2013 and later acquired naming rights to their practice facility, becoming the team's global ambassador.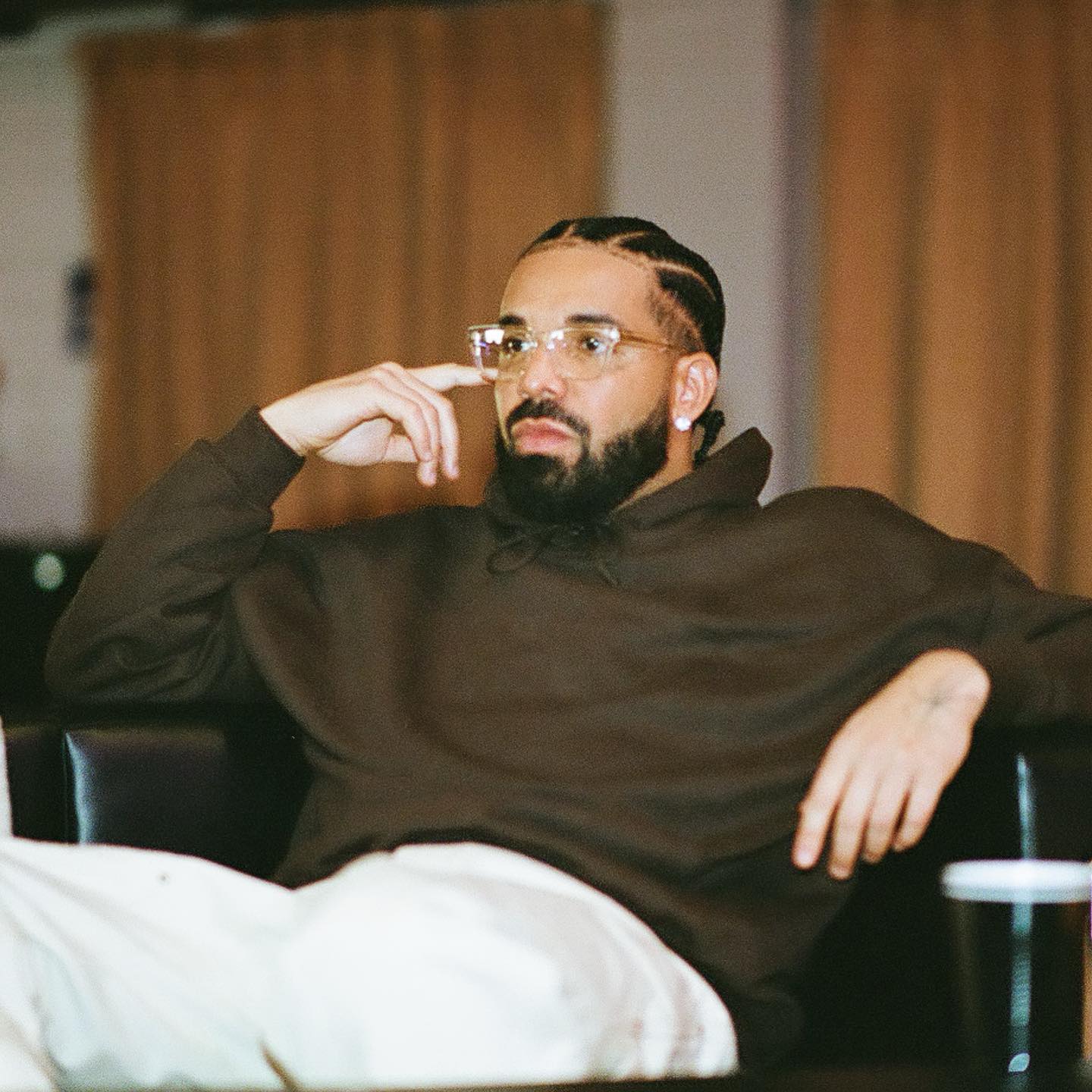 Drake Biography
Full Name :

Aubrey Drake Graham

Date of Birth :

October 24, 1986

Place of Birth :

Toronto, Ontario

Occupation :

Rapper

Net Worth :

$260 million

Social Media Handles :

Instagram: @champagnepapi
Twitter: @Drake
Early Life & Education
Aubrey Drake Graham was born on October 24, 1986, in Toronto, Ontario. Dennis Graham, his father, is an African-American Catholic from Memphis, Tennessee, who worked as a drummer and shared the stage with Jerry Lee Lewis. His mother, Sandra Graham, is an Ashkenazi Jew from Canada who has worked as both a florist and an English teacher. Drake is a citizen of both the United States and Canada. He grew up as a Jewish and completed his bar mitzvah while attending a Jewish day school.
Career
Music Career
Drake was introduced to an agent by a high school friend's father when he was 15 years old and ready to start his acting career. Drake's character was discovered by the agency for the Canadian teen show Degrassi: The Next Generation. The role of Jimmy Brooks, a basketball star who suffered physical disabilities as a result of being shot by a classmate, was portrayed by Drake. Between 2001 and 2008, he appeared in a total of 100 episodes. Barack Obama gave his support in an interview with Drake in 2020, after Drake indicated an interest in playing him in a biopic back in 2010.
In 2006, Drake self-released his debut mixtape, Room for Improvement, taking musical cues from Jay-Z and Clipse. Trey Songz and Lupe Fiasco were featured on the mixtape, which also had a ton of Boi-1da and Frank Dukes production. On August 19, 2006, he gave his debut performance at the Kool Haus nightclub as Ice Cube's opening act. He received $100 for his performance, which lasted 30 minutes.
Drake's second mixtape, Comeback Season, was made available in 2007. Released under his newly established October's Very Own imprint, it gave rise to the Trey Songz-assisted track "Replacement Girl." With "Replacement Girl" being featured on their "New Joint of the Day" segment in April 2007, Drake became the first unsigned Canadian rapper to have his music video air on BET.
With the release of the mixtape So Far Gone and the accompanying number-one single "Best I Ever Had," Drake had a breakthrough in 2009. Drake eventually signed with Lil Wayne's Young Money Entertainment, a division of Cash Money, after a bidding war broke out between labels. The label released So Far Gone as an EP later that year. Drake was the new artist of the year, and he won the Juno Award for best rap recording of the year.
Drake became a household name around the world after the publication of Thank Me Later, his first studio album. The acclaimed Take Care came after the record (2011). Both the Grammy Award for best rap album and the Juno Award for best rap recording of the year went to that album. Nothing Was the Same, Drake's subsequent studio album, also won a Juno Award.
If You're Reading This It's Too Late, a 17-track mixtape/album that Drake unexpectedly released in 2015, was announced via Twitter by Drake. It debuted at the top of the charts in both Canada and the US, and like his earlier albums, it was named the year's best rap song by the Juno Awards. Rapper Future and rapper Drake later in 2015 put out the mixtape What a Time to be Alive. Drake's fourth studio album, Views (2016), which included the iconic singles One Dance and Hotline Bling, also made its debut at the top of the Billboard 200.
The Billboard Hot 100 hit "God's Plan," which was previously featured on Drake's EP Scary Hours, which was released a few months before, was included on Drake's fifth studio album, Scorpion (2018). In 2019, Drake won a Grammy for the greatest rap song; however, the live broadcast cut off his acceptance speech when he criticized the ceremony.
Care Package, a collection of B-sides, covers, and other songs, Dark Lane Demo Tapes, which had the Billboard Hot 100 single "Toosie Slide," and the EP Scary Hours 2 (2020), which featured "What's Next," were the following releases. Certified Lover Boy, Drake's sixth album, was made available in 2021.
Later on in the year, he removed "Way 2 Sexy" from consideration for the Grammy Awards for best rap album and best rap performance. Unexpectedly, Drake followed up his previous albums in 2022 with Honestly, Nevermind, which had more vocals and dance club music. Soon after, he unveiled the music video for "Falling Back," the lead song from the album.
OVO and other projects
Along with releasing music, Drake also cofounded the Toronto-based group October's Very Own (OVO) alongside Oliver El-Khatib and Noah ("40") Shebib, a regular collaborator. In 2012, it established itself as a record label (OVO Sound) and signed artists like the Canadian singer, songwriter, and producer PartyNextDoor and the R&B duo Majid Jordan. All of Drake's albums have been released on OVO Sound since the release of Care Package in 2019 until now. In addition, OVO organized the yearly OVO Festival in Toronto, which debuted in 2010.
But the company's fashion line was its biggest source of income. It all started in 2010 when OVO and the outerwear company Canada Goose worked together to create a special edition bomber jacket. Soon after, further alliances with brands like Nike and Timberland appeared. OVO opened its first retail shop in Toronto in 2014 thanks to its popularity, and it afterward expanded to other cities like Los Angeles, New York, and London.
Acting Career
Drake began acting after leaving Degrassi, and one of his roles was that of a young mammoth in the animated movie Ice Age 4: Continental Drift (2012). Later, in 2014 and 2016, he received acclaim for his comic performance as a host and musical guest on Saturday Night Live. 2019 saw Drake take on the role of executive producer for the Emmy Award-winning Zendaya's HBO series Euphoria.
Songs & Album
2022: Honestly, Never mind
2021: Certified Lover Boy
2018: Scorpion
2016: Views
2013: Nothing Was the Same
2011: Take Care
2010: Thank Me Later
Awards & Achievement
With sales and on-demand streams totaling 142 million, Drake is the highest-certified digital singles artist in American history. He holds several Billboard Hot 100 chart records, including the most top 10 debuts (39), the most top 10 singles (54), the most top 10 debuts in a week (9), the most top 10 debuts in a week (22), the most simultaneous charted songs in a week (27), the most top 10 debuts in a week (22), and the most time spent continuously on the chart (258). He has amassed 10 number-one hits, which is a record for a rapper.
Drake became the second artist after The Beatles in 1964 to hold all five positions in the Hot 100's top spot in a single week in 2021. Additionally, he holds the record for the number-one hits on the Hot Rap Songs, Hot R&B/Hip-Hop Songs, and Hot R&B/Hip-Hop Airplay charts (23). Additionally, he is the first musician whose two albums spent a total of 400 weeks on the Billboard 200 chart.
Drake had 47 Grammy nominations as of 2021, and he won four of them. Additionally, he owns a record-tying 29 Billboard Music Awards. With 13 wins from 22 nominations, he broke Adele's previous record for the most Billboard Music Awards victories in a single night in 2017. At the 2021 Billboard Music Awards, he received the Artist of the Decade award.
Controversies
Legal Cases
Ericka Lee, a vocalist, sued Drake in 2012 over the use of her voice in Marvin's Room. Lee asserted that she had contributed the female vocals and that she was entitled to songwriting credit and compensation. The dispute was resolved in February 2013 after an amicable settlement between the parties, despite Drake's legal team's rebuttal that Lee had merely asked for credit in the album's liner notes.
For using a sample from Jimmy Smith's 1982 song "Jimmy Smith Rap," rapper Drake was hit with a $300,000 lawsuit in 2014. Smith's estate brought the lawsuit, stating that Smith would not have agreed with Drake's use of the sample since he despised hip hop and that Drake never requested permission before using it as the entrance to "Pound Cake / Paris Morton Music 2." In 2017, Drake prevailed in the lawsuit, with federal judge William Pauley determining that the use of the content was transformative and that no copyright infringement was at issue.
Rapper Rappin' 4-Tay sued Drake in 2014, alleging that Drake had utilized his lyrics improperly when he worked with YG on the song "Who Do You Love?" It was also revealed that Drake was the subject of this lawsuit. The rapper demanded $100,000 from Drake later that year as compensation for maltreatment and artistic theft.
Drake Vs Chris Brown
Drake and his group allegedly tossed glass bottles at Chris Brown in a SoHo nightclub in Manhattan, New York City, in June 2012, leading to a physical altercation between the two. In 2013, Chris Brown blasted Drake in music, including on the "R.I.P." remix, and tweeted about the incident. Drake didn't respond, but he and Brown collaborated on a comedy skit for the 2014 ESPY Awards before it was shown live, effectively putting a stop to the dispute. In 2019, the two later worked together on the song "No Guidance."
Drake Vs Kanye West
Drake and his longtime friend Kanye West got into a fight in the middle of 2018. In an appearance on The Shop, Drake recalled multiple encounters with West, who expressed his desire to collaborate with Drake and imitate the producer-artist relationship between Jones and Michael Jackson by pretending to be Quincy Jones. West offered Drake the "Lift Yourself" instrumental while asking Drake to play and telling him of impending releases. Drake showed up in Wyoming a day after his close friend, 40, informed West that he was actually making an album. West had requested that the two work there. Drake went to Wyoming but only worked on West's music since he thought the two artists had different release schedules. They looked into Drake's song "March 14," which described his interactions with his infant child and co-parent, after he performed it with West.
As a result, Drake and West had a talk about West's personal problems. Pusha T then revealed that West had a son, and Drake came to the conclusion that West had told him. West also produced "Infrared" and released the solo single "Lift Yourself." Drake criticized West in subsequent songs and live performances. Drake leaked West's song "Life of the Party" in late 2018 and the two continued to respond on social media and in music through late 2021. West would answer in kind with a series of tweets in late 2018. Drake and West reportedly reconciled after they co-headlined a benefit event in December 2021, according to reports. Throughout their conflict, West also made multiple public attempts to make things up with Drake.
Net Worth
Drake is one of the most successful rappers in the world and one of the highest compensated. His musical success has brought him immense money. Drake's estimated net worth as of 2022 is $260 million.
Social Media Handles
Drake is a very popular music artist with an international fan base. He has over 127 million followers on Instagram and over 39 million followers on Twitter. His social media handles are listed below.
Instagram: @champagnepapi
Twitter: @Drake