E-money's real name is Emeka Okonkwo. He is also popularly called "Arab Money" because of his luxurious lifestyle. He is a young Nigerian millionaire who has made his money in a variety of industries. He is into oil and gas and real estate. Also, he owns a shipping company, Emmy Cargoes Nigeria Limited, formerly known as Borisa Nigeria Limited.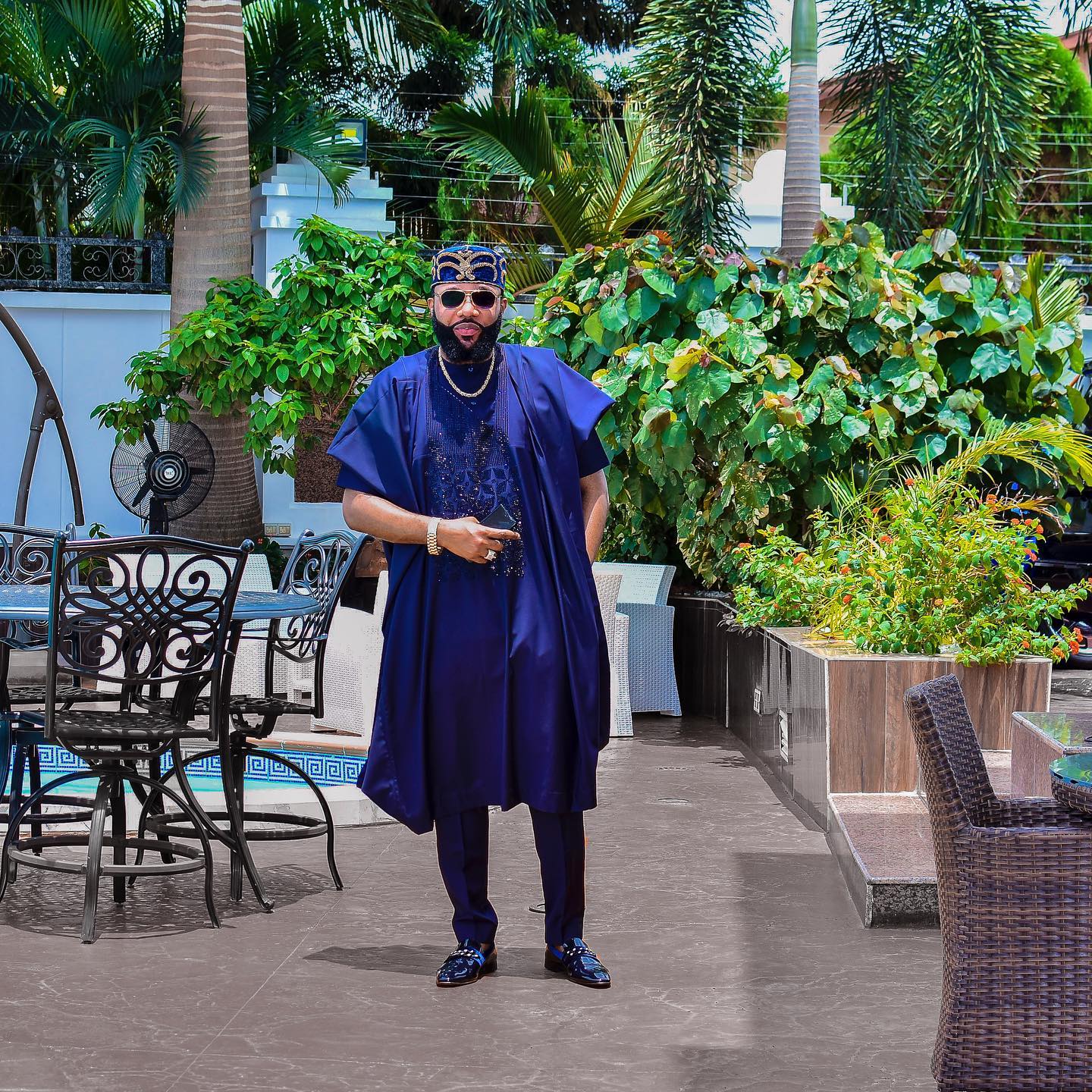 E-money Biography
Full Name :
Emeka Okonkwo
Nick Name :
E-money | Arab Money
Date of Birth :
February 18, 1981
Place of Birth :
Lagos State, Nigeria
Relative :
Kcee (Brother)
Social Handle :
Instagram: iam_emoney1
Early Life & Education
E-money was born on 18th February 1981 in Ajegunle, Lagos State. He is a native of Anambra State, Nigeria, but he spent most of his lifetime in Lagos, where he completed his primary school and secondary school. He was born and raised in a humble and poor family. Although people would think he came from a wealthy and affluent background with the way he lives a luxurious life, and which might have contributed to his richness, but the reverse is the case. E-money is the immediate younger brother of the popular musician Kingsley Chinweike Okonkwo popularly known as Kcee. Both Kcee and E-money have had a lengthy and illustrious career in their various domains of impact.
Personal Life
E-money is a business mogul. He is not only well-known but also well-liked. His carefree lifestyle, giving millions to the underprivileged, and assisting so many people on social media have made him one of Nigeria's most beloved billionaires. He is a billionaire, whose business stretches from real estate to the music industry. He owns the popular 5-star record label.
Marital Affairs
He met his wife, Juliet when they were both still students and quite young. Juliet, the billionaire's wife, was his first love and the first lady in his life.
He claimed that he had been hunting for a devoted woman for a long time and had finally found her. Juliet claims that they didn't have much at first, but that over time, he was able to provide a comfortable lifestyle for the family. She presently resides in the United Kingdom with her three children. E-money spends most of his time in Nigeria taking care of his business. However, every two weeks, E-Money pays a visit to his wife and three children.
As a Christmas present, the millionaire surprises his wife with a Rolls Royce Phantom car.
Influence & Impacts
E-Money is a generous individual who assists those in need and establishes foundations for youngsters who want to go to school or learn a trade. He has hired a lot of boys to work for him at his many companies, as he is a member of his tribe. He's also provided a platform for a lot of younger boys to master a skill and grow into men.
Net Worth
E-net Money's worth is reported to be $55 million. According to reports, the young millionaire makes a lot of money from his oil and gas business, shipping and delivery, record label, and hotels. That has been his source of income. We also think E-money and Jowi Zaza are the primary investors in the Cubana Group. Obi Cubana founded the company.
Properties
E-money is also a successful worldwide businessman, so it's no surprise that he owns pricey properties in many countries. Despite the fact that he owns other desirable properties in Lagos, Abuja, and other parts of Nigeria, he displayed his multi-million naira five-star house in a desirable area in Lagos. The property, according to the press, is similar to a five-star hotel.
Cars
You may have a field day looking at vehicles of all price ranges, colors, and sizes since he is a freak of costly cars like G-Wagons, Range Rover Sports, BMWs of the globe, Jaguars, Prado jeeps, and many more that are packed in his garage and some even in front of his house.
Social Handles
E-money has over 11 million followers on Instagram. This has made him one of the leading people in Nigeria with the most Instagram followers. You can also follow him using his Instagram handle revealed below.
Instagram: iam_emoney1