John Eric Bartholomew, popularly known by his stage name, Eric Morecambe, was born on May 14, 1926. He was a beloved British comedian and entertainer who, along with his comedic partner Ernie Wise, formed one of the most iconic comedy duos in the history of British television and entertainment. Eric Morecambe and Ernie Wise made a name for themselves in British comedy and left a lasting impression on the nation's entertainment industry. They were known for their ageless humor and witty banter.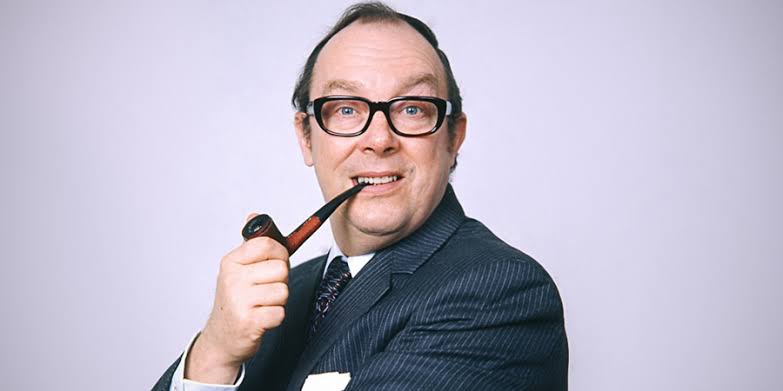 Eric Morecambe Biography
| | |
| --- | --- |
| Full Name | John Eric Bartholomew |
| Nickname | Eric Morecambe |
| Date of Birth | May 14, 1926 |
| Place of Birth | Lancashire, England |
| Occupation | Comedian |
| Spouse | Joan Bartlett |
| Children | Gail, Gary and Steven |
| Death | 28 May 1984 (aged 58) |
Early Life
Eric Morecambe was born on May 14, 1926, in Morecambe, Lancashire, England, into the family of George and Sadie Bartholomew. He displayed an early interest in performing, and his talents were nurtured by his parents, who recognized his potential as an entertainer. Eric's early exposure to vaudeville and variety shows ignited his passion for comedy and performance.
Career
Eric Morecambe won local talent competitions at a young age and developed a passion for being a successful comic and entertainer. His performance, which featured his singing and dancing skills, provided a sneak preview of his natural talent for entertaining crowds.
Young performer Ernie Wise happened to cross paths with Eric Morecambe in 1941. This chance encounter served as the beginning of a cooperation that went on to become legendary in the British comedy industry. There was an instant and undeniable chemistry between Eric and Ernie that made them realize the potential of their partnership.
The pivotal moment in their career occurred in the 1950s, when they started their radio career with the program "Youth Takes a Bow." This project was their first great success and made their particular brand of humor more widely known. They became radio favorites because of their smart banter, perfect timing, and capacity to connect with listeners.
Due to the popularity of their radio program, Eric Morecambe and Ernie Wise were able to move their show to television, where they would go on to become well-known figures. During the 1960s and 1970s, "The Morecambe and Wise Show" established itself as a mainstay of British television. The structure of their variety show was a mix of comedic skits, celebrity guests, and musical acts. Their program quickly became a cherished British tradition.
The fact that Eric Morecambe is still remembered today in the world of comedy is a credit to his brilliance and commitment, as well as to the exceptional collaboration he had with Ernie Wise. Their impact on British comedy and their capacity to make countless spectators laugh confirm their status as genuine entertainment legends.
Personal Life
On December 11, 1952, Eric Morecambe got married to Joan Bartlett at the Bulls Head pub in Margate. They had three children: Gail (born in 1953), Gary (born in 1956), and Steven (born in 1970 but adopted in 1974).
Morecambe was the nephew of rugby league footballer John Jack Bartholomew. Despite having a comedic character in the media, Eric was renowned for being a grounded and modest guy outside of the spotlight.
He supported emerging talent and truly loved the arts. Eric's desire to giving back to the community was evidenced by his dedication to charitable work and his position as president of the Variety Club of Great Britain.
Death
On Sunday, May 27, 1984, Morecambe participated in a charity performance sponsored by close friend and comic Stan Stennett at the Roses Theatre in Tewkesbury, Gloucestershire.
The musicians came back and gathered up their instruments after the performance was over and Morecambe had already exited the stage. Eric Morecambe quickly returned to the stage to join them, playing several instruments while he made six curtain calls. He strolled into the wings after leaving the stage for the final time as the house tabs dropped and passed out from his third heart attack in 16 years. He was taken to Cheltenham General Hospital, where he passed away on Monday, May 28, 1984, just before three in the morning.
Dickie Henderson gave the keynote presentation at his burial on June 4 at St. Nicholas Church in Harpenden. At Garston, there was a private cremation service. Later, his remains were brought back to the church and interred there in the Garden of Remembrance.
Eric Morecambe's demise was a great loss to the comedy and entertainment industries. Through the enduring appeal of his comedic routines and the joy he offered to countless followers, his legacy endures. The impact of Eric Morecambe on the entertainment industry is still honored and acknowledged, and he is still regarded as a respected figure in British comic history.