Balogun Fausat Abeni, who is popularly known as Madam Saje, is a renowned Nigerian actress who is very popular in Yoruba movies. She has featured in over 100 movies.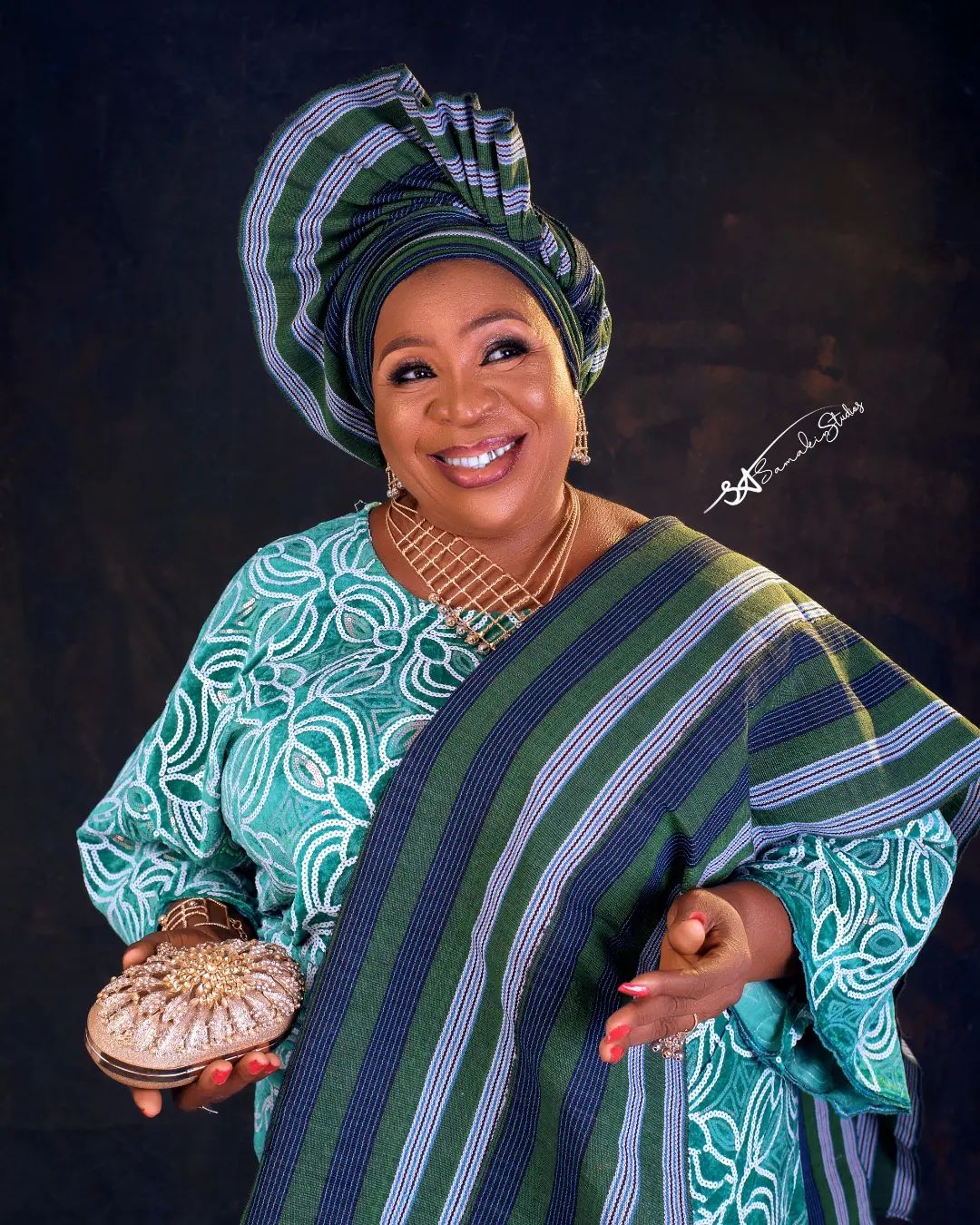 Fausat Balogun Biography
Full Name :
Balogun Fausat Abeni
Date of Birth :
February 13, 1959
Place of Birth :
Kwara State, Nigeria
Occupation :
Actress | Producer
Children :
Afeez Balogun (Son)
Bintu Balogun (Daughter)
Social Media Handles :
Instagram: @sajetiologa
Facebook: Fausat Balogun
Early Life & Education
Fausat Balogun was born on the 13th of February, 1959, in Ifelodun Local Government of Kwara State, which falls in the north-central part of Nigeria. She hails from Kwara State but grew up in Lagos State. Madam Saje had most of her education background in Lagos State.
Career
Fausat Balogun began her acting career in the 1990s. She was mentored by the late Mashado's Ijamodi Yoruba theater troupe, which was based in Lagos Island, Idumota, Lagos State. Later, she gained more experience from seasoned film producer Rafiu Balogun, the leader of the Balogun Theater group.
Fausat Balogun's debut appearance in the outfield came in the television program "Afonja," which was created and aired by the Nigerian Television Network Authority (NTA) Channel 10 Production. When Fausat Balogun appeared in the 1979 television program "Abeni Ajagun," which was produced by her husband Rafiu Balogun, she gained additional notoriety. She came to prominence because of the well-received and favorable reviews of the film.
As soon as she started appearing in "Erin Kee Kee," another comedy series, her fans began referring to her as Madam Saje, the character she played in the film. As her professional expertise expanded, she was inspired to start her own production company. The first film she produced was "Alaroka," which was directed by the late Prince Alade Aromire. She then continued with "Oro Itan", "Ebi Dapo", and two other movies.
City People Entertainment was made aware of Fausat Balogun's arduous efforts and dedication to the advancement of Yoruba cinema, and at the 2016 awards ceremony, she was recognized for her contributions to the development of the film industry.
Personal Life
Fausat Balogun got married to Rafiu Balogun, whom she met as a boss in the movie industry in 1979. The couple is blessed with two children, Afeez Balogun and Bintu Balogun. Her children were grownups when she first became well-known. Both of her children also chose acting as their profession, and they have both featured in different Yoruba films.
Selected filmography
Abgara Obinrin
Adufe
Adun Ale
Akebaje
Alaimore
Alase Aye
Asepamo
Eepo
Eto Obinrin
Gbogbo Lomo
Ife Kobami
Ileri Oluwa
Imported Lomo
Irenimoyan
Itelorun
Iyawo Elenu Razor
Iyawo Ojokan
Kokoro Ate
Laba Laba
Ladigbolu
Langbodo
Leyin Akponle
Morenike
Moriyeba
Nkan Okunkun
O Ti Poju
Ogbun Aye
Ojo Ikunle
Oju Elegba
Okan Mi
Oko Mama E
Olaitan Anikura
Olasunkanmi
Ologo Nla
Olowo Laye Mo
Òmìn
Omo Elemosho
Omo Pupa
Omoge Elepa
Orisirisi (Kose Gbo)
Owo Onibara
Oyelaja
Salawa
Serekode
Tanimola
Awards & Recognition
She received a Special Recognition Award at the 2016 City People Entertainment Awards for her "outstanding contributions to the advancement of the filmmaking industry in Nigeria."
Net Worth
According to different sources online, Fausat Balogun's net worth is estimated at around $900,000.
Social Media Handles
Madam Saje is a very active social media user. She has over 860,000 followers on Instagram. You can follow her through the following social media handles.
Instagram: @sajetiologa
Facebook: Fausat Balogun