Gabriel Afolayan is a Nigerian actor, born on the 1st of March 1985. He is the son of one of the icons of the Nigerian Nollywood industry, Mr. Adeyemi Afolayan, popularly known as 'Adelove'. Gabriel is also a singer which is popularly known for his musical stage name 'G-Fresh'.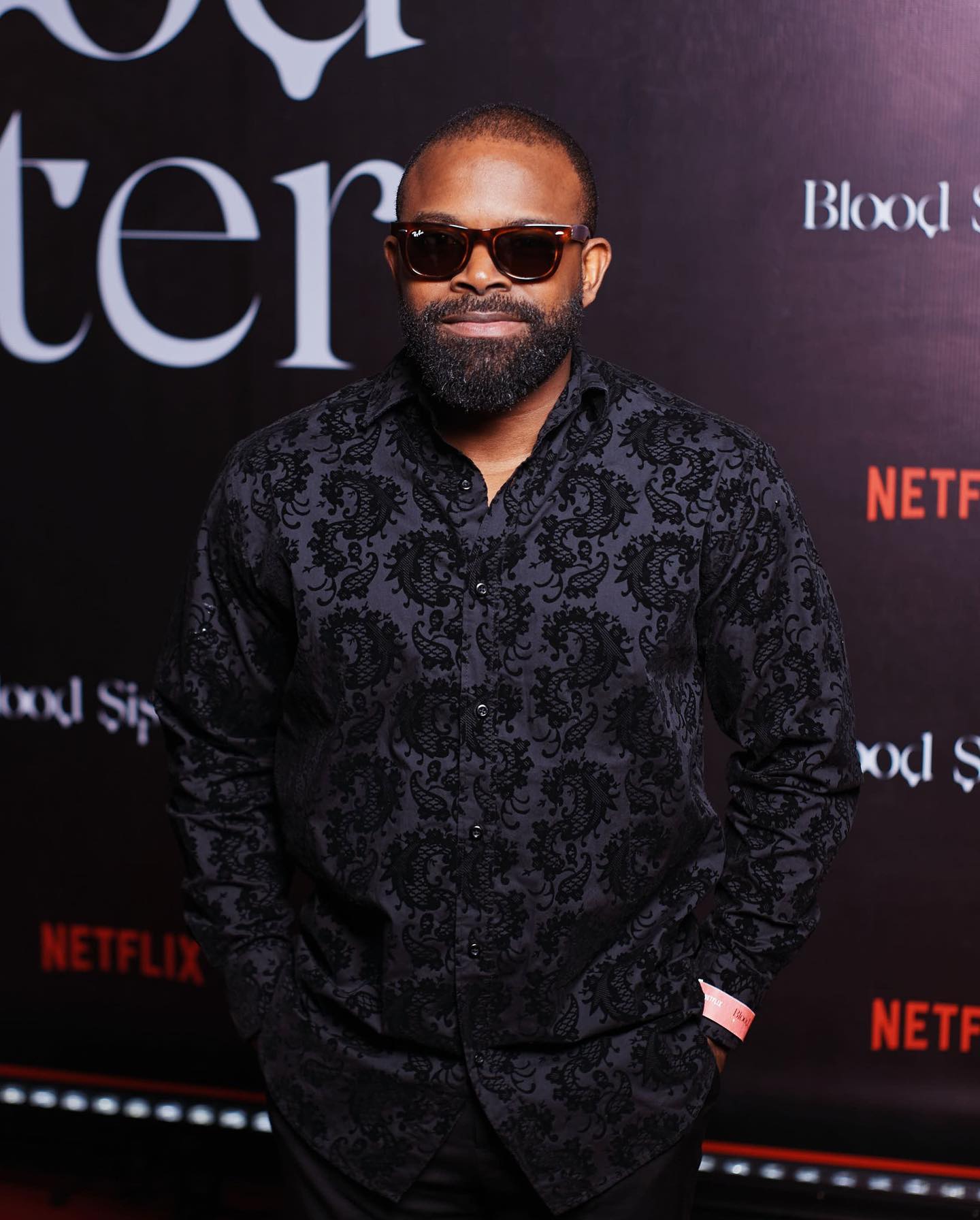 Gabriel Afolayan's Biography
FULL NAME :
Gabriel Afolayan
PLACE OF BIRTH :
Lagos, Nigeria
HIGHER QUALIFICATION :
B.Sc Theater Art (U.I)
OCCUPATION :
Actor, Musician
ACTIVE SINCE :
1997 till present
PARENT :
Mr. Adeyemi Afolayan (Father)
Mrs. Toyin Afolayan (Mother)
SPOUSE :
Adebanke Afolayan
RELATIVE :
Moji Afolayan (sister)
Kunle Afolayan (brother)
Aremu Afolayan (brother
Early Life
Gabriel Afolayan hails from Kwara State, Agbamu, Irepodun Local Government Area. He was born in the early '80s at Island Maternity, Lagos Island, but he grew up in Ibadan. He attended his primary, secondary, and university education in Ibadan.
Career & Education
He made his acting career debut in 1990, with the movie 'F Opawon ', a movie written by Baba Sala. Gabriel started gaining a star when he featured in the movie, Madam Dearest written by Tade Ogidan, and the popular TV series 'Super Story' written by Wale Adenuga. Since then, he has acted in different movies and has received many awards and nominations.
Gabriel Afolayan, being someone who also has a talent in music was a member of his church choir. His love for music has been his driving force throughout his musical career. In 1997, Gabriel became a backup singer at the Phoenix Studio, Ibadan.
Gabriel Afolayan attended the University of Ibadan (U.I), where he studied Theatre Arts and graduated with a Bachelor of Arts in Theatre Arts. He furtherly studies performing arts at the identity drama school Brixton in London.
MOVIES & SERIES
| Year | Title |
| --- | --- |
| 2022 | Blood Sisters |
| 2019 | Gold Statue |
| | Lugard, The Movie |
| | For Maria |
| | Oracles Online |
| | Coming from Insanity |
| | Alubarika |
| | Codewilo |
| | Latana 1 and 2 |
| | Sharo |
| | Say Mama |
| 2018 | Kasala |
| | Power of 1 |
| | Philander |
| 2017 | King Invincible |
| | Tatu |
| | Something Wicked |
| | Alakada Reloaded |
| | Hanatu |
| 2016 | Okafor's Law |
| | A Love Like This |
| 2015 | 7 Inch Curve |
| 2014 | The Antique |
| | Ojujo |
| 2013 | Glitterati |
| 2012 | Heroes and Zeroes |
| | Hoodrush |
| 2011 | Ghetto Dreamz: The Dagrin Story |
| 2010 | Aramotu |
| 1990 | F Opawon |
| | Madam Dearest (Tv Series) |
| | Super Story Series (Tv Series) |
SINGLES & ALBUM
| Year | Title | Album |
| --- | --- | --- |
| 2019 | So Fine | So Fine |
| | Amoke | Amoke |
| | Doesn't Count | Amoke |
| | Gamulu | Amoke |
| | Cute Bunny | Cute Bunny |
| | Ife Wa | Instinct |
| | Sisi Eko | Instinct |
| 2018 | Meta | Instinct |
| | All my Love | Instinct |
| | Tin Ba Gbo Kpe | Instinct |
| | Take my Hands | Instinct |
| | Sugar Daddy | Instinct |
| | Shogunrege | Instinct |
| | Ready | Instinct |
| | Original | Instinct |
| | Orekelewa | Instinct |
| | Essential | Instinct |
| | Ontemi | Instinct |
| | Money | Instinct |
| | Funky Love | Instinct |
| | Go Up | Instinct |
| 2016 | Ko Le Ye Won | Ko Le Ye Won |
| | Hold On | Hold On |
| 2015 | Kokoro Ife | Songs Collection |
| | Alantere | Songs Collection |
| | Segi | Segi |
| | Real Talk in the album | Songs Collection |
| | Kpasi Kona | Songs Collection |
| | Chapters | Songs Collection |
| | Bebe Toh Duro | Songs Collection |
| | Awelewa | Songs Collection |
Awards & Nominations
| | | | | |
| --- | --- | --- | --- | --- |
| Year | Award | Category | Film | Result |
| 2022 | Africa Magic Viewers' Choice Awards | Best Actor in A Drama | For Maria Ebun Pataki | Pending |
| 2020 | Africa Magic Viewers' Choice Awards | Best Actor in a Drama (Movie or TV Series) | Coming From Insanity | Nominated |
| 2019 | Africa Magic Viewers' Choice Awards | Actor of the year nominee | Coming From Insanity | Nominated |
| | Africa Movie Academy Awards (AMAA) | Best Actor (Male) | | Nominated |
| | Intellects Awards | Best actor in a leading role | Gold Statue | Nominated |
| | Best of Nollywood Awards | Best Actor in a Lead role – English | Gold Statue | Won |
| | International Film Festival (AIFF) | Outstanding Actor at the Abuja | Gold Statue | Won |
| 2017 | Best of Nollywood Awards | Best Actor in a Lead role – English | Tatu | Nominated |
| | | Best Supporting Actor –Yoruba | Ailatunse | Won |
| | | Best Kiss in a Movie | Ailatunse | Won |
| 2013 | Africa Movie Academy Awards | Best Supporting Actor | Hoodrush | Won |
| | Nollywood Movies Awards | Best Actor in a Supporting Role | | Nominated |
| | Best Actor in a Leading Role | First Cause | | Nominated |