Genoveva kenechukwu Umeh is a Nigerian Born-British actress. She was born on May 08, 1995. She hails from Anambra State, which falls in the Eastern part of the country. She is known for her role as Timeyin in Netflix Orginal Crime Thriller Blood Sisters' (2022). She was nominated for the Best Actress in a Drama at the 2022 African Magic Viewers Choice Awards for her role as 'Anita' in the drama film 'A Tune Away' (2020).
She starred as 'Ayobami' in 'Survivor's Guilt' Series for ROK Studios. Her other roles include 'Khafilat' in Bafta Nominated 2021 Short film 'Lizard', other Netflix credits include 'Anita' in 'One Lagos Night' & 'Love is War'. The short film she starred in, 'Focus' won best Drama from Top Shorts, Ijo Screening at the African Women Arts & Film festival (AWAFFEST) 2022. She is an Alumni of Identity School of Acting, UK, Ebonylife Creative Academy, Lagos Nigeria, and an LLB Law Graduate from the University of Surrey, UK. Genoveva is a rising star who speaks the Igbo language fluently and loves taking up a challenge and keeping fit.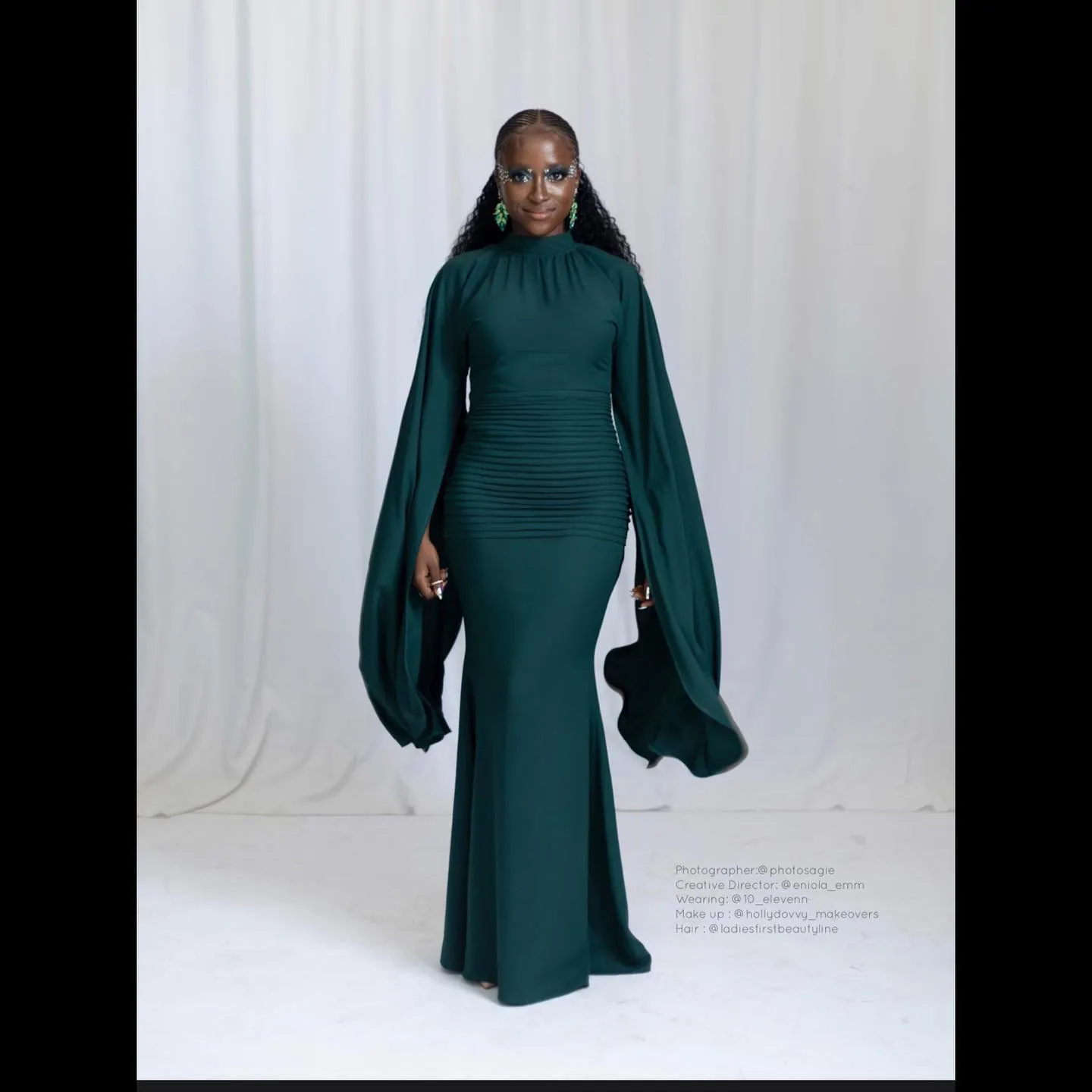 Genoveva Umeh's Biography
FULL NAME :
GENOVEVA KENECHUKWU UMEH
HIGHER QUALIFICATION :
LLB
OCCUPATION :
Actress, Lawyer
ACTIVE SINCE :
2018 till present
Early Life & Education
Genoveva Umeh is a Nigerian-British, born in the mid-90s, to the family of Mr. and Mrs. Umeh. She grew up in the United Kingdom, where she had her elementary education. In 2006, Genoveva and her family migrated to the United Kingdom. She attended 1st Cyprian Nursery & Primary School in Abakpa Nike, Enugu State for her Nursery & Primary 1 education, Command Day Primary School in Enugu, Command Secondary School when she was in JSS1; and St Mary's and St John's CE School in London for her high school education. She also attended the Identity School of Acting in the United Kingdom, after which she earned a degree in Law in 2018.
Career
After Genoveva graduated from school in the year 2018, she moved back to Lagos to pursue her acting career, thereafter, she got her first lead role in a series shot in Enugu.
Genoveva Umeh started acting full-time professionally in August 2018. She has featured in several popular and blockbuster Nollywood movies. She was part of the first batch that enrolled in the Ebonylife Creative Academy in 2021. It was during the program that her talent was noticed by Kenneth Gyang, HOD of the Directing faculty at the time, who recommended her to the CEO of EbonyLife Media, Mo Abudu.
In 2022, she starred in the Netflix Original series, Blood Sisters playing the lead role of Timeyin, produced by Ebonylife Studios.
MOVIES & SERIES
2022: Blood Sisters
A Tune Away
2021 All Good Things
Super Star
Country Hard
Focus
Monitoring Spirit
Reflections
2020 One Lagos Night
2019 Lizard
Love is War
Blameless
Awards & Nomination
Genoveva's role in 'A Tune Away' movie, earned her a nomination for the 'Best Actress In A Drama" at the 2022 Africa Magic Viewer's Choice Awards (AMVCA).
Influencing and Impact
Genoveva has been a look-up actress for many Nigerians who are also having the same zeal for being an actor. She wrote an influencing quote on her Instagram wall "Dear Young Actors, don't quit, working with the idea of who you want to become"