Halima Abubakar (born June 12th, 1985) is a multiple award-winning Nollywood actress, model, television personality, entrepreneur, and philanthropist. She became prominent after her debut movie, titled "Sabotage." She was a recipient of the Afro Hollywood Best Actress award in 2011.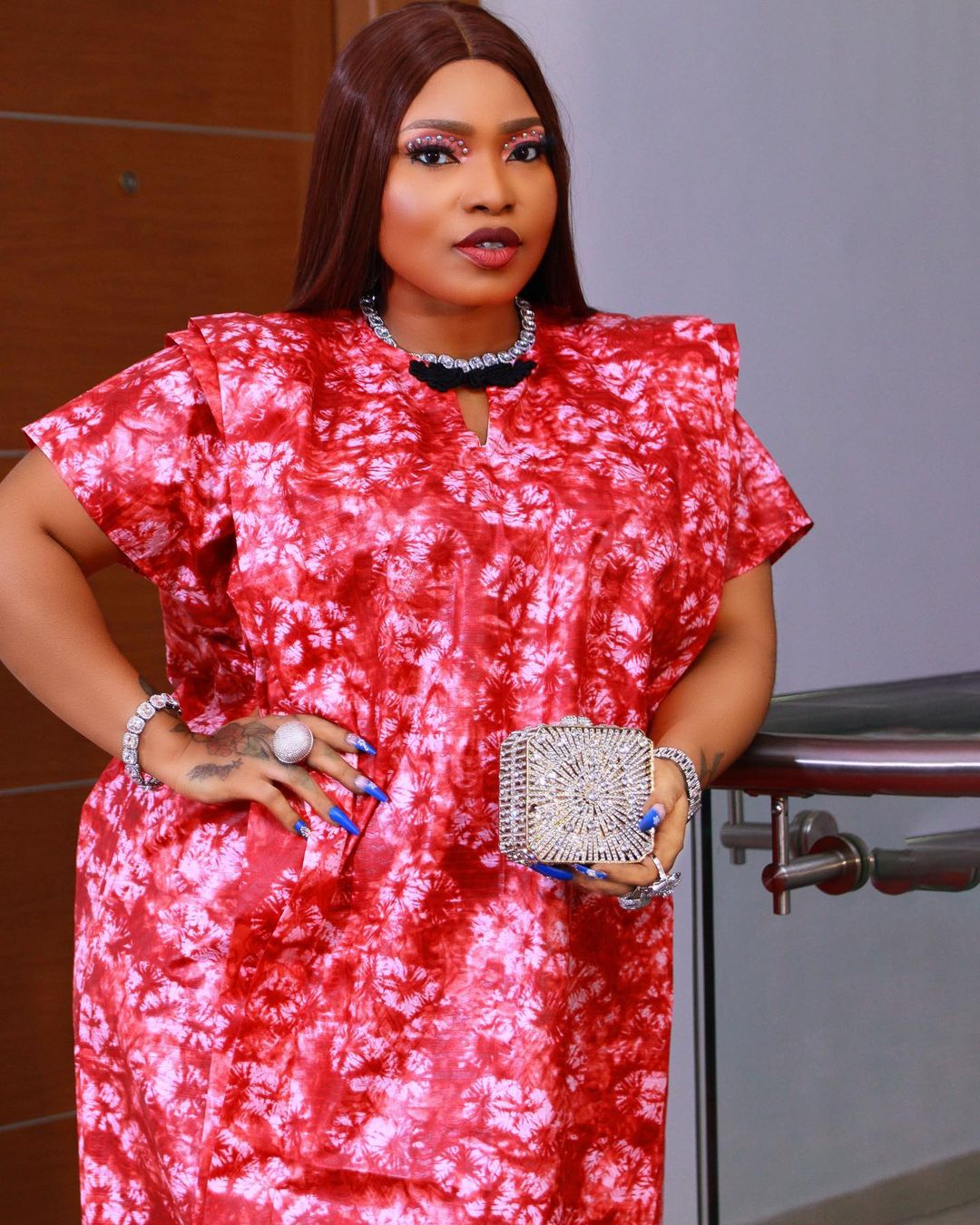 Halima Abubakar Biography
Full Name

Halima Abubakar

Date of Birth

12 June 1985

Nationality

Nigerian

Place of Birth

Kano State, Nigeria

State of Origin

Kogi State, Nigeria

Alma mater

Bayero University

Occupation(s)

Actress, Producer, Entrepreneur

Record Label

Modehouse Entertainment

Active Years

2001-Present

Net Worth

$5 million

Social Media Handles

Instagram: halimabubakar
Twitter: @halimabubakar
Early Life & Education
Halima was born on June 12, 1985, in Kano State, in the northern part of Nigeria. She originally hails from the Ebira ethnic group in Kogi State, Nigeria. She had her primary and secondary school in Kano State, where she attended the Ideal Primary School in Kano State. After finishing his secondary school education, she studied Sociology at Bayero University, Kano State.
Career
In 2001, Halima Abubakar began working in the Nigerian film business and began going to auditions. After some time, she was cast in her first role, which was a small part of the film "Rejected." Despite the fact that it was a small part, it helped her get her first significant role, which helped her become well-known, in the film "Gangster Paradise." Halima Abubakar has been in more than 100 films since that time and has continued to be in the public eye.
Halima Abubakar, who made her acting debut in the film Mistresses, is also an executive producer in addition to being an actress. Halima Abubakar is involved in the music business as well because she owns Morehouse Entertainment, a label and talent management company.
The Halima Abubakar Foundation for the Poor, an NGO founded by the Kano-born actress, focuses on assisting those who are hungry.
Personal Life
She is married, which she kept private from the privy eyes of the public in 2018, and her marriage is blessed with a child, who was born in 2020. The actress once admitted that she had dated someone from Nollywood in an interview with Vanguard. She kept the lucky person's identity a secret, though she revealed she was a virgin, until 2018. She only finds inspiration in prayer and nothing else. Halima enjoys napping and avoids smoking and nightclubs.
The actress claimed that she had experienced depression for almost seven months. In April 2018, she disclosed that in 2017, she spent a number of days in bed due to complications after a fibroid operation in India and that in March 2018, she spent three days in a coma. She claimed that although her family believed she was dead, God intervened.
Controversy
Halima vs.Tonto Dikeh
Halima, who used to be a close friend to Tonto Dikeh, became war apart after a series of fights and disagreements within Nollywood and outside the movie scene. She once posted on her Instagram page where she called some of her colleagues in the industry "bullies," but refused to mention the names of anyone. However, Tonto Dikeh reacted to the post by saying that Halima is being deceptive and not real if she refuses to mention the names of the people who she termed as bullies.
Halima vs. Apostle Suleiman
The news about a relationship scandal between Apostle Johnson Suleman and Halima Abubakar, which she did not debunk nor acknowledge. While reacting to the claim on a show called Apostle Johnson's Secrets, which aired on January 10, 2017, over the course of their lengthy conversation, which lasted over an hour, he was able to dispel these myths. He explained to her that they were merely good friends with similar interests. He claimed that even though she called him Daddy, he thought of her as a sister since she was to him like a daughter.
Philanthropy
Halima runs a foundation that is called "The Halima Abubakar Foundation for the Poor," an NGO founded by the Kano-born actress that focuses on assisting those who are poor and hungry.
Filmography
Slip of Fate
Tears of a Child
Secret Shadows
Gangster Paradise
Area Mama
Men in Love (film)
Love Castle
Missing Child
Royal Battle
King and I
Mistresses
Miss Queen
Evil Within
Devil You Know
Ladies Men
Sabotage
Secret Evil
Fake doctor'
Sleeping With Enemies
Awards and Nominations
Afro Hollywood Best Actress Award
The Actors Guild Icons Award
The Global Leadership Award
The Best Actress Award at the Eminent Awards
The Best Actress Award at the City People Entertainment Awards
The Kogi State Youth Ambassador
Halima Abubakar Net Worth
She has an estimated net worth of $5 million.
Social Media Handles
Instagram: halimabubakar
Twitter: @halimabubakar