Jeffrey Dahmer, popularly known as Milwaukee Cannibal or Milwaukee Monster, was born on May 21, 1960. He was an American serial killer and sex offender who committed the murder and dismemberment of seventeen men and boys between 1978 and 1991. Many of his later murders involved necrophilia, cannibalism, and the permanent preservation of body parts, typically all or part of the skeleton.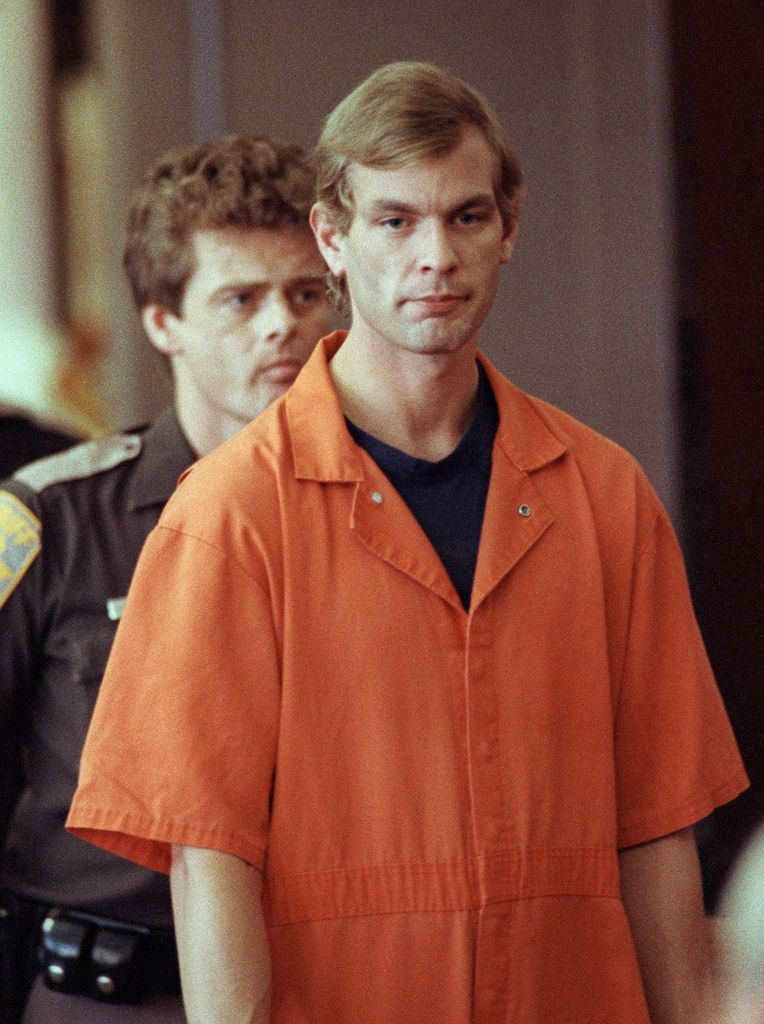 Jeffrey Dahmer Biography
| | |
| --- | --- |
| Full Name | Jeffrey Dahmer |
| Nickname | Milwaukee Cannibal or Milwaukee Monster |
| Date of Birth | May 21, 1960 |
| Place of Birth | Milwaukee, Wisconsin, United States |
| Role | American Serial Murderer |
| Death | November 28, 1994 (34 year) |
Early Life
Jeffrey Lionel Dahmer was born on May 21, 1960, in Milwaukee, Wisconsin, United States, to Lionel Herbert Dahmer, a Marquette University chemistry student and later a research chemist, and Joyce Annette Dahmer, a teletype machine instructor. Lionel is of German and Welsh ancestry, and Joyce was of English, Norwegian, and Irish ancestry.
As Dahmer started first grade, Lionel spent a lot of time away from home due to his academics. When he was at home, his depressed, hypochondriac wife wanted constant attention and often spent time in bed. She used Equanil in an attempt at suicide once. As a result, neither parent spent a lot of time with their children.
Before undergoing a double hernia operation just before his fourth birthday, Dahmer was described as an energetic and happy child, but his behavior changed dramatically. Dahmer was seen as quiet and timid in primary school; one teacher remembered noticing early signs of abandonment because of his father's absence and his mother's ailments, which worsened when she became pregnant with her second child. He didn't have many friends in his younger years.
Dahmer had an attraction to dead animals from a young age. When he was four years old, he may have noticed his father remove animal bones from the foundation of the family home, which may have sparked his obsession with dead animals. He even occasionally looked under and around the house for more bones, and even looked into the bodies of animals to find where their bones were.
Family Relocation
The family relocated to Doylestown, Ohio, in October 1966. Dahmer was given a chance to name his infant brother when Joyce gave birth to him in December; he selected the name David. Lionel received his degree that year and began working as an analytical chemist in neighboring Akron, Ohio.
The family relocated to Bath Township in Summit County, Ohio, in May 1968. This was the Dahmers' sixth residence since their nuptials and their third in the previous two years. The property was surrounded by an acre and a half of woodland, and Dahmer started his collection of huge insects and tiny animal skeletons, such as chipmunk and squirrel bones, not far from the house in a small hut. Some of these remains were stored within the hut in formaldehyde-preserved jars.
Murder Cases
On June 18, 1978, Dahmer committed his first murder. Steven Hicks, a hitchhiker, was picked up by him and taken to his house. Using a barbell to strangle Hicks, Dahmer later dismembered his body. The corpse parts were buried in the backyard, but later they were dug up and turned to acid.
After nine years, Dahmer committed no more murders. Steven Tuomi, a 25-year-old man he had met at a bar, was slain by him in 1987. After bringing Tuomi back to his apartment, Dahmer strangled the man before mutilating his body. Tuomi's skull was kept by him, and he used it for masturbation.
Dahmer killed 15 additional men and boys over the course of the following four years. He frequently used the promise of money or sex to entice his victims back to his residence. Then he would drug them, choke them, and rip their corpses apart. Many of the body parts were saved, and some of the meat was even consumed.
Sexual Assault Charges
About a year after relocating to his new apartment, in September 1989, Dahmer enticed a 13-year-old Laotian boy to his home by telling him he wanted to take nude pictures of him. As a result, Dahmer was accused of second-degree sexual assault and sexual exploitation. He admitted wrongdoing and said that the teenager looked much older.
Jeffrey Dahmer once more used his grandmother's cellar for grisly purposes while he awaited his sentence in his sexual assault case. An aspiring model named Anthony Sears was lured, drugged, murdered, sodomized, photographed, dissected, and then disposed of by him in March 1989. According to Masters, Dahmer mummified Sears' head and genitalia because he thought Sears was exceptionally lovely and later said he did not want to "lose" him. Sears was the first victim from whom Dahmer stored preserved body parts for a long time.
Jeffrey Dahmer was a perfect example of confession at his child molestation trial in May 1989, eloquently speaking in his own defense about how he had realized his error in judgment and that his arrest had been a turning point in his life. The judge gave Dahmer a one-year jail sentence on day release, allowing him to work at his job during the day and return to the prison at night, as well as a five-year probationary sentence after hearing his defense attorney's argument that he needed therapy, not incarceration.
Dahmer served only 10 months of his sentence before the judge decided to let him go early. After being freed, he briefly resided with his grandmother but did not appear to add to his body count at that time. He then returned to his own apartment.
Jeffrey Dahmer Arrest, Imprisonment, and Death
Jeffrey Dahmer's arrest on July 22, 1991, was a major turning point in the case. It was the first time that the police had been able to link Dahmer to multiple murders, and it led to the discovery of the remains of 11 of his victims.
Dahmer was arrested after Tracy Edwards, a 32-year-old man, managed to escape from his apartment. Edwards had been lured back to Dahmer's apartment with the promise of money, but he quickly realized that he was in danger. Edwards managed to subdue Dahmer and escape, and he then called the police.
When the police arrived at Dahmer's apartment, they found a gruesome scene. They discovered the body parts of 11 victims, as well as photographs of Dahmer's victims and tools that he had used to dismember their bodies.
Dahmer's arrest was a major news story, and it shocked the public. The case also raised a number of questions about how Dahmer had been able to commit his crimes undetected for so long.
One of the most disturbing aspects of Dahmer's case was the fact that he had been able to kill so many people without being caught. Jeffrey Dahmer was very careful about covering his tracks, and he often lured his victims back to his apartment late at night. He also lived in a relatively isolated neighborhood, which made it difficult for anyone to notice anything suspicious.
Dahmer's arrest brought an end to his reign of terror. He was convicted of 15 counts of murder and sentenced to 15 life terms in prison. He was beaten to death by a fellow inmate in 1994 at the Columbia Correctional Institution in Portage, Wisconsin.