John Wayne Gacy, known as the Killer Clown, was born on March 17, 1942. He remains one of the most notorious American serial killers in history. His chilling crimes shocked the world and left an indelible mark on the annals of criminality. Behind the façade of a seemingly ordinary life, Gacy harbored dark and sinister secrets.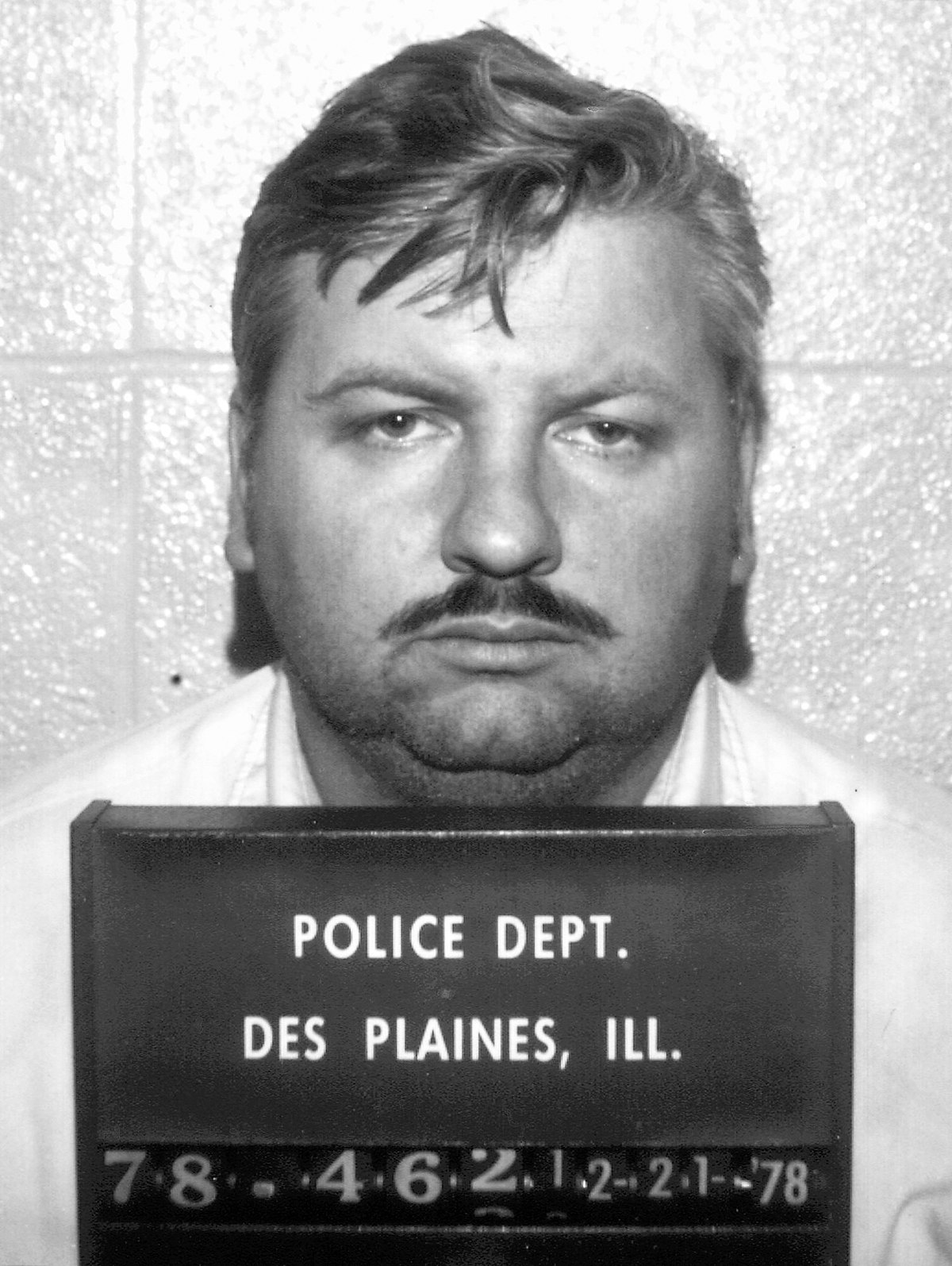 John Wayne Gacy Biography
Full Name

John Wayne Gacy

Nickname

Killer Clown

Date of Birth

March 17, 1942

Role

American Serial Killer

Spouse

Marlynn Myers (m. 1964; div. 1969)​
Carole Hoff ​(m. 1972; div. 1976)

Date apprehended

December 21, 1978

Imprisoned at

Menard Correctional Center

Died

May 10, 1994 (aged 52)
Early Life
John Wayne Gacy was born on March 17, 1942, at Edgewater Hospital in Chicago, Illinois. He was the second of three children and the only son of John Stanley Gacy and Marion Elaine Robison. John Wayne Gacy had a tumultuous childhood. He endured a complicated relationship with his father and battled health issues, including a heart condition. Despite these early challenges, he married and appeared to lead a normal life, becoming a successful businessman who managed a contracting company.
Career
At the age of 18, Gacy started politics by serving as an assistant precinct captain for a Democratic Party candidate in his community in 1960. Before moving to Palm Mortuary, Gacy worked for the city's ambulance service. He spent three months as a mortuary attendant, seeing morticians embalm corpses and occasionally acting as a pallbearer.
Soon after, despite not finishing high school, Gacy enrolled at Northwestern Business College. After receiving his diploma in 1963, he joined the Nunn-Bush Shoe Company as a management trainee. In order to work as a salesperson, the corporation sent him to Springfield, Illinois, in 1964. Eventually, he was promoted to department manager.
Assault and Murder Cases
Beneath Gacy's outward respectability lurked a terrifying reality. In the 1970s, he embarked on a gruesome spree of sexual assaults and murders. Gacy would lure young boys and teenagers to his home with promises of employment or social gatherings, only to subject them to horrific sexual abuse and eventual murder. Strangulation was often his method of choice.
Donald Voorhees Jr., a 15-year-old who was the son of local politician and fellow Jaycee Donald Edwin Voorhees, was sexually raped by Gacy in August 1967. Gacy enticed Voorhees to his home by promising to show him heterosexual stag movies that were frequently shown at Jaycee's functions. After supplying Voorhees with drinks and letting him watch a stag movie, Gacy convinced him to have oral sex with him.
In the months that followed, Gacy also mistreated a number of other young people, including one whom he had sex with before blackmailing him into having oral sex with him. Additionally, Gacy paid up to $50 to each of several youngsters he duped into thinking he was hired to carry out homosexual experimentation for academic study.
Trial
Gacy's reign of terror came to an end in December 1978, when he was arrested. A search of his home revealed damning evidence, including the remains of his victims concealed in the crawl space. His trial gripped the nation's attention, and the chilling details of his crimes shocked the world.
On February 6, 1980, Gacy was put on trial for 33 murders. In the year leading up to his trial, Gacy saw doctors at the Menard Correctional Center in Chester for more than 300 hours at the request of his defense attorney. To assess if he was mentally fit to stand trial, he underwent a series of psychiatric exams. Gacy made an effort to persuade medical professionals that he had multiple personality disorders.
The diligent, community-minded contractor, the clown, the engaged politician, and a police officer named Jack Hanley, whom he referred to as "Bad Jack," were the four personas he claimed to have. Gacy claimed to be speaking for Jack when he confessed to the police, who hated homosexuality and thought of male prostitutes as "weak, stupid, and degraded scum." Gacy chose to enter a not guilty by reason of insanity plea on behalf of his lawyers.
Conviction and Imprisonment
Gacy was found guilty of 33 charges of murder in March 1980. He was given the death penalty for his heinous crimes. Gacy experimented with art while he was in jail and gained notoriety for his paintings, but his horrible actions continued to obliterate any creative pursuits.
Death Row (Execution)
John Wayne Gacy spent more than ten years on death row while pursuing all available legal defenses. He was put to death by lethal injection at the Stateville Correctional Facility in Crest Hill, Illinois, on May 10, 1994. His execution signaled the end of a tumultuous period in American criminal history.