Lady Du (born in 1991), whose real name is Duduzile Ngwenya, is an Amapiano singer, songwriter, vocalist, DJ, and social media star from South Africa.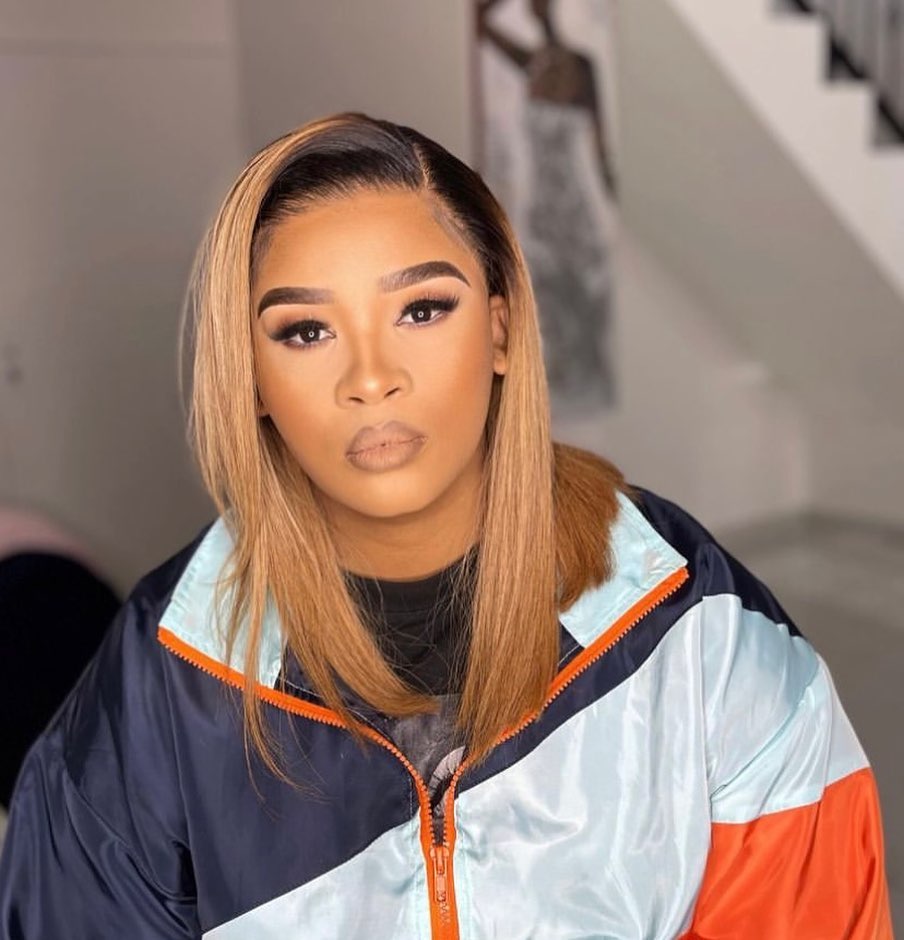 Lady Du Biography
Full Name :

Duduzile Ngwenya

Stage Name :

Lady Du

Date of Birth :

Apri 11, 1991

Nationality :

South Africa

Place of Birth :

Vosloo, Gauteng, South Africa

Occupation :

Singer, DJ, Songwriter

Genre :

Amapiano

Year Active :

2012 Still Date

Net Worth :

USD 3-4 million.

Social Media Handles :

Instagram: ladydu_sa
Twitter: @Ladydu_sa
Early Life and Education
Lady Due was born in 1991 and was raised in Vosloo, Gauteng, South Africa. She is from a musical background, and thus she follows in her family's footsteps and pursues a career in music. Her uncle is none other than DJ Zan D, and her father is a seasoned R&B performer.
She attended a local school in her region with her siblings, where she completed her primary education. After then, she completed her high school graduation and got admission to Carnival City to pursue a somatology course in London.
Career
Lady Due began working on her singing career at the age of 9 when she won her first DJ competition. She got trained and influenced by her dad, who has a passion for music, but owing to the intense competition in Mzansi's music scene, she found it difficult to succeed.
In 2012, she was employed in the UK as a stomatologist and skin therapist before becoming fully immersed in music and relocating to South Africa to concentrate on her singing.
She left in 2016 to become a manager after making multiple attempts in the music industry, while she attempted suicide in 2019 as a result of the difficulties she encountered. However, Lady Du's career boomed in 2020 after Mr. JazziQ introduced her to Amapiano music, and she became one of the top female DJs. And within a year of the release of her popular song, Lady Du had achieved global success. She rose to fame after her image appeared on a billboard in New York's Times Square.
On July 10, 2021, Lady Du shared her famous song, "Zuma Yi Star," in its official recording on YouTube, and by August 2022, there had been over 1.8 million views of the song. Meanwhile, the official audio of Tchukutsha (Makhadzi ft. Lady Du) was posted on August 27, 2021, and has received over 200K views.
Personal Life
Lady Du is happily engaged to an actor, Andile Mxakaza, but has not yet married. After four months of courtship, he gave her a Bellagio engagement ring. And despite having known each other for 12 years, they later began dating, which lasted for four months before they were engaged.
Discography
I Did It (Bum Bum)
Zuma song,
uZuma Yi Star
Xxikiwawa
Kings X Queens
Woza
Catalia
Dakiwe
Mang'Dakiwe
Mashamplan
Awards and Nominations
South African Music Award for Best Music Video of the Year (2022)
South African Music Award for Record of the Year (2022)
South African Music Award for Tiktok Viral Song of the Year (2022)
Net Worth
Lady Du has accumulated a net worth of USD 3-4 million.
Social Media Handles
Instagram: ladydu_sa
Twitter: @Ladydu_sa