Leonardo DiCaprio is an acclaimed American actor, film producer, and environmental activist. He has achieved remarkable success in the film industry, earning critical acclaim, numerous awards, and a dedicated global fanbase. Known for his versatility and dedication to his craft, DiCaprio has become one of the most respected and influential actors of his generation.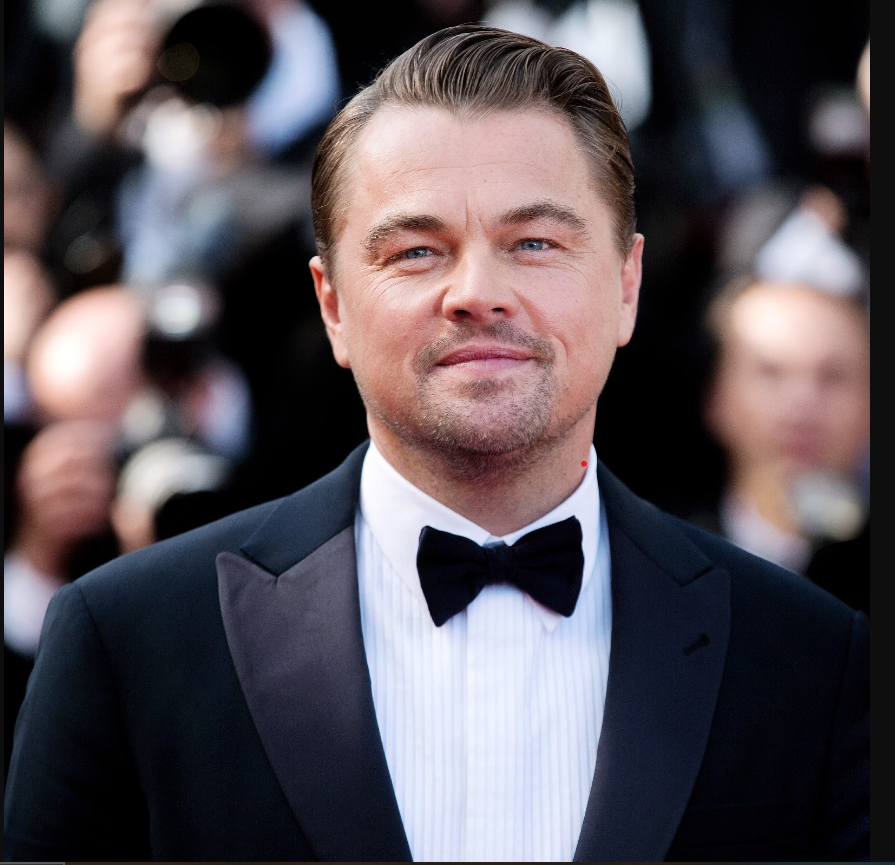 Leonardo DiCaprio Biography
Full Name :
Leonardo DiCaprio
Date of Birth :
November 11, 1974
Occupation: :
Actor | Film Producer
Active Since :
1989 – present
Parent :
George DiCaprio (father)
Social Media handles :
Instagram: @leonardodicaprio
Twitter: @LeoDicaprio
Early Life
Leonardo Wilhelm DiCaprio was born on November 11, 1974, in Los Angeles, California. He was raised in a creative and supportive environment, with his mother, Irmelin Indenbirken, working as a legal secretary, and his father, George DiCaprio, being a writer and distributor of comic books. DiCaprio developed a keen interest in acting at a young age and participated in school plays, which ultimately paved the way for his future career.
Career
DiCaprio's acting career began with television appearances in the late 1980s and early 1990s, including roles in popular shows like "Growing Pains" and "Parenthood." However, it was his breakthrough role in the 1993 film "This Boy's Life" that garnered critical attention and marked the beginning of his rise to stardom. DiCaprio's talent shone brightly in subsequent films such as "What's Eating Gilbert Grape" (1993) and "Romeo + Juliet" (1996), earning him widespread acclaim.
In 1997, DiCaprio gained international fame with his portrayal of Jack Dawson in James Cameron's epic romance, "Titanic." The film became a colossal success, winning numerous awards and catapulting DiCaprio into the realm of superstardom. He continued to showcase his versatility with compelling performances in films such as "The Departed" (2006), "The Wolf of Wall Street" (2013), and "The Revenant" (2015), for which he won his first Academy Award for Best Actor.
Personal Life
While DiCaprio is renowned for his acting prowess, he has also been actively involved in environmental conservation efforts. He established the Leonardo DiCaprio Foundation in 1998, which focuses on supporting projects that promote environmental awareness, biodiversity, and sustainability. DiCaprio's commitment to addressing climate change and other environmental issues has earned him admiration and respect beyond his acting achievements.
Filmography
Throughout his career, DiCaprio has worked with some of the most prominent directors and fellow actors in the industry. His filmography includes a diverse range of roles, showcasing his ability to immerse himself in challenging characters. Some notable films in his extensive repertoire include
2019 Once Upon a Time in Hollywood
2013 The Great Gatsby
2012 Django Unchained
2010 Inception
2004 The Aviator
Awards and Nominations
DiCaprio's exceptional talent has been recognized by numerous prestigious awards. He has received multiple nominations and accolades throughout his career, including six Academy Award nominations. In addition to his Oscar win for "The Revenant," he has won three Golden Globe Awards, a BAFTA Award, a Screen Actors Guild Award, and many others, solidifying his status as one of the finest actors of his generation.
Net Worth
With his successful career in the film industry, DiCaprio has amassed considerable wealth. His estimated net worth is approximately $260 million, making him one of the highest-paid actors in Hollywood. However, his dedication to philanthropy and environmental causes has also led him to contribute significant portions of his earnings to support various initiatives.
Social Media Handles
Despite being a private individual, DiCaprio maintains a huge presence on social media platforms. He has verified accounts on both Instagram and Twitter with 58.5 million and 19.3 million followers respectively. You can follow him through the following social media handles.
Instagram: @leonardodicaprio
Twitter: @LeoDicaprio
Leonardo DiCaprio's career is a testament to his immense talent and dedication to his craft. With remarkable filmography, numerous awards, and a passionate fanbase, DiCaprio continues to captivate audiences and leave an indelible mark on the entertainment industry.