Liz Benson's full name is Elizabeth Benson. She is a prominent multi-award-winning Nigerian actress, television host, and philanthropist.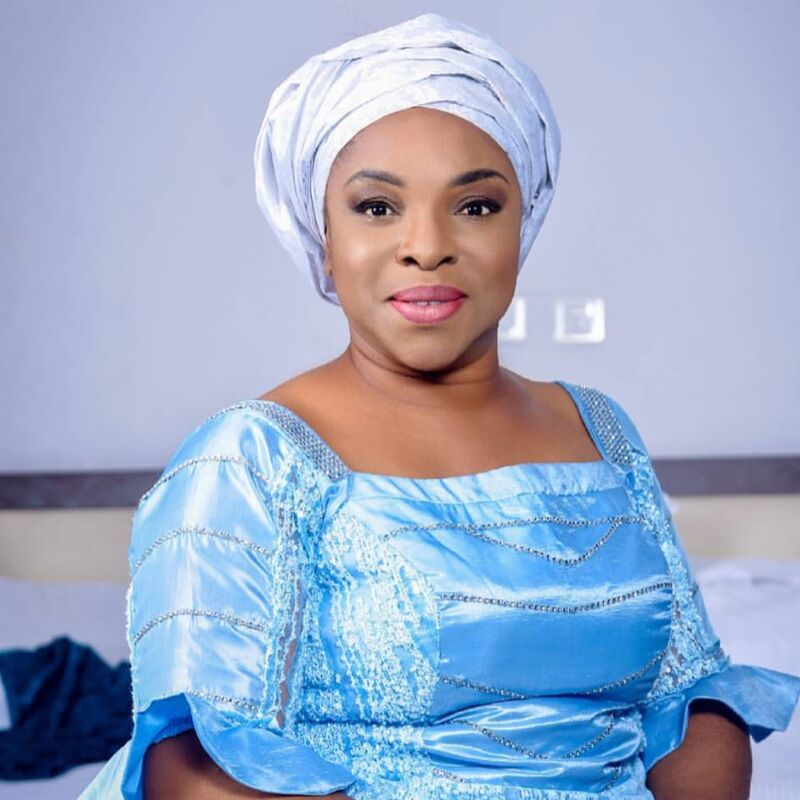 Liz Benson Biography
| | |
| --- | --- |
| Full Name : | Elizabeth Benson |
| Nick Name : | Liz Benson |
| Date of Birth : | April 5, 1966 |
| Place of Birth : | Akwa Ibom, Nigeria |
| Higher Qualification : | B.A |
| Occupation : | Actress |
| Spouse : | Bishop Great Ameye |
| Net Worth : | $700,000 |
Early Life & Education
Liz Benson was born on the 5th of April, 1966 in Etinawa, Akwa Ibom State. She completed her elementary and secondary schooling in Akwa Ibom. She moved to the US to finish her education after receiving her West African Senior School Certificate. Liz Benson had her university education at Sylvania State College in the United States of America, where she earned a degree in Dramatic Arts. She ventured into acting in her early life.
Career
Liz Benson started her acting career in 1971 when she was 5 years old. In 1993, she appeared on the television soap opera Fortunes. In the soap opera that aired on the NTA Network for almost two years, Benson played Mrs. Agnes Johnson. Her performance in the popular home video movie Glamour Girls, which dealt with the issue of prostitution, solidified her reputation as a film actress in 1994. In 1996, Benson abruptly ceased acting. She was revealed to be a born-again Christian after returning to Nollywood, where she now works full-time as a bible preacher. In an interview, she defended her decision to perform exclusively in movies she felt were congruent with her faith.
Personal Life
When Benson was in her mid-twenties, she lost her first husband, Samuel Gabriel Etim. She claimed that his character gave her courage, which enabled her to continue raising her children despite the loss. After her conversion, the actress tried marriage again. She married Bishop Great Ameye of the Freedom Family Assembly in 2009 at the Rainbow Christian Assembly in Warri, Delta State, in a low-key court ceremony held in Abuja. The pair are actively involved in an Evangelical Christian ministry. While Ameye is a pastor in Warri, Delta State, Benson is an evangelist. Evangelist Benson and her husband reside in Delta State. They co-direct Freedom Family Assembly, a ministry.
Filmography
2021 Still Falling
2017 Lotanna
2017 Children of Mud
2017 Lizard Life
2015 Hilarious Hilary
2015 Dearest Mummy
2014 Dry
2007 Toko taya
2006 Political Control
2005 Bridge-Stone
2005 Crazy Passion
2005 Day of Atonement
2005 Now & Forever
2005 Now & Forever 2
2005 Squad Twenty-Three
2005 Women in Power
2004 Inheritance
2004 Melody of Life (2004)
2004 Red Hot (2004)
2004 Turn Table (2004)
2004 World Apart (2004)
2002 Eeku-Ida
2002 Wisdom and Riches
2000 Dapo Junior
1999 Chain Reaction
1998 Diamond Ring
1998 Diamond Ring 2
1998 Scores to Settle
1998 Witches
1997 Back to Life
1995 True Confession
1994 Glamour Girls
Awards and Recognition
Best Actress in a Leading Role at the City People's Entertainment Awards
Best Actress in a Supporting Role at the Africa Movie Academy Awards (2006)
Best Actress in Nigeria (English) at the Africa Magic Viewers Choice Awards
Best Actress in Television at the Nigeria Entertainment Awards
Best Outstanding Actress at the Afro Hollywood Awards
Most Promising Actress in Nigeria at the Best of Nollywood Awards
Net Worth
According to different multiple sources, Liz Benson has an average net worth of $700,000.