Elizabeth Aishat Anjorin is a Nigerian actress and producer who works primarily in the Yoruba film industry. She is also a screenwriter, entertainer, film director, and businesswoman. She is well recognized for her roles in Yoruba films.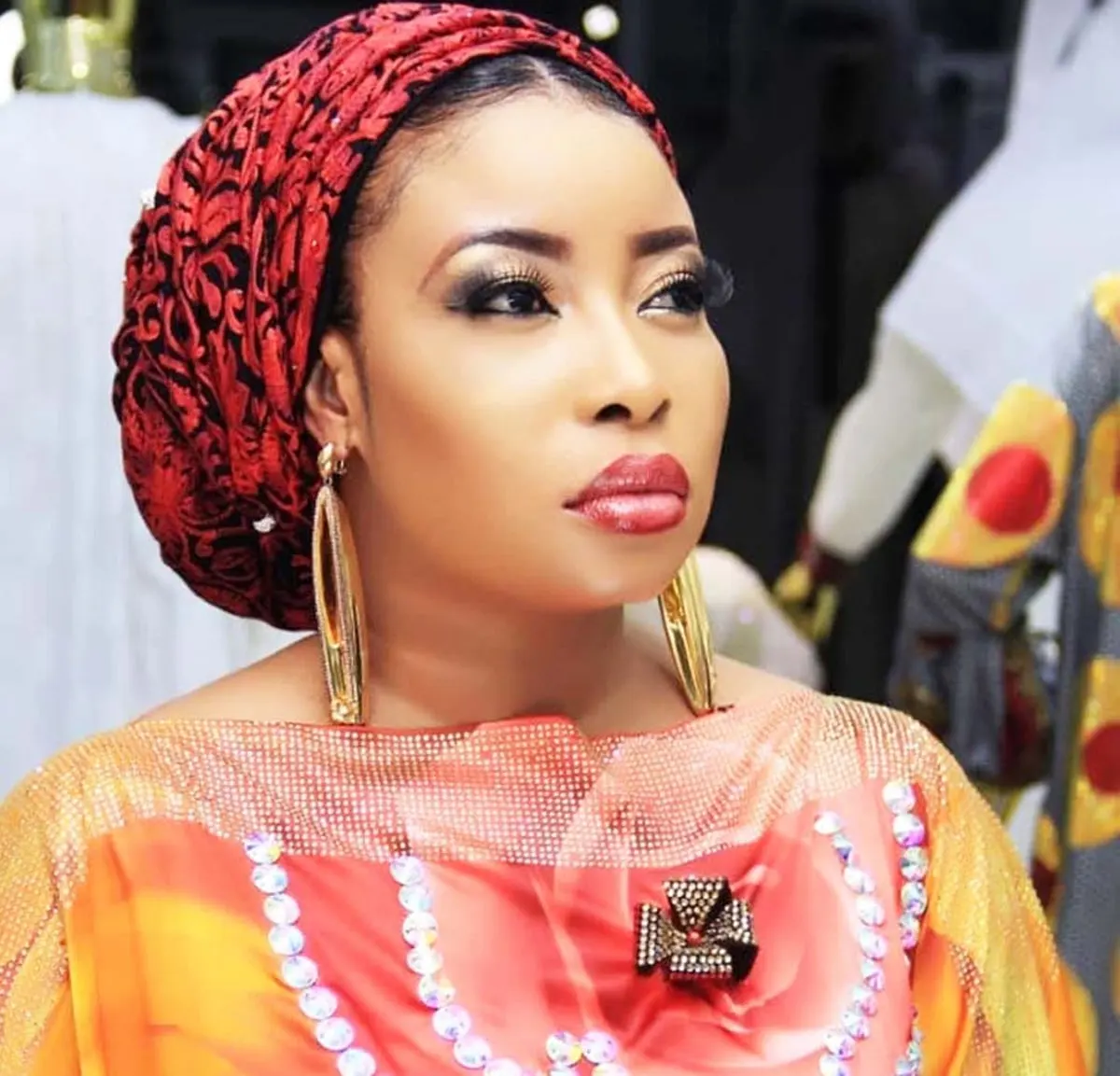 Lizzy Anjorin Biography
Full Name :
Elizabeth Aishat Anjorin
Place of Birth :
Lagos State, Nigeria
Higher Qualification :
B.Sc
Occupation :
Actress | Film Producer | Business Mogul
Children :
Rotimi (Daughter)
Social Media Handles :
Instagram: lizzyanjorin_original
Early Life & Education
Anjorin was born in Badagry, Lagos State, Nigeria. Her father was a devout Christian, whereas her mother was a devout Muslim. She came from a poor family. Her mother was once a street food seller, and the dread of becoming impoverished again drove her to achieve. She enrolled at Olabisi Onabanjo University in 2003 as a student activist and graduated with a BSc in Transport Planning and Management in 2017. She then left to pursue acting as a career. After then, she enrolled in acting school, where she met Idowu Ogungbe and Ahmed Alasari, both of whom aided her career.
Career
Lizzy Anjorin gained fame as an actress when she acted in films such as Ise Onise and Arewa Ejo in 2009 and Owowunmi in 2010. Anjorin is currently in charge of the production of the films in which she features. Tolani Gbarada was her first self-produced film. Gold, based on her own life, Iyawo Abuke, Kofo Tinubu, Kofo De First Lady, and Owo Naira Bet, among others. She also sells garments and accessories as a fashion designer.
Personal Life
Rotimi, Lizzy's daughter, was born while she was pretty young. She first revealed her daughter's face to the public when she was nine years old, in 2011. She changed her name to Aishat after converting from Christianity to Islam.
Marital Life
Lizzy married Lateef Adegboyega Lawal, a Muslim acquaintance with whom she has been friends for 14 years, on July 16, 2020, after a lengthy period of being without a male in her life. The actress acknowledged in an interview that she had known Lawal for a long time but declined his marriage proposal since she was not ready at the time. She wanted to achieve success before marrying so she wouldn't have to rely on a man for anything. He has always been there for her and her late mother, and they were close friends before they married.
Lizzy finally said yes to Lawal after years of denial, and the two got married on July 16, 2020. To keep the world out of their private lives, they held a simple and private wedding. She also welcomed a new child with her spouse in a hospital in Miami, Florida, on May 1, 2021.
Controversy
Lizzy Anjorin Vs Toyin Abraham
Lizzy Anjorin was involved in a social media spat with Toyin Abraham in September 2019. She accused Toyin Abraham of falsely accusing her of trafficking cocaine, resulting in an airport search, and of having her baby at a traditional healer's place rather than a hospital and keeping it. Both ladies threatened to sue, Anjorin accused Toyin Abraham of using cocaine herself, and she requested that the National Drug Law Enforcement Agency test them both for drugs. Bolaji Amusan, president of the Nigerian Theatre Arts and Movie Practitioners Association, put an end to the feud.
Marriage Controversy
Lateef, Lizzy's husband, has been accused of abandoning his wives to be with the actress. He's a Muslim man with five wives, according to reports. Anjorin has gotten a lot of flak on social media as a result of these statements, and she's been labelled a husband snatcher by many.
Lizzy, on the other hand, refuted these rumours on her Instagram page on July 19, 2020, when she stated that her husband has no other legal wife and that he lacks the courage to have married up to four women. She also mentioned that they are aware of the legislation regarding bigamy and the repercussions of breaking it. Anjorin defended herself by stating that she had known her husband for 14 years prior to marrying him. She finished by claiming that her enemies were attempting to smear her reputation.
Awards & Nominations
| Year | Event | Prize | Result |
| --- | --- | --- | --- |
| 2017 | City People Movie Awards | Special Recognition Award | Won |
| 2017 | City People Movie Awards | Yoruba Movie Personality of the Year (Female) | Won |
| 2014 | City People Entertainment Awards | Yoruba Movie Personality of the Year | Won |
| 2012 | Young Achievers Awards | Best Actress | Won |
Filmography
Arewa Ejo
Gold
Ise Onise
Iyawo Abuke
Kofo De First Lady
Kofo Tinubu
Owo Naira Bet
Owowunmi
Tolani Gbarada
Net Worth
According to multiple sources, Lizzy Anjorin's net worth is estimated at around $1 million. She is at present one of the most influential and richest in the Nigerian movie industry.
Social Handle
Lizzy Anjorin has developed a huge fanbase on social media. She has over 1.6 million followers on Instagram. Her Instagram handle is revealed below.
Instagram: lizzyanjorin_original