Matthew Langford Perry was born on August 19, 1969. He is an American and Canadian actor who rose to fame as Chandler Bing on the NBC sitcom Friends. He also appeared in several films and television shows, such as The Whole Nine Yards, The West Wing, Studio 60 on the Sunset Strip, and The Odd Couple. He was known for his sarcastic humor and witty delivery.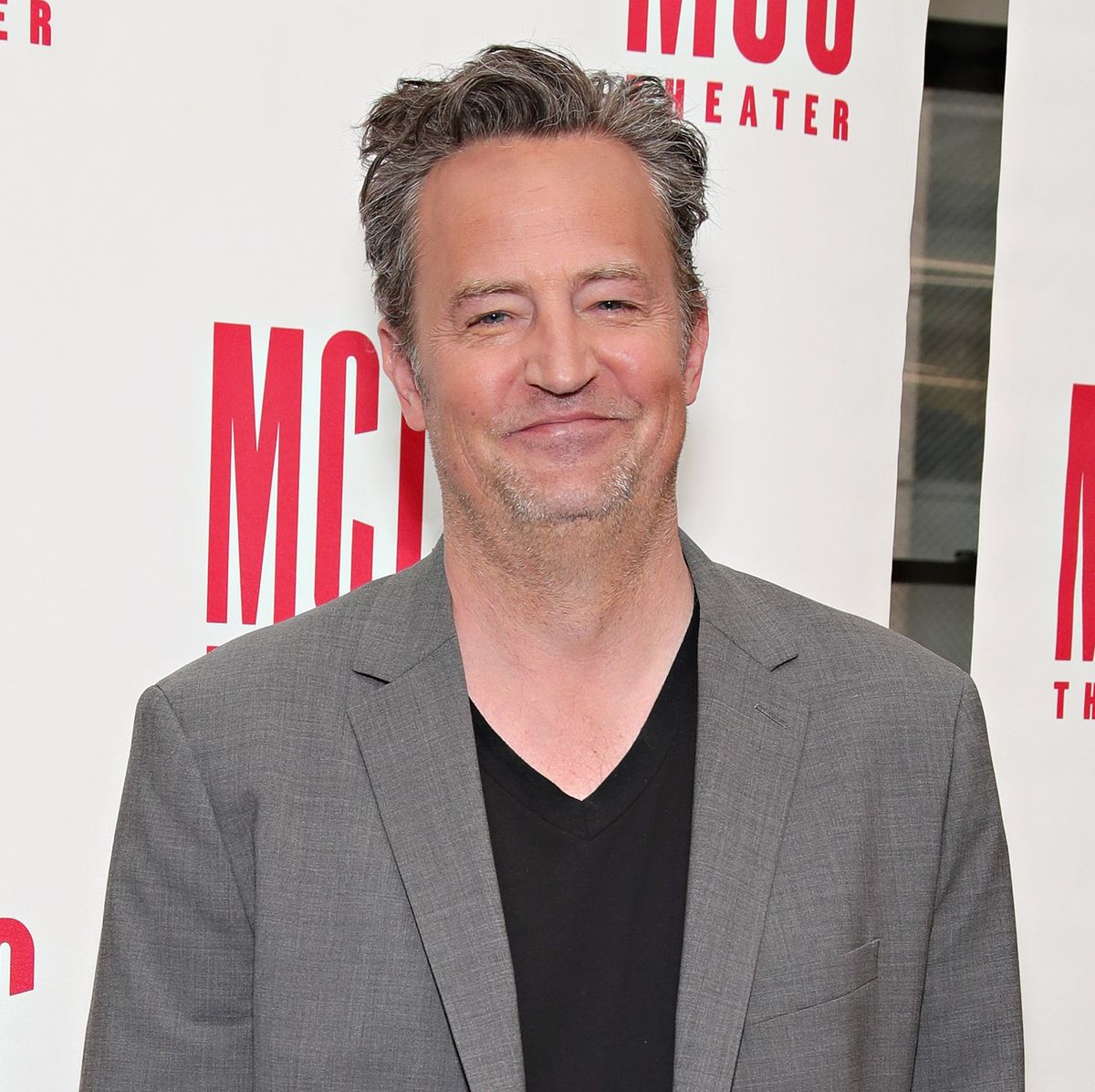 Matthew Perry Biography
Full Name

Matthew Langford Perry

Date of Birth

August 19, 1969

Place of Birth

Williamstown, Massachusetts

Occupation

Actor

Parents

Suzanne Marie Morrison (Mother)

John Bennett Perry (Father)

Date of Death

October 28, 2023
Early Life and Education
Matthew Perry was born on August 19, 1969, in Williamstown, Massachusetts. His mother, Suzanne Marie Morrison, was a Canadian journalist who served as press secretary to Canadian Prime Minister Pierre Trudeau. Matthew Perry's father, John Bennett Perry, was an American actor and former model. His parents divorced before his first birthday and his mother married Canadian-born broadcast journalist Keith Morrison. He was raised by his mother mostly in Ottawa, Ontario, but he also lived briefly in Toronto and Montreal.
Perry developed an interest in tennis and acting at a young age. He became a top-ranked junior tennis player in Canada, ranking 17th nationally in the singles category and third in the doubles category. However, after moving to Los Angeles at the age of 15 to live with his father, he became more focused on pursuing an acting career. He attended The Buckley School in Sherman Oaks, where he performed in several school plays. He graduated from high school in 1987 and intended to enroll at the University of Southern California, but he dropped out when he was offered a leading role in the television series Boys Will Be Boys.
Career
Matthew Perry made his television debut in 1979 as a voice actor in the animated series The Amazing Spider-Man. He then appeared in several guest roles on shows such as Silver Spoons, Growing Pains, Highway to Heaven, and Beverly Hills. He also starred in some short-lived sitcoms, such as Second Chance, Sydney, and Home Free.
Perry's breakthrough role came in 1994 when he was cast as Chandler Bing on Friends, a sitcom about six friends living in New York City. Perry's character was a sarcastic and witty advertising executive who often cracked jokes to cope with his insecurities. He also had a romantic relationship with Monica Geller, one of the main characters. Friends was a huge success, becoming one of the most popular and influential shows of the 1990s and early 2000s. It ran for 10 seasons and earned Perry six Emmy nominations, five Golden Globe nominations, and four Screen Actors Guild Awards.
Matthew Perry also appeared in several films during his time on Friends, such as Fools Rush In, Almost Heroes, Three to Tango, The Whole Nine Yards, Serving Sara, and The Whole Ten Yards. He also co-starred with Chris Farley in the buddy comedy Almost Heroes and in the romantic comedy Three to Tango opposite Neve Campbell.
After Friends ended in 2004, Perry continued to work in film and television. He received critical acclaim for his roles in The West Wing and The Ron Clark Story, both of which earned him Emmy nominations. He also starred in the NBC drama Studio 60 on the Sunset Strip, which was created by Aaron Sorkin and featured behind-the-scenes stories of a sketch comedy show. Perry played Matt Albie, the head writer and executive producer of the show.
Perry also created, co-wrote, executive produced, and starred in two sitcoms: Mr. Sunshine and The Odd Couple. Mr. Sunshine was about a manager of a sports arena who had to deal with various problems at work and in his personal life. The Odd Couple was a remake of the classic sitcom of the same name, which starred Jack Lemmon and Walter Matthau as mismatched roommates. Perry played Oscar Madison, a sloppy sportswriter who shared an apartment with Felix Unger, a neat-freak photographer.
Matthew Perry also had recurring roles in several legal dramas, such as The Good Wife, The Good Fight, and Scandal. He portrayed Ted Kennedy in the miniseries The Kennedys: After Camelot and appeared as himself in Friends: The Reunion, a special episode that reunited the cast of Friends for the first time since the show ended. Perry also voiced Benny in the video game Fallout: New Vegas and wrote a memoir entitled Friends, Lovers, and the Big Terrible Thing in 2022.
Personal Life
Perry had a long history of substance abuse and health problems. He became addicted to alcohol and prescription drugs, such as Vicodin, in the late 1990s, which affected his performance and appearance on Friends. He entered rehab twice, in 1997 and 2001, to seek treatment for his addiction. Matthew Perry also suffered from pancreatitis, which caused him to lose a significant amount of weight in 2000. He later admitted that he did not remember filming three seasons of Friends due to his drug use.
Perry was also involved in several car accidents, which resulted in injuries and legal troubles. In 1997, he crashed his Porsche into the front porch of a house in Los Angeles, causing $100,000 worth of damage. He was not charged with any crime, but he was sued by the homeowners. In 2001, he collided with another car at an intersection in Los Angeles, injuring himself and the other driver. He was arrested for driving under the influence and pleaded no contest to the charge. He was sentenced to probation and ordered to attend a drug rehabilitation program.
Perry dated several actresses and celebrities, such as Julia Roberts, Yasmine Bleeth, Lauren Graham, Lizzy Caplan, and Molly Hurwitz. He was engaged to Hurwitz, a talent manager, from November 2020 to June 2021, but they broke up shortly before his death.
Philantropy
Perry was also known for his philanthropic work and advocacy for addiction recovery. He donated money and time to various charities, such as the Lili Claire Foundation, the Perry Fund, and the National Association of Drug Court Professionals. He also opened his own sober living facility in Malibu, California, called Perry House, which offered treatment and support for people struggling with addiction. In 2013, he received the Champion of Recovery Award from The White House Office of National Drug Control Policy for his efforts to help others overcome substance abuse.
Filmography
| Year | Title | Role |
| --- | --- | --- |
| 1988 | A Night in the Life of Jimmy Reardon | Fred Roberts |
| 1989 | She's Out of Control | Timothy |
| | Fat Man and Little Boy | Bomb Technician |
| 1994 | Getting In | Randal Burns |
| 1997 | Fools Rush In | Alex Whitman |
| 1998 | Almost Heroes | Leslie Edwards |
| 1999 | Three to Tango | Oscar Novak |
| 2000 | The Whole Nine Yards | Nicholas "Oz" Oseransky |
| | The Kid | Mr. Vivian |
| 2002 | Serving Sara | Joe Tyler |
| 2004 | The Whole Ten Yards | Nicholas "Oz" Oseransky |
| 2007 | Numb | Hudson Milbank |
| 2008 | Birds of America | Morrie |
| 2009 | 17 Again | Older Mike O'Donnell |
Television
| Year | Title | Role |
| --- | --- | --- |
| 1979 | 240-Robert | Arthur |
| 1983 | Not Necessarily the News | Bob |
| 1985 | Charles in Charge | Ed |
| 1986 | Silver Spoons | Davey |
| 1987–1988 | Second Chance/Boys Will be Boys | Chazz Russell |
| 1988 | Dance 'til Dawn | Roger |
| 1988 | Just the Ten of Us | Ed |
| 1988 | Highway to Heaven | David Hastings |
| 1989 | Empty Nest | Bill at 18 |
| 1989 | Growing Pains | Sandy |
| 1990 | Sydney | Billy Kells |
| 1990 | Who's the Boss? | Benjamin Dawson |
| 1990 | Call Me Anna | Desi Arnaz Jr. |
| 1991 | Beverly Hills, 90210 | Roger Azarian |
| 1992 | Dream On | Alex Farmer |
| 1992 | Sibs | Chas |
| 1993 | Deadly Relations | George Westerfield |
| 1993 | Home Free | Matt Bailey |
| 1994 | Parallel Lives | Willi Morrison |
| 1994 | L.A.X. 2194 | Blaine |
| 1994–2004 | Friends | Chandler Bing |
| 1995 | Caroline in the City | |
| 1995 | The John Larroquette Show | Steven |
| 1997 | Saturday Night Live | Host |
| 2001 | The Simpsons | Himself |
| 2002 | Ally McBeal | Todd Merrick |
| 2003 | The West Wing | Joe Quincy |
| 2004 | Scrubs | Murray |
| 2006 | The Ron Clark Story | Ron Clark |
| 2006–2007 | Studio 60 on the Sunset Strip | Matt Albie |
| 2011 | Childrens Hospital | Himself |
| 2011 | Mr. Sunshine | Ben Donovan |
| 2012–2013 | The Good Wife | Mike Kresteva |
| 2012–2013 | Go On | Ryan King |
| 2014 | Cougar Town | Sam Johnston |
| 2014 | Playhouse Presents | The Charismatic Man |
| 2015 | Web Therapy | Tyler Bishop |
| 2015–2017 | The Odd Couple | Oscar Madison |
| 2017 | The Good Fight | Mike Kresteva |
| 2017 | The Kennedys: After Camelot | Ted Kennedy |
| 2021 | Friends: The Reunion | Himself |
Awards and Nominations
Perry received numerous awards and nominations for his work in film and television. Some of them are:
Emmy Awards: six nominations for Outstanding Lead Actor in a Comedy Series (Friends), Outstanding Guest Actor in a Drama Series (The West Wing), and Outstanding Lead Actor in a Miniseries or Movie (The Ron Clark Story)
Golden Globe Awards: five nominations for Best Performance by an Actor in a Television Series – Musical or Comedy (Friends)
Screen Actors Guild Awards: four wins for Outstanding Performance by an Ensemble in a Comedy Series (Friends)
People's Choice Awards: five wins for Favorite Male Television Performer (Friends), Favorite Male Television Star (Friends), Favorite On-Screen Chemistry (with Courteney Cox for Friends), Favorite Comedic Movie Actor (The Whole Nine Yards), and Favorite Comedic Movie Star (17 Again)
TV Guide Awards: two wins for Editor's Choice (Friends) and Actor of the Year in a Comedy Series (Friends)
Kids' Choice Awards: one win for Favorite Television Friends (with Jennifer Aniston, Courteney Cox, Lisa Kudrow, Matt LeBlanc, and David Schwimmer for Friends)
Death
Perry died on October 28, 2023, at his home in Los Angeles, California. He was 54 years old. The cause of death was not immediately disclosed, but it was later revealed that he suffered a heart attack. His death was confirmed by NBC, the network that aired Friends, in a statement posted on the social media platform X. The statement expressed condolences to Perry's family, friends, and fans, and praised him for his talent and generosity.
Perry's death sparked an outpouring of grief and tributes from his co-stars, colleagues, friends, and admirers. Many of them shared their memories and appreciation of him on social media and in interviews. His funeral was held on November 4, 2023, at Forest Lawn Memorial Park in Hollywood Hills. He was buried next to his father.