Mike Ezuruonye is a well-known Nigerian Nollywood actor, writer, filmmaker, television personality, and entrepreneur.
In this article, I will share with you Mike Ezuruonye's biography; his early life, career, movies, and awards.
Alike, I will share with you his current marital status. Yes, kindly, I will tell you whether or not he is married, divorced, in a relationship, or an unavailable 'single pringle.'
Scroll a bit and a bit more. All you need to know about him is succinctly detailed herein. At Naija Biography, we feed your brain from our wealth of knowledge. Keep reading.
Mike Ezuruonye Early Life
Mike Ezuruonye was born in the early '80s to the beautiful family of Mr. and Mrs. Ezuruonye in Lagos State, Nigeria.
Born on September 21st 1982 in Lagos State, Mike is a native of Anambra State. Anambra State is a State in the South-Eastern part of Nigeria.
Being a 'Lagos Boy,' Mike had most of his childhood experience there. He had his elementary education at the Archbishop Aggey Memorial School, Lagos, Nigeria.
For his Secondary education, Mike moved to Taraba State where he studied and obtained his West African School Certificate from Federal Government College, Wukari, Taraba.
Later, he moved back to the East; to his state of origin, Anambra. Therein, he studied and bagged a Bachelor's Degree in Accounting at the Nnamdi Azikiwe University, Awka, Anambra State.
Before going into acting professionally, Mike practiced his profession for a while. He worked in the banking industry for a few years.
Mike Ezuruonye Career
The Nollywood superstar Mike Ezuruonye joined the Nigerian movie industry (Nollywood) in 2003.
As it were, he rose to fame shortly after joining the industry.
As well, Mike is well known for the role he played in some comedy movies like Brother Jekwu (2016), Lagos Real Fake Life (2018), to mention only but a few.
Movies
Over the years, Mike Ezuruonye has featured in over 100 movies. These are some among others;
° What Just Happened
° The Duplex
° Brother Jekwu
° Living with a Ghost
° The Screenplay
° Attitude
° Last Celebrity
° Marry Who You Love
° Front Door
° Jewels of the Sun
° Night Wedding
° Cry for Justice
° Hazeezat
° Palace Slave
° Unforgivable
° Jealous Friend
° Street President
° Missing Child
° Last Mogul of the League
° Clash of Twins
° Forest of Tears
° Shadows of Tears
° Silver Spoon
° Beyond Reason
° Bless Me
° Married for Money
° Burning Desire
° Pay Day
° Emotional Risk
° Kill the Bride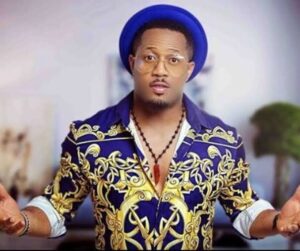 Awards
Since he joined the movie industry, Mike Ezuruonye has won many hearts, awards, recognitions, and nominations for himself. These among others include;
° The Best Actor of the Year (English), CIty People Movie Awards, 2014 (Won)
° Best Actor in a Supporting Role 'Mirror of Reality', Africa Movie Academy Awards (AMAA), 2008 (Nomination)
° Best Actor, African Magic Viewers Choice Awards
° Best Actor in Comedy 'Brother Jekwu', African Magic Viewers Choice Awards, 2016 (Won)
° Best Lead Male 'unforgivable', Nollywood Movies Awards, 2014 (Won)
° Best Actor in a Supporting Role 'Black Friday', Africa Movie Academy Awards (AMAA), 2008 (Nomination)
° The Best Actor in a Leading Role 'The Assassin', Africa Movie Academy Awards (AMAA), 2009 (Nomination)
Is Mike Ezuruonye Married?
Yes, kindly, Mike Ezuruonye got married in 2010 to his beautiful wife, Keke Nkechi Nnorom, who is a medical psychologist in Canada.
The-now-couple met when Nkechi visited Nigeria. In 2009, at one of Mike's movies set in Abuja, Nigeria.
The couple is blessed with two children, a boy Reynolds Ezuruonye and a daughter Elsa Ezuruonye. Now, they are living happily ever after.
Net Worth
As of the time of this publication, Mike Ezuruonye's net worth is estimated at $3.5 million. This, of course, is linked to the fact that he is among the most popular and influential actors in Nigeria.
Over to you! What else do you want to know about Mike Ezuruonye? Tell me about it with a comment box…