Mosunmola Abudu (born 11 September 1964), better known by her stage name Mo Abudu, is a successful lady who Forbes has dubbed "Africa's most successful woman." Talk show hostess Abudu is also a TV producer, consultant in human resource management, media figure, businesswoman, venture investor, and philanthropist. Ebony Life, the first international black entertainment network in Africa, was founded and led by Mo Abudu. It debuted on Multichoice DSTV Channel 165 on July 1, 2013. She has been referred to as "Africa's Oprah" and "Nigerian Winfrey" by The Independent and Slate Afrique, respectively.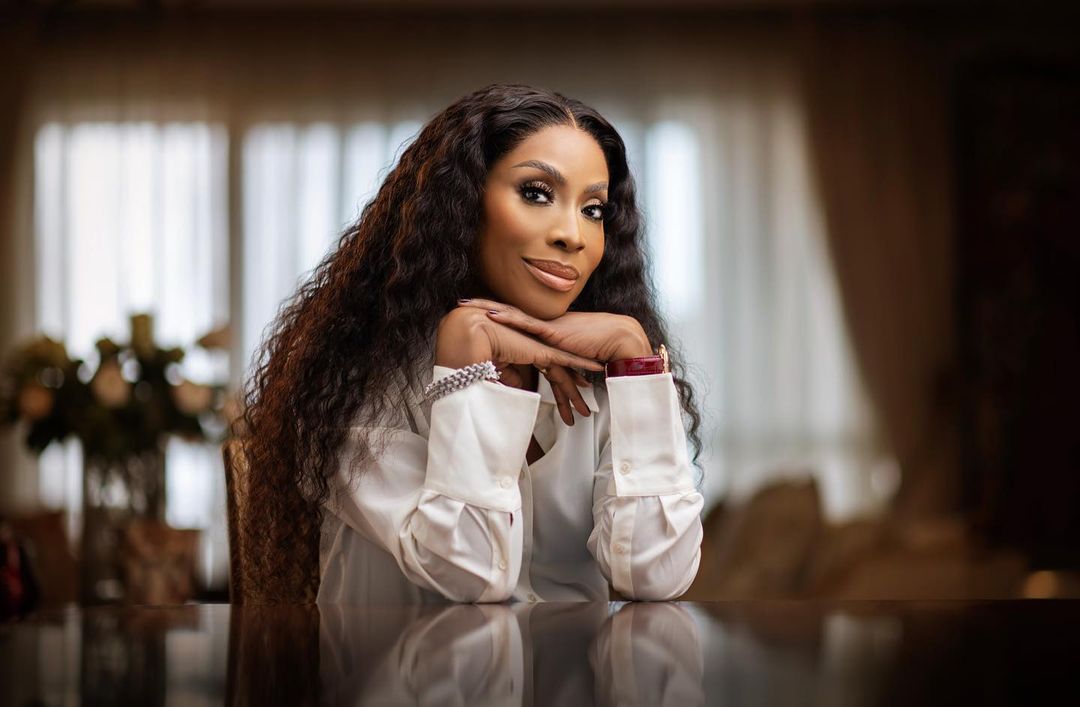 Mo Abudu Biography
Full Name :
Mosunmola Abudu
Nationality :
British-Nigerian
Place of Birth :
Hammersmith, West London, United Kingdom
State of Origin :
Ondo Town, Ondo State
Occupation :
Media proprietor
Organisation :
Ebony Life Tv
Net Worth :
$10.5 million
Social Media Handles :
Instagram: moabudu
Twitter: @MoAbudu
Early Life and Education
Mo Abudu was born on the 11th of September, 1964 in Hammersmith, West London, while her family roots are in Ondo Town, Ondo State, in southwest Nigeria. She is the oldest of the family's three sisters. When Mosunmola Abudu was seven years old, she relocated to Nigeria to live with her grandmother, and when she was eleven, she returned to England. Her father, who was an engineer, died in 1975 while she was still a teenager, at 11 years old.
She attended Ridgeway School, MidKent College, and West Kent College. She has a Master's Degree in Human Resource Management from the University of Westminster in London. Mo is currently a member of the British Psychological Society with a qualification in occupational and personality testing. In 2014, she was honoured with an honorary Doctor of Humane Letters (Honoris Causa) from Babcock University. Mo Abudu was awarded by the University of Westminster with an honorary doctorate degree of Doctor of Arts in 2018 in recognition of her contributions to the broadcasting industry in Nigeria.
Career
At 19 years old, Mo Abudu was chosen to represent AVON Cosmetics in the African market. Mo Abudu began her professional career in 1987 as a recruitment consultant with the UK-based Atlas Recruitment Consultancy firm. In 1990, she transferred to the Starform Group. In 1993, she went back to Nigeria and was recruited by Arthur Andersen to lead ExxonMobil's Human Resources and Training department. Vic Lawrence & Associates Limited was founded by her. Later, she started a television station (Ebony Life Television), created, produced, and hosted Moments with Mo, and has continued to develop entertainment materials to this day.
Ebony Life TV
Nothing compares to having a vision and a strategy to make that goal a reality. Visionary businesswoman Mo Abudu had a strategy for her future involvement in the media sector. The epitome of it all was Ebony Life TV, which served as its trademark. In 2013, she launched EbonyLife TV, the first global network dedicated to black entertainment and leisure. A division of Media and Entertainment City Africa (MEC Africa) is EbonyLife TV. Early this year, it started airing on MultiChoice DSTV channel 165 before switching to Star Times Network. The channel has produced and aired more than 5,000 hours of original drama, talk shows, entertainment, and factual material.
The Video-On-Demand (VoD) service, EbonyLife ON in Africa, and three projects involving Sony Pictures Television were among the new initiatives that EbonyLife TV introduced in 2018.
Personal Life
Mo Abudu is married to Tokunbo Abudu, and the marriage is blessed with two children, Temidayo Abudu (daughter) and Adekoyejo Abudu (son). She once separated from her husband due to irreconcilable differences, but they came back together after their daughter's wedding in 2019.
Philanthropic Gestures
The "Inspire Africa Foundation," a nonprofit organisation founded by Mo Abudu, is dedicated to raising money for the implementation of programmes for societal reform. In order to generate money for basic necessities for street children, the foundation collaborated with other NGOs to organise a charity concert with the theme "Rock with a Conscience" in 2009.
The Inspire Africa Foundation created "The Habour," a 100-bed facility for street kids in Lagos, in collaboration with Monero Construction. The charity store, called "The Designer Outlet for Charity," is also run by the organisation.
TV Productions
The Debaters
The Debaters is a reality television programme whose founder and executive producer is Mo Abudu. Guaranty Trust Bank provided the funding for its October 3, 2009 debut. The show emphasises oratory in order to "give Africa a voice."
Moments with Mo
Moments with Mo, the first syndicated daily chat show on regional African television, is hosted and executive produced by Mo Abudu. More than 200 episodes have been produced and broadcast as of October 2009, covering a variety of subjects from interracial marriages and music to politics, entertainment, and culture. Celebrities, presidents, Nobel laureates, and the 67th US Secretary of State, Hillary Clinton, have all attended. According to Abudu, the programme "highlights the life and accomplishments of a typical well-known but occasionally undiscovered African individual who, through their own tenacity and determination, has accomplished something, overcome something, or been a catalyst for something that makes them a role model to others."
The show, which first aired on M-Net with TV coverage in 48 African nations, is now broadcast on terrestrial and cable TV worldwide. The Independent and Slate Afrique compared her to Oprah Winfrey, naming her "Africa's Oprah" or "Nigerian Winfrey," respectively, due to the success of the show and its goal to alter how the world views the African continent.
Filmography
The Secret Lives of Baba Segi's Wives (TV Series)
Untitled Billionaire Gucci Master Project
Blood Sisters (TV Mini-Series 2022)
Chief Daddy 2: Going for Broke (2022)
Òlòtūré (2019).
Chief Daddy (2018)
Castle & Castle(TV Series 2018)
The Wedding Party 2: Destination Dubai (2017)
The Royal Hibiscus Hotel (2017)
Fifty (TV Series 2017)
Sons of the Caliphate (TV Series)
The Wedding Party(2016/II)
On the Real (TV Series 2016)
The Governor (TV Series)
Fifty (2015)
Desperate Housewives Africa (TV Series 2015)
Dowry (TV Series 2014)
Married To The Game-MTTG (TV Series 2014)
Deadline (TV Series 2014)
Love and War (TV Movie, 2013)
Honours
According to Forbes Africa (2013), Abudu was the first African woman to operate a Pan-African TV channel. She was honoured with the Entrepreneur of the Year award by Women Werk in New York and was included in The Hollywood Reporter's 2013 list of the 25 Most Powerful Women in Global TV (2014).
Abudu joined the Nigerian Advisory Group on Technology and Creativity. Abudu was made a Director of the International Academy of Television Arts and Sciences, which is in charge of hosting the International Emmy Award ceremony. She was subsequently chosen to preside over the 47th International Emmy Awards Gala, which was held in New York City on Monday, November 25, 2019. She was the first person from Africa to get the job. She was listed on the Power List 2018, a yearly ranking of the top 100 people of African and Caribbean descent in the UK.
She became the first African to win the prestigious MIPTV Médailles d'Honneur award in 2019 when she received it in Cannes, France. Later that year, it was revealed that Abudu was among the top 100 most powerful British citizens of African or African-Caribbean ancestry on the 2020 Powerlist. The 493-page publication, Greatest Blacks Ever: Top 100 Blacks Who Changed the World for Peace. Progress. Prosperity. Pleasure, authored by Ambassador Elliston Rahming and published by Dog Ear Publishing.
Mo Abudu was awarded the 2019 Médailles d'Honneur in Cannes at the Marche International des Programmes de Television (MIPTV). She is one of the four recipients of the award, which she received in April 2019. Mo Abudu was represented by the Creative Artists Agency (CAA).
Awards and Nominations
She was recognised by Forbes Africa as the First Woman to Own a Pan-African TV Channel in 2013.
25 Most Powerful Women in Global TV by Hollywood Reporter 2013.
She was named Entrepreneur of the Year at the International Women's Day Forum in New York in 2014.
Babcock University 2014 Honorary Doctorate Degree (Honoris Causa)
Listed as one of 'Forbes Africa's Most Successful Women' in 2015
Movie Producer of the Year (English) at the City People Movie Awards 2015
Special Recognition at the City People Movie Awards 2017
IoD Entrepreneurial Award by the Institute of Directors Nigeria (IoDN) 2017
FAME Award of Excellence 2017
Variety Magazine 2018: 50 Women Making an Impact in the Showbiz by Variety Magazine 2018
Glazia Persons of the Year Awards 2018
African Achievers Awards at the UK House of Commons in 2018
Net Worth
She has an estimated net worth of $10.5 million.
Social Media Handles
Instagram: moabudu
Twitter: @MoAbudu