Mofe Duncan's full name is Josbert Thomas Kwamina Eyimofe Duncan. He is a well-known award-winning actor, director, and TV personality from Nigeria. He also serves as the CEO of the entertainment business 5ive28, which organizes events and produces films, photos, and media content. He has starred in over 70 Nollywood films.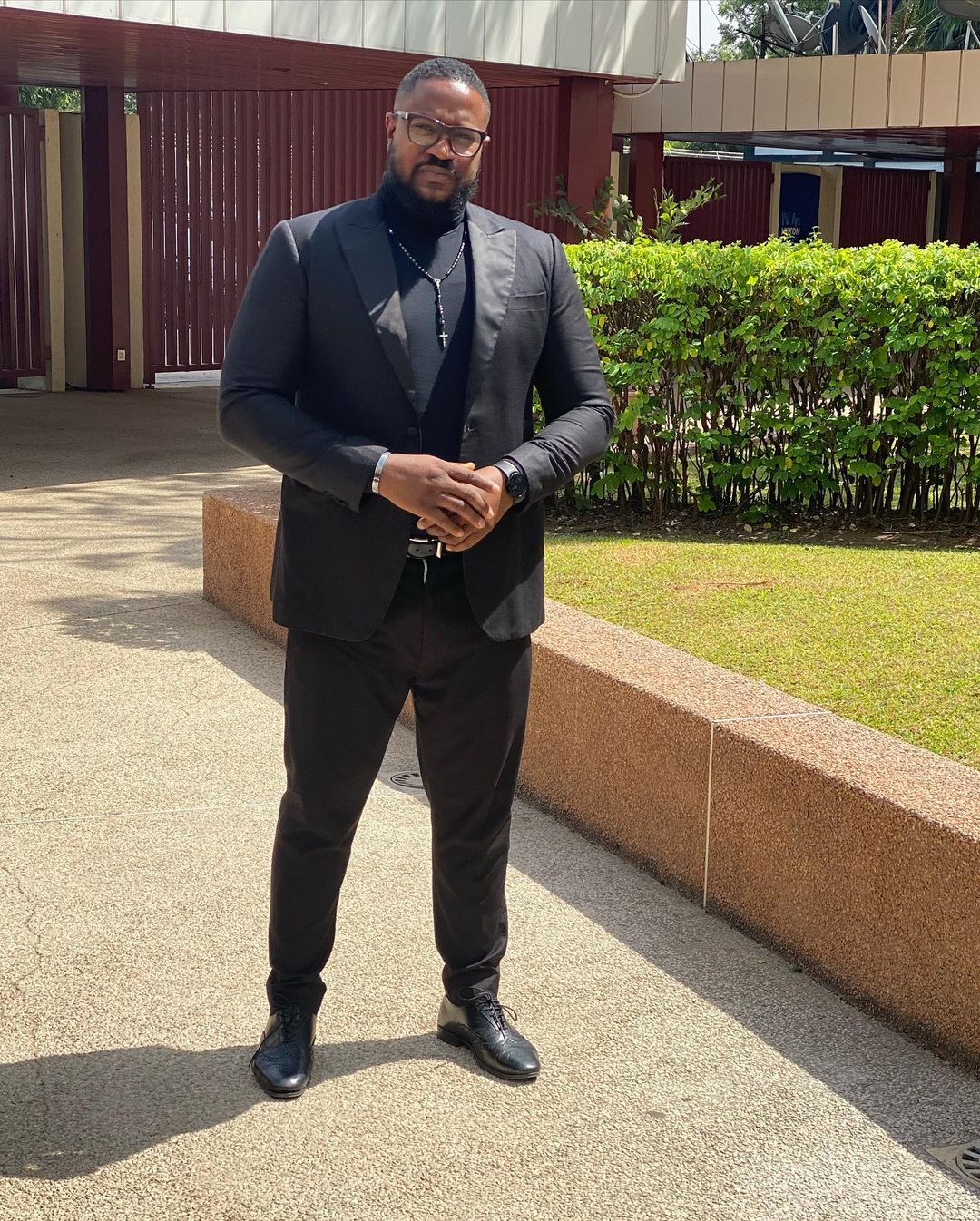 Mofe Duncan Biography
Full Name :

Josbert Thomas Kwamina Eyimofe Duncan

Nick Name :

Mofe Duncan

Date of Birth :

May 28, 1983

Place of Birth :

Delta State

Highest Qualification :

B.Sc

Occupation :

Actor

Net Worth :

$5 million (Not yet verified)

Social Media Handles :

Instagram: mofeduncan
Twitter: @MofeDuncan
Early Life & Education
Mofe Ducan was born on the 28th of May, 1983, in Lagos, into the family of Professor J.T.K Duncan and Mrs. Molly Thomas. His father is a prominent professor and medical doctor, while his mother is a banker. He hails from Delta State, Nigeria. Mofe is the last child of his parent seven children. He has five sisters and one brother. Mofe had both his primary and secondary school in Lagos State and later went further to study Biological Sciences at the University of Lagos (Unilag).
Career
At the age of five, Mofe began his career as a model, appearing in adverts for well-known companies like Nestle (Maggi) and others. After earning his degree from the university, Mofe Duncan entered the Nollywood industry. He came into the limelight when he acted a role in the 2017 Nollywood hit movie, "Dark Past", which was produced by prominent actress, Chika Ike and was directed by Serah Donald Onyeachor.
He has acted in a number of films, including The Three Kings, Dark Past, and Talking Doll. The latter marked his directorial debut. Mofe has experience working as a host. She has presented for HITV and served as an on-air personality for Rhythm FM. At SDA Productions Limited, he also served as a project coordinator. Mofe has acted alongside a number of prominent Nollywood actors, such as Timini Egbuson, Bisola Aiyeola, Chika Ike, and so on.
Personal Life
Mofe is a faithful Christian. He loves horror films and video games. He is also allergic to grass.
Relationship Affairs
On August 22, 2015, Mofe wed Jessica Kakkad, a businesswoman in the beauty industry. She caught his eye at an event he was hosting, where he first met her. He thought Jessica was a sufficient diversion from everything else. When she paid him a visit in the UK, he noticed her "caring" characteristics and knew he would marry her. Despite strong opposition from their family, they eventually were married. Sadly, their marriage ended on June 26, 2019, after 4 years, despite Mofe's claims that the marriage ended already in 2017.
Filmography
2020 Soft Work
2020 Love Like Fire
2020 Love Is Yellow
2018 The Three Kings
2018 Just One Blood
2017 Talking Dolls
2017 Sobis Mystic
2017 Dark Past
Finding Love
Body of Evidence
Lies Men Tell
Sobis Mystic
Rough Patches
Swim
Ovy's Voice
My Angel
Tales of Seduction
Soft Work
2 Days after Friday
Chasing Rainbow
Lemonade
Fix Us
Net worth
Mofe is one of the richest actors in the Nigerian Movie Industry. According to many sources online, it had been gathered that Mofe's net worth is estimated to be around $5 million.
Social Media Handles
Mofe is a very active social media user. He has a verified account on both Instagram and Twitter. On his Instagram account, he has over 407,000 followers, while on Twitter, he has over 10,000 followers. You can follow him on the following handles.
Instagram: mofeduncan
Twitter: @MofeDuncan