Motsoaledi Kgothatso Elna Setumo mostly addressed as  Mo Setumo is a South African actress and radio producer.  She came into the limelight when she played the recurring role of Thabitha Cele in the movie "Generations".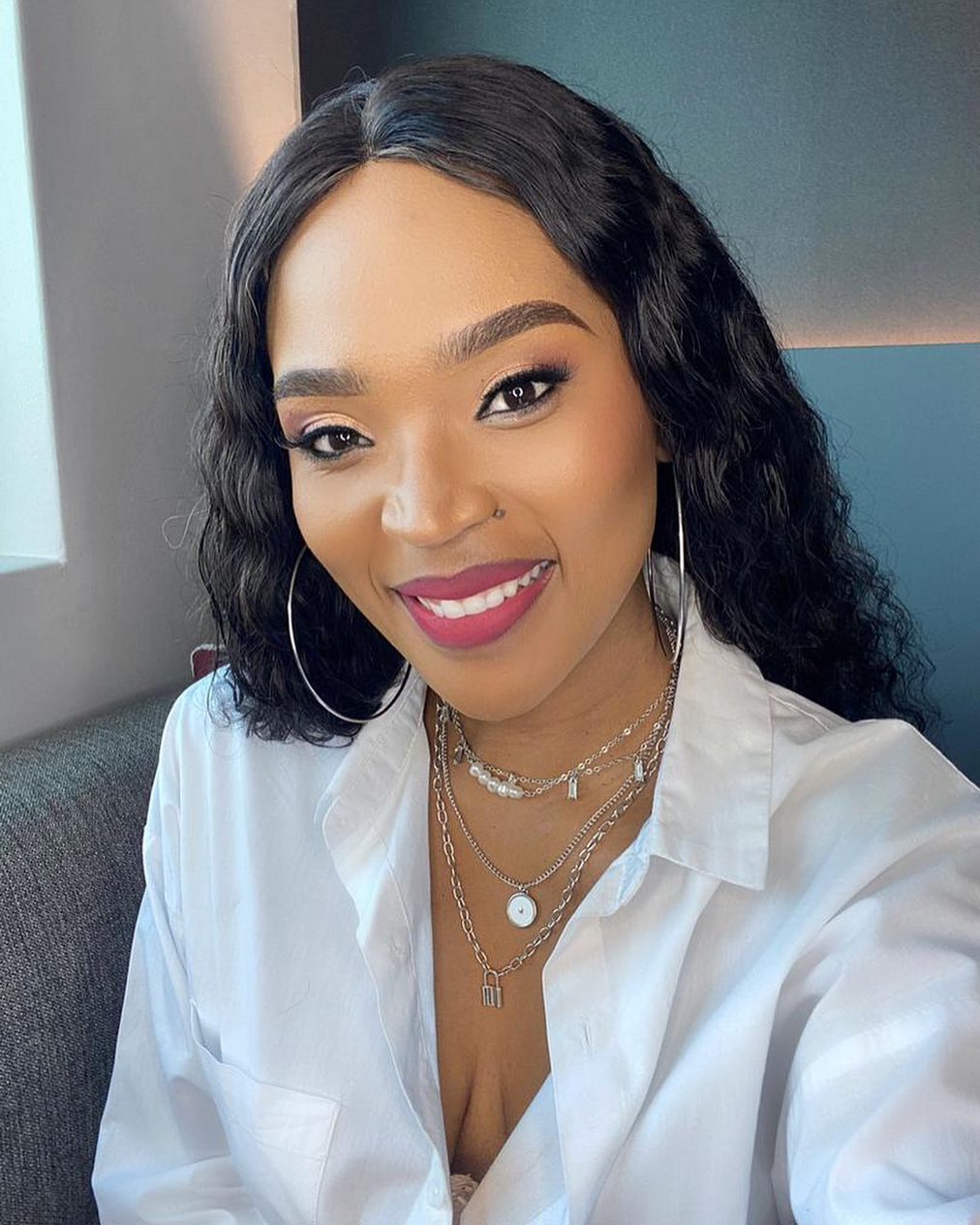 Motsoaledi Setumo Biography
Full Name :
Motsoaledi Kgothatso Elna Setumo
Date of Birth :
15th April 1991
Occupation :
Actress, Radio Producer
Parents :
Glenda and Johnny Setumo
Social Media Handles :
Instagram: mo_setumo
Twitter: @Mo_Setumo
Facebook: Motsoaledi Setumo Official
Early Life and Education
Mo Setumo was born and raised into the family of Glenda and Johnny Setumo in Kagiso, Johannesburg, Gauteng, South Africa, on the 15th of April 1991. She is the only child of her parents. Mo had it rough while growing up because her mother was involved in a car accident when she was only eight.
While her mum was recovering from the accident that left her quadriplegic, she stayed with her relatives through those times. Unfortunately, on the 9th of December 2019, she lost her mum. It was a devastating moment for her.
Mo did not really get to experience more parental love because, during her mother's sickness, her father focused more on her recovery, giving her less attention. However, her rough childhood experience did not limit her dreams as she developed her acting talent at a tender age.
Motsoaledi Setumo had her primary and secondary education in Kagiso, Westrand. She furthered her education at Boston Media House, where she studied Media Studies and specialized in Radio Broadcasting, from 2011 to 2013.
Career
Mo started her career in 2015 when she made her debut role in "Generations". It was said that she auditioned three times before she eventually landed the role of "Thabitha" in the movie.
From 2016 to 2017, she also played the role of "Tselane Dlamini" in the Mzanzi Magic telenovela, "Greed and Desire".
Subsequently, she got featured, playing a recurring role of Mmabatho on the Mzanzi Magic soap opera, "The Queen", appearing firstly in season 2, episode 124 of the series, which aired in January 2018.
Ever since Mo Setumo joined South Africa's entertainment industry, she has featured in a lot of drama and that is because of her mesmerizing voice and majestic beauty. The beautiful actress spoke about how she almost gave up her acting career because of the skin disease she once had. Fortunately, she could overcome the disease.
Personal Life
Mo Setumo had a life full of challenges and has always been strong enough to overcome all obstacles that came her way.
She is fond of keeping her life away from the public, which makes a lot of rumours keep spreading about her. She has no record of dating or previous relationships.
Controversies
In 2019, there were rumours of her being pregnant but turned out to be false. The rumour started on Twitter when one of her followers came up with the false story that the actress has taken in. For clarification, Mo gave a perfect response, which is the fact that she was pregnant only from a role she played in a movie and not in reality.
Filmography
Generations
Greed & Desire
The Queen
Motsoaledi Setumo Net Worth
Mo Setumo has an estimated net worth of $150, 000. She gathered most of her wealth from her job as an actress and radio producer.
Social Media Handles
Instagram: mo_setumo
Twitter: @Mo_Setumo
Facebook: Motsoaledi Setumo Official