Moyo Lawal was born on January 1, 1985. She is a renowned Nigerian actress and media personality, celebrated for her versatile talents and captivating performances. Her journey in the entertainment industry has earned her a special place in the hearts of her fans and peers.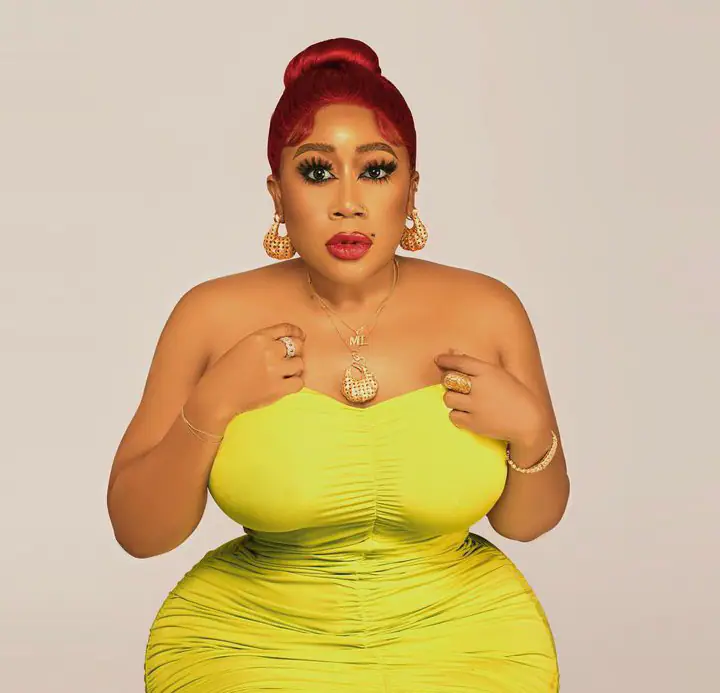 Moyo Lawal Biography
Full Name

Moyo Lawal

Date of Birth

January 1, 1985

Place of Birth

Lagos State, Nigeria

Occupation

Actress

Net Worth

$200,000

Social Media Handles

Instagram: @moyolawalofficial

Twitter: @moyolawal
Early Life
Moyo Lawal was born on January 1, 1985, in Badagry, Lagos State, Nigeria, Moyo Lawal spent her early years in a vibrant and culturally rich environment. Her early experiences and upbringing played a pivotal role in shaping her future career. She graduated from the University of Lagos with a BSc in Creative Arts.
Career
Moyo Lawal's career is a testament to her dedication and passion for the arts. She made her debut in the Nigerian entertainment scene, and her talent quickly gained recognition. Over the years, she has portrayed a wide range of characters in Nollywood films and television series, captivating audiences with her performances.
Moyo's commitment to her craft extends beyond acting. She has ventured into media hosting and has graced the screens as a TV host, bringing her unique charm to diverse platforms.
Personal Life
Despite being well-known for her personality on TV, Moyo Lawal maintains a secluded life. Her dedication to her family and friends complements her concentration on her profession and personal development.
Filmography
Holding Hope
A Time To Heal
A Toast To Heartbreak
Emem and Angie
Madam's PA
Tangled Web
Millenium Parent
Desperate Baby Mama
Parents' Guard
The Bridal Shower
Big Gals on Campus
Cloud of Pain
Mistresses
Never Love a Prince
Thanks For Coming
Judas Game
TV series
Lawal has appeared in several Nigerian TV programs, including the following:
Binta and Friends
Flatmates
Jenifa's Diary
Super Story
Edge of Paradise
Shallow Waters
Eldorado, and the award-winning TV series;
Tinsel.
Awards and nominations
Throughout her career, Moyo Lawal has received recognition and awards for her outstanding contributions to the entertainment industry. Her accolades stand as a testament to her talent and hard work.
| Year | Award | Category | Result |
| --- | --- | --- | --- |
| 2012 | Best of Nollywood Awards | Revelation of the year | Won |
| 2018 | Best of Nollywood Awards | Best Actress in a Lead Role – Yoruba | Nominated |
Controversies
Moyo Lawal's career has not been without its share of controversies, including public discussions and debates related to her work and personal life. In September 2023, Moyo Lawal's sex tape was leaked on social media platforms which caused a lot of criticism for her from social media users. Later that month, she reacted to the sex tape where she revealed that the video was made by her ex-fiance. However, she remains a resilient figure in the industry, focused on her creative journey and aspirations.
Net Worth
Moyo Lawal's net worth is estimated to be between $200,000, according to various sources. Her primary source of income is her acting career. She is one of the most popular and in-demand actresses in Nigeria, and she commands a high salary per role.
Social Media Handles
Moyo Lawal is very active on social media most especially on Instagram where she has over 2.8 million followers. You can follow her on social media through the following handles.
Instagram: @moyolawalofficial
Twitter: @moyolawal