John Okafor, also known as Mr Ibu, is a Nigerian actor and comedian who was born on October 17, 1961. Okafor is regarded as one of Nigeria's most gifted and well-paid comic actors. He has acted in more than 200 Nollywood movies including Mr.Ibu which was produced in 2004.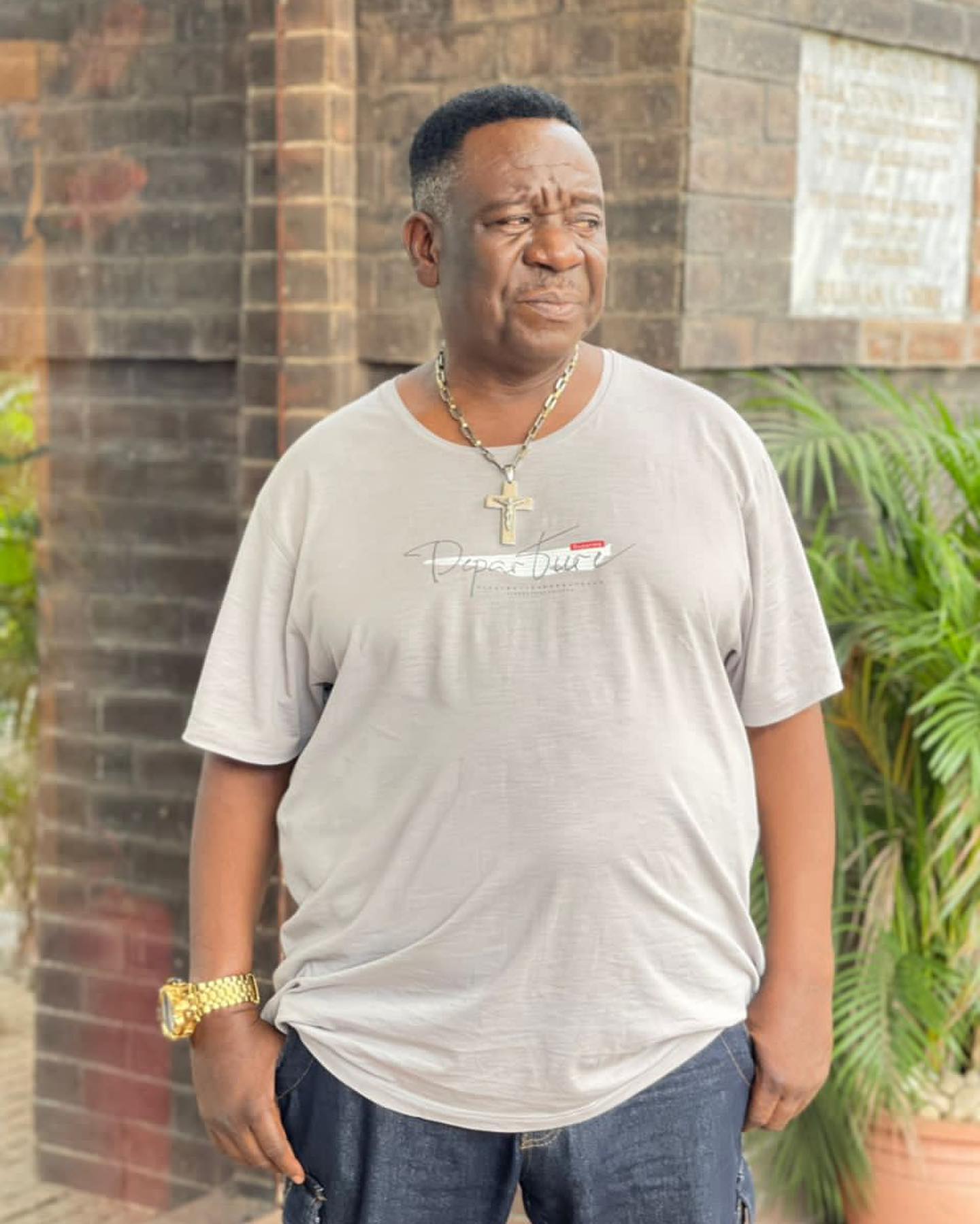 Mr Ibu Biography
Date of Birth :
17 October, 1961
Place of Birth :
Enugu State, Nigeria
Occupation :
Actor, Commedian
Active since :
1998 till present
Early Life & Education
Mr Ibu was born in Nkanu West Local Government Area, Enugu State, Nigeria. Following the death of his father in 1974, Okafor relocated to Sapele to live with his brother after finishing elementary school. He worked menial jobs in Sapele to pay for his education and maintain his family. He then worked as a barber, dabbled in photography, and interned at a furniture manufacturer. He got accepted onto Yola College of Education after secondary school but dropped out due to financial concerns. As soon as he could afford it, he enrolled in the Institute of Management and Technology (IMT).
Career
John Okafor joined the Nigerian movie industry, popularly known as Nollywood, in 1998. But movie directors and producers back then did not recognize his talent for acting. However, a few months later, John Okafor started appearing in movies and television reality shows. He was given minor and supporting roles to act in, and he was able to deliver his roles very well. According to him, he had to travel all the way from Enugu to Surulere in Lagos to attend movie auditions, and many times he was rejected and denied movie roles because he was not as handsome as other guys on the audition grounds, and most directors prefer to cast handsome guys in their movies.
In 2004, John Okafor came to fame after starring in the Nollywood blockbuster comic film "Mr. Ibu," earning him the nickname Mr. Ibu. He co-starred in the film with Osita Iheme, better known as Pawpaw, and played a humorous father who teamed up with his equally amusing son (Osita Iheme) to make a livelihood. The film was extremely funny and was widely recognized as Nigeria's best comedy film. His performance in the film (Mr. Ibu) got him the Africa Movie Academy Award for Best Comic Actor in Nigeria in 2005.
Movies Series & Awards
Mr. Ibu, Police Recruit, 9 Wives, Ibu in Prison, Keziah, Mr Ibu in London, Soldier Ant, and a number of other Nollywood films have featured John Okafor. He is highly funny and is widely considered Nigeria's best and funniest comic actor. His comedic acting is frequently marked by bumbling, amusing ineptitude, and a striking separation from reality. Many ranking media on the internet have named John Okafor as one of Nigeria's wealthiest actors. His incredible acting ability has drawn the attention of many producers and filmmakers in Nigeria, who seek him out anytime they have a comedy film project. He is Nigeria's top comedy actor.
In the course of his acting career, John Okafor has received numerous prizes and honors. In 2008, he won the Africa Movie Academy Award for Best Actor in a Leading Role. He was named Best Comic Actor in Nigeria at the Africa Movie Academy Awards in 2009. He was named Best Actor in a Comedy at the Africa Magic Viewers Choice Awards in 2010. In 2011, he was named a Member of the Order of the Federal Republic (MFR), the highest honor and distinction given to a celebrity who has made significant contributions to the country's economic progress.
Personal Life
Poison
Mr. Ibu went through a near-death experience after being poisoned by his employee, whom he claims were hired by his relatives to kill him. He made this known as the reason why his stomach got so huge he couldn't see his legs, He ascribed his survival to God. He was put on medication to aid with the swelling in his stomach, according to the Nollywood actor.
Marital Life
John Okafor is happily married with two gorgeous children.
Net worth
Mr Ibu is one of Nigeria's richest and most influential comic actors, with an estimated net worth of over $4.5 million.