Amanda Dee, popularly known as Nyomi Banxxx, was born on October 14, 1972. She is a renowned figure in the adult entertainment industry and a multifaceted talent. Her journey from a military career to becoming a prominent adult film actress and director is a testament to her versatility and determination.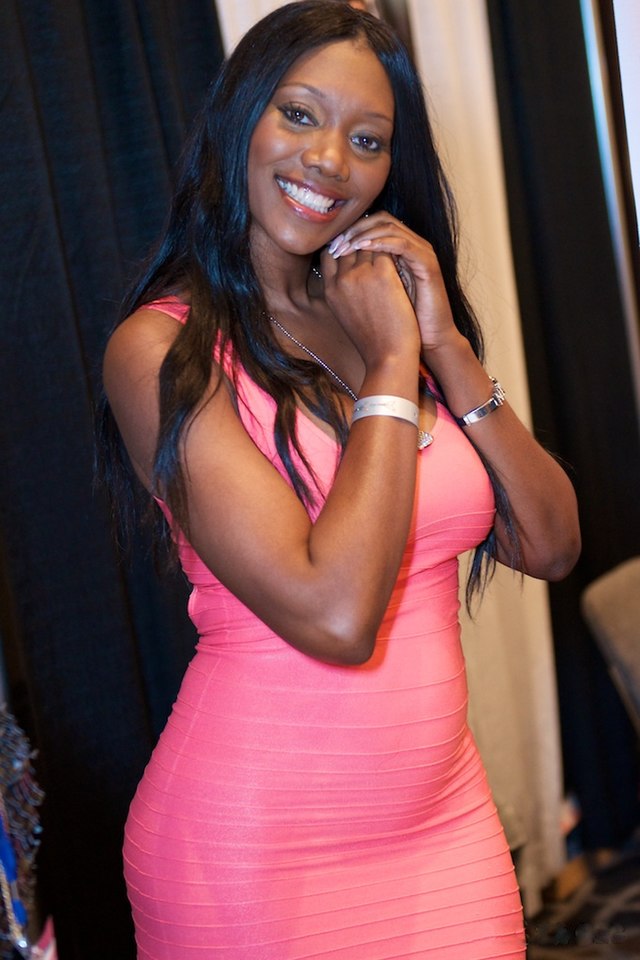 Nyomi Banxxx Biography
| | |
| --- | --- |
| Full Name | Amanda Dee |
| Nickname | Nyomi Banxxx |
| Date of Birth | October 14, 1972 |
| Place of Birth | Chicago, Illinois |
| Occupation | Model | Actress |
| Net Worth | $6 million |
Early Life
Nyomi Banxxx was born on October 14, 1972, in Chicago, Illinois. Nyomi had a unique upbringing. She joined the U.S. Navy, serving for seven years before venturing into the entertainment industry. Her military background instilled discipline and resilience that she would later apply to her career.
Career
In 2006, Nyomi Banxxx made her debut in the adult film industry, commencing a fantastic career that would see her gain notoriety in the sector. Her debut was welcomed with an immediate appreciation for her performances, which paved the way for her to establish herself as a notable figure in the adult entertainment industry.
She rose to fame as Nyomi Banxxx not just for her seductive performances but also for her uncompromising commitment to class and sophistication in the world of adult entertainment. Her name became a byword for a level of refinement and class that was a little unusual in business.
Nyomi Banxxx, however, wasn't willing to just stand in front of the camera. She made the decision to take on roles in the background in order to broaden her horizons and diversify her profession. She dabbled in directing, producing, and writing, displaying her range of skills and dedication to growing her influence in the adult film industry. Her performance in these roles helped her develop into a well-rounded and powerful force in the industry.
The impact of Nyomi Banxxx went beyond the boundaries of adult entertainment. She started speaking up for diversity and representation in the field and tackling significant racial and gender concerns.
In 2011 and 2012, Nyomi Banxx and Alexander DeVoe co-hosted the Urban X Awards. And in 2013, she even served as the host of her own Chocolate Radio radio show on Sirius XM. She founded her successful record company, FBC Records, as a result of her entrepreneurial attitude.
Personal Life
Nyomi Banxxx maintains a private personal life, focusing on her career and advocacy work. Her dedication to breaking barriers and promoting inclusivity remains a central part of her identity.
Philanthropy
Throughout her career, Nyomi Banxxx has been involved in philanthropic endeavors, supporting causes related to education, healthcare, and social justice. She uses her platform to raise awareness about important issues.
Nyomi's dedication to education and women's empowerment was demonstrated by the resources and support she gave to young performers hoping to make it big in the adult entertainment sector. She was aware of how crucial mentoring and assistance were for newcomers, and she actively supported the growth and development of talents.
Net Worth
The estimated net worth of Nyomi Banxxx is $6 million. Throughout her career, she earned money in a variety of ways, with her adult film parts and independent cinema roles contributing significantly to her wealth.