Olajide AbdulAzeez Adediran, who is popularly known as Jandor, is a renowned Nigerian journalist, entrepreneur, and politician. He served as the leader of the Lagos4Lagos Movement, a group under the All Progressive Congress (APC), but later decamped to the Peoples Democratic Party (PDP). In 2022, Jandor was declared as the Governorship candidate for the 2023 Lagos State gubernatorial election, under the Peoples Democratic Party, alongside popular Nigerian actress, Funke Akindele who would be his running mate.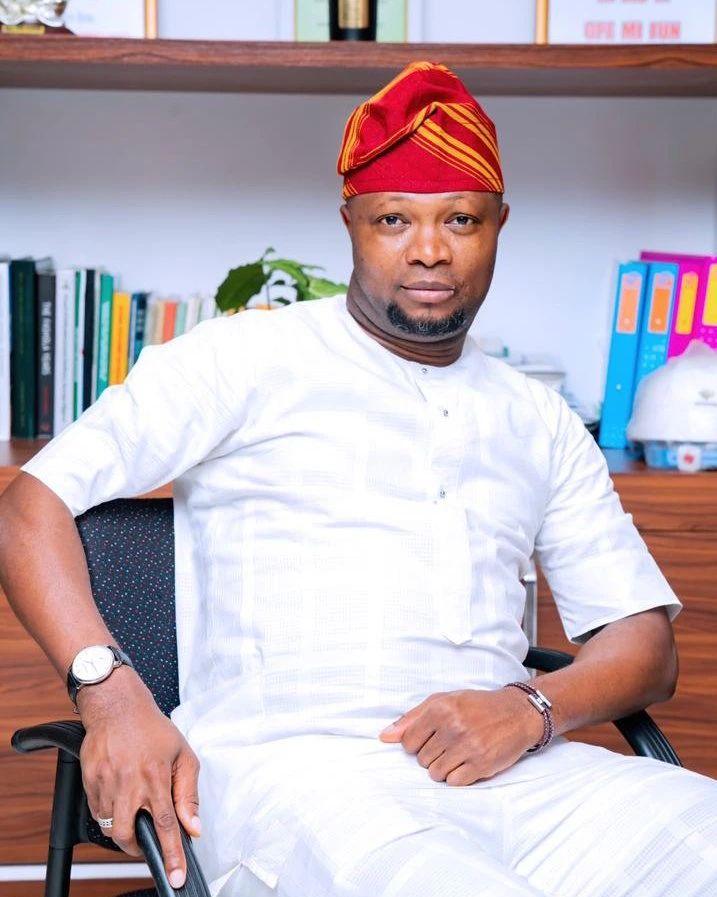 Olajide Adediran (Jandor) Biography
Full Name :
Olajide AbdulAzeez Adediran
Date of Birth :
November 27, 1977
Place of Birth :
Lagos State, Nigeria
Occupation :
Journalist | Entrepreneur | Politician
Spouse :
Mrs Maryam Olajide Adediran (Wife)
Children :
Fareedah Adediran
Fadhilulah Adediran
Social Media Handle :
Instagram: officialjandor
Early Life & Education
Jandor was born on the 25th of November, 1977, in Mushin, Lagos State, which falls in the South Western part of the country. His father is a Muslim, while his mother is a Christian. He is the 5th child out of 7 siblings that he has. He hails from Aworiland in Ojo Local Government, in Lagos State.
Jandor had both his primary school and secondary school education in Lagos. He went further to The Polytechnic Ibadan. He also attended Universities such as Modul University, Vienna; the Prestigious Howard University School of Business, Washington DC, USA; and Oxford University, Oxford, United Kingdom, where he completed his other educational background.
Career
He developed himself initially as a skilled journalist with over two decades of activities encompassing business, entertainment, and politics before finding a job in communications consultancy. He is a participant in a number of professional associations, including the Broadcasting Organization of Nigeria, the Nigerian Institute of Public Relations, and the Nigerian Union of Journalists. Jandor currently oversees Core Media Services Ltd., a full-service media company that engages in advertising and media consultancy, as well as Datanet Project Services, a company that specializes in oil installations, procurement, and construction.
Jandor owns Core-Bet, a casino and sports betting company. He also owns CoreTvNews, a 24-hour national digital terrestrial network on Channel 748. He is also the head of the Jandor Foundation, a non-profit organization in Lagos State that was founded to help the poor. Jandor has won numerous awards for his career, including Nigeria at 50 Young Achievers Award in 2010.
Political Career
There is no precise record of when Jandor started his political career. Still, he was recognized in Lagos politics when he served as the lead convener of the Lagos4Lagos movement, a faction of the state's All Progressive Congress (APC) that eventually defected to the Peoples Democratic Party (PDP).
Lagos PDP Gubernatorial candidate
In 2022, during the preparation for the Lagos 2023 gubernatorial election, the Peoples Democratic Party declared Jandor as her governorship candidate. Prior to this announcement, about six people, which include Olajide Adediran, Adedeji Doherty, Rhodes Gbadebo, Ade Dosunmu, David Kolawole, Otunba Jimi Karmal, and David Vaughan, showed interest in being the party's governorship candidate, four of which later stepped down for him.
The rest went for a primary election and Jandor was announced the winner by the party electoral committee chairman, Emmanuel Ogidi. Jandor has 679 votes, while his opponent, David Vaughan has 20 votes. The Lagos PDP unveiled well-known Nollywood actress Funke Akindele as Jandor's running partner on July 6, 2022.
Personal Life
Jandor is happily married to Mrs. Maryam Olajide Adediran. The couple is blessed with two children; Fareedah Oluwamayokun Amoke and Fadhilulah Oluwamurewa.
Influence & Impact
Jandor is a philanthropist who has impacted positively in many people's lives, most especially the less privileged. He established the Jandor Foundation, a nonprofit with the mission of uplifting the underprivileged, particularly in Lagos. The foundation has over 2,000 volunteers, 10,000 lives have been changed, and 1,800 projects have been commissioned. It is present in all 57 LGAs and LCDAs in Lagos.
Net Worth
According to different sources online, Jandor's net worth is estimated at around $10 million. Although, no verified sources have confirmed his precise net worth.
Social Media Handles
You can follow Jandor through the following social media handles.
Instagram: officialjandor