Oludotun Baiyewu Jacobs is a Nigerian actor and film executive better known by his stage name Olu Jacobs. He has acted in a number of foreign and British television series. One of the greatest and most well-known African actors of his generation, Olu Jacobs has received a lot of praise. He is generally regarded as a cultural icon and, together with Pete Edochie, is acknowledged by many media outlets, cinema analysts, reviewers, and other performers as one of the most influential African actors of all time.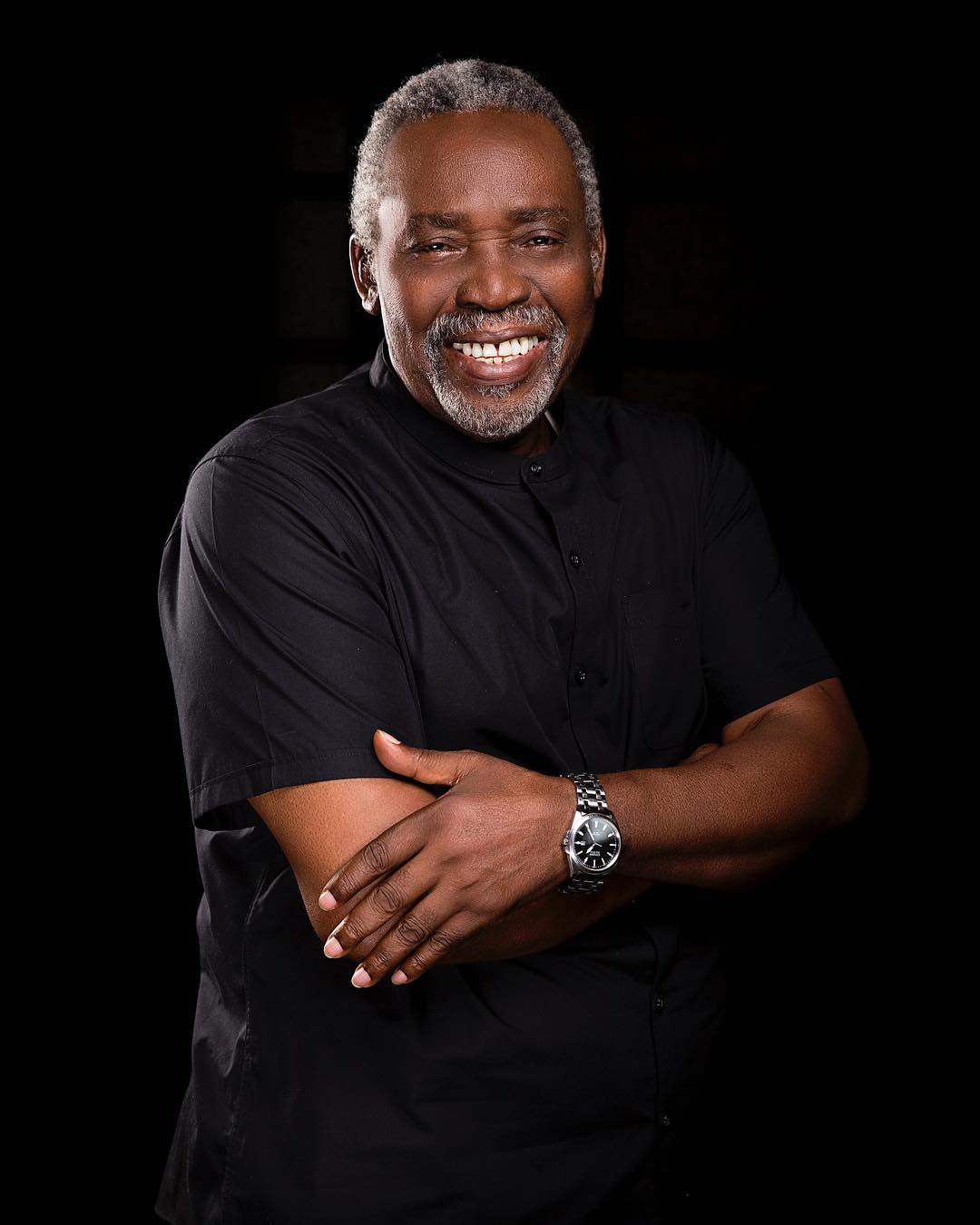 Olu Jacobs Biography
Full Name :
Oludotun Baiyewu Jacobs
Date of Birth :
11 July 1942
Place of Birth :
Ogun State, Nigeria
Occupation :
Actor | Producer
Active Since :
1971 – present
Social Media Handle :
Instagram: _olujacobs
Early Life & Education
Oludotun Baiyewu Jacobs was born on the 11th of July, 1942, to Egba Alake-born parents. He spent his early years in Kano where he went to Holy Trinity School and participated in the debating and theatre groups. When he went to one of Chief Hubert Ogunde's yearly concert parties at the Colonial Hotel in Kano, he was encouraged to try acting. Then, after getting a visa, he set off for England to pursue acting. Jacobs continued his studies in England at The Royal Academy of Dramatic Arts in London.
Career
In the 1970s, Olu Jacobs started his acting career when he made an appearance in a number of British television programs, including The Goodies, Till Death Us Do Part, Barlow at Large, The Venturers, Angels, 1990, The Tomorrow People, and The Professionals. He appeared in Sir Tom Stoppard's play Night and Day in 1978 as President Mageeba in Michael Codron's production.
Jacobs made appearances in numerous foreign films during the 1980s, including The Dogs of War by John Irvin, Pirates by Roman Polanski, and Baby: Secret of the Lost Legend, a family adventure movie. He appeared as a cast member in The Witches and the Grinnygog on TVS. Olu Jacobs has distinguished himself in Nollywood as a godfather. He laid the foundation for many upcoming actors and actresses to succeed. As "one of Nollywood's finest actors, best role interpreter, and best word manipulator".
In Nigeria's Nollywood movie industry, Jacobs has established himself. He is regarded as a link between the old and new generations of actors due to his more than 40 years of acting experience. Jacobs has since appeared in more than 120 Nollywood movies. He is regarded as one of the best Nollywood actors from Nigeria.
Personal Life
Joke Silva, a seasoned actress, is Olu Jacobs' wife. The couple established and run the Lufodo Group, a media company that includes the Lufodo Academy of Performing Arts, film production, and distribution assets. The couple is blessed with children.
Controversy
Olu Jacob attended Afriff in November 2021 and received the Lifetime Achievement Award there, despite the rumor that he passed away in 2021. Later, in an interview with Chude Jideonwo, his wife Joke Silva made known that he was suffering from dementia with a Lewy body.
Filmography
Year Film
2017 The Royal Hibiscus Hotel
2015 Oloibiri
2014 Dry
2013 Potomanto
2012 Adesuwa
1986 Pirates
1985 Baby: Secret of the Lost Legend
1980 The Dogs of War
1979 Ashanti
Television Shows
Year Program
1990 The Third Eye
1984 Play for Today
1983 The Witches and the Grinnygog
1983 Rumpole of the Bailey
1982 Squadron
1979 The Professionals
1978 1990
1976 Angels
1975 The Venturers
1975 The Tomorrow People
1975 Barlow at Large
1974 Till Death Us Do Part
1971 The Goodies
Stage Plays
Year Show
1978 Night and Day
1977 Julius Caesar
1977 Old Movies
1976 Bar Beach Prelude and Transistor Radio
1976 A Kind of Marriage
1974 Black Mans Country
1972 Richard's Cork Leg
1971 Murderous Angels
Awards & Nominations
| | | | |
| --- | --- | --- | --- |
| Year | Prize | Event | Result |
| 2016 | Lifetime Achievement Awards | Africa Movie Academy Awards (AMAA) | Won |
| 2013 | Merit Award for outstanding achievements in acting | Africa Magic Viewers Choice Awards (AMVCA) | Won |
| 2007 | Best Actor in a Leading Role | African Movie Academy Award | Won |
Net Worth
Olu Jacob has an estimated net worth of $3.5 million.
Social Media Handle
Despite being one of the eldest actors in the Nigerian movie industry, Olu Jacobs is still very active on social media platforms, most especially on Instagram where he has over 131,000 followers. You can follow him on his Instagram handle below.
Instagram: _olujacobs