The full name of Oyinkkanade is Oyinkasade Dare Akande. He is a talented Nigerian singer, songwriter, and entertainer. He has performed alongside prominent Nigerian rapper, Olamide.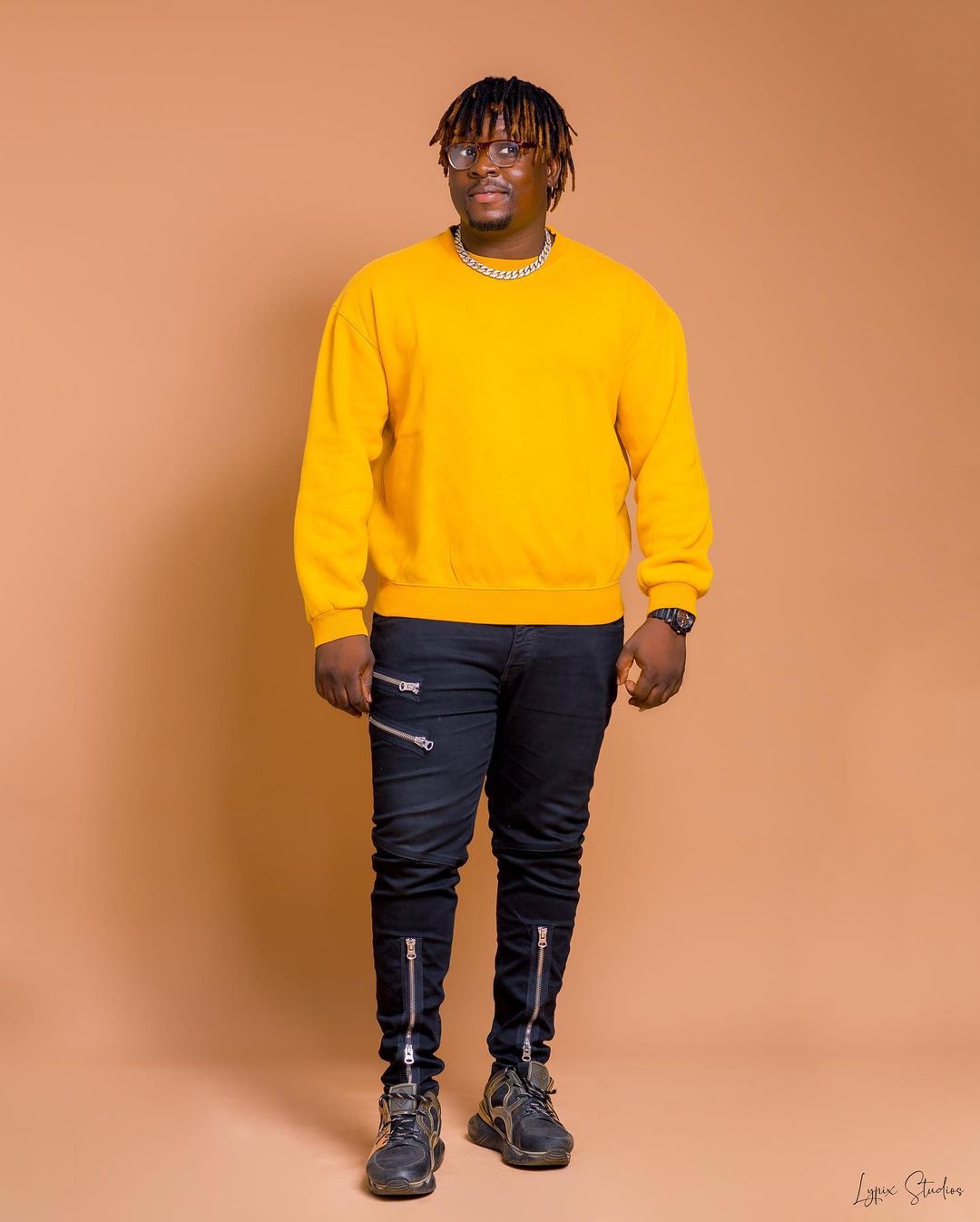 Oyinkanade Biography
Full Name :
Oyinkasade Dare Akande
Highest Qualification :
B.Sc Political Science
Social Media Handle :
Instagram: @iamoyinkanade
Early Life
Oyinkanade was born on the 13th of January, 1988, in Ibadan, Oyo State, to the family of Mr. Shola Akande and Deaconess Ibidunni Akande. He had his primary school education in Olabisi Nursery/Primary School in Ibadan. Oyinkanade went further to Methodist Grammar school, Bodija, Ibadan for his secondary school education. He is presently studying Political Science at the University of Abuja.
Career
Oyinkanade started his music career as a chorister in a Baptist Church in Ibadan. He learned how to play the acoustic guitar and was a member of the singing ensemble Bridgez. In 2012, he went to the MTN Project Fame season 5 audition where he demonstrated his exceptional singing and stage presence abilities after realizing he could accomplish more.
He came in fourth place overall and is well recognized for his amazing performance during the MTN Project Fame West Africa Season 5 competition. Oyinkande not only piqued everyone's interest but also the interest of his new boss, Tee-Y Mix, a judge on the competition who later signed him to his record label, Vivace Records. He was the first male artist to sign with the label.
Oyinkanade released his first song, "Adura," in 2012, while Tee-Y Mix produced it. He sings in both Yoruba and English. In 2014 and 2015, Oyinkanade released hit songs including "Adura" and "Oyin," as well as a remix of "Adura" in collaboration with a prominent Nigerian rapper, Olamide. On his song "Ati So Rire" which was released in 2016, he also collaborated with Wasila, Soundcity Vj, and rapper VJ Adams, to name a few.
After signing a contract with Vivace Records, he released Adebanke, Jekanmo in 2017. After releasing the single on January 1, 2018, Oyinkanade released more songs like Ayo (My Prayer), Japa, and his most recent treleased Sweetim, which was released on October 20, 2018, to help him retain his fame in the music industry.
Discography
2022: I'm in Love
2022: Aye Ole X Vector
2021: Money Talk
2021: Konga
2020: Sound
2020: Selemi
2020: Ogbenutan
2020: Moremi
2020: Lukusa
2020: Covid-19 Song of Hope
2020: Blessings
2020: Arrange Your Body
2019: Tacha
2019: Kasa Vibe
2019: Dahun
2019: Ayò
2019: Anyhow
2018: Sweetim
2017: Oluwa
2017: Adebanke
2015: Oyin
2014: Adura
Net Worth
The talented Nigerian singer, Oyinkanade is currently estimated to be around net worth of $50,000. His sources of income come from his experience in the music industry.
Social Media Handle
Oyinkande is active on social media, most especially on Instagram, where he has over 40,000 followers. You can follow him on Instagram through the following handle.
Instagram: @iamoyinkanade