Praise Mary Ella Simmons was born on April 18, 2005. In the American celebrity world, she is a renowned young celebrity. She rose to fame as the youngest child and the only daughter of the renowned and now-deceased American rapper Earl Simmons, better known by his stage name, DMX and Tashera.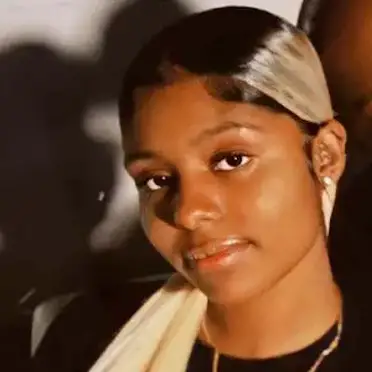 Praise Mary Ella Biography
Full Name

Praise Mary Ella Simmons

Date of Birth

18 April 2005

Place of Birth

Texas, United States

Occupation

Celebrity Kid

Parents

DMX (Father)

Tashera Simmons (Mother)

Siblings

Xavier, Tacoma, and Sean

Net Worth

$15,000
Early Life
Praise Mary Ella was born on April 18, 2005, in Texas, USA, into the family of the late American rapper Earl Simmons, popularly known as DMX. The name of her mother is Tashera, who is an actress. The marriage of Praise Mary Ella Simmons' parents, which took place in 1999, lasted just 11 years. Ella was just five years old when they divorced in 2010. Ella's father, DMX, died on April 9, 2021. Mary Ella resides in New York, USA, with her mother. Praise Mary Ella has three biological siblings, Xavier, Tacoma, and Sean. She also has 11 other step-siblings.
Career
Praise Mary is still in the early stages of her life. She recently completed her high school education. Consequently, her career path and personal achievements are yet to fully unfold. However, Praise Mary has garnered attention and found herself in the limelight due to her lineage, particularly as the daughter of the renowned rapper and actor, DMX.
DMX, whose real name was Earl Simmons, was a prominent figure in the world of hip-hop and entertainment. He embarked on his music career in the early 1990s, leaving an indelible mark on the industry with his debut album, "It's Dark and Hell Is Hot," which was released in 1998. This album not only marked the beginning of his musical journey but also solidified his reputation as a trailblazing artist in the hip-hop scene.
Aside from his music career, DMX extended his talents to the world of acting. He appeared in several television shows and movies, showcasing his versatility as an artist. Some notable projects in which he participated include "Fast and Fierce: Death Race," "Fresh Off the Boat," "The Bleeding," and many more. At the time of his untimely passing, DMX had an impressive 58 acting credits to his name, highlighting his commitment to his craft and his enduring impact in the entertainment industry.
Praise Mary undoubtedly inherits a rich legacy from her father. The influence and inspiration drawn from DMX's remarkable career and artistic contributions will undoubtedly play a significant role in shaping Praise's own path, should she choose to follow in her father's footsteps or carve her own unique niche in the world of music and entertainment. As she continues to grow and explore her passions, time will reveal the extent of her talents and the unique contributions she may bring to the world.
Personal Life
As of the available public information, Praise Mary Ella Simmons' romantic history remains undisclosed. Based on interviews and public statements, it appears that she is currently. Her primary focus has been on her education, and she has openly expressed that she hasn't had much time for romance.
Mary Ella has faced significant personal challenges, notably the loss of her father, DMX, on April 9, 2021. Her father's passing was a tragic event, as he succumbed to an acute heart attack resulting from a drug overdose. This loss undoubtedly had a profound impact on her life, and she may have chosen to prioritize other aspects of her life, such as education and personal growth, during this period.
As of the latest available information, Praise Mary Ella Simmons is not married and does not have any children. It's important to respect her privacy and the choices she makes in her personal life, allowing her the space to navigate her own journey and make decisions that are best for her.
Net Worth
There has not been any official declaration of net worth in any published Praise Mary Ella biography. Although there are unofficial rumors that her net worth is around $15,000.