Saidi Balogun is a very popular veteran Nigerian actor, filmmaker, director, and producer. He is prominent in Nollywood movies, most especially the Yoruba films industry.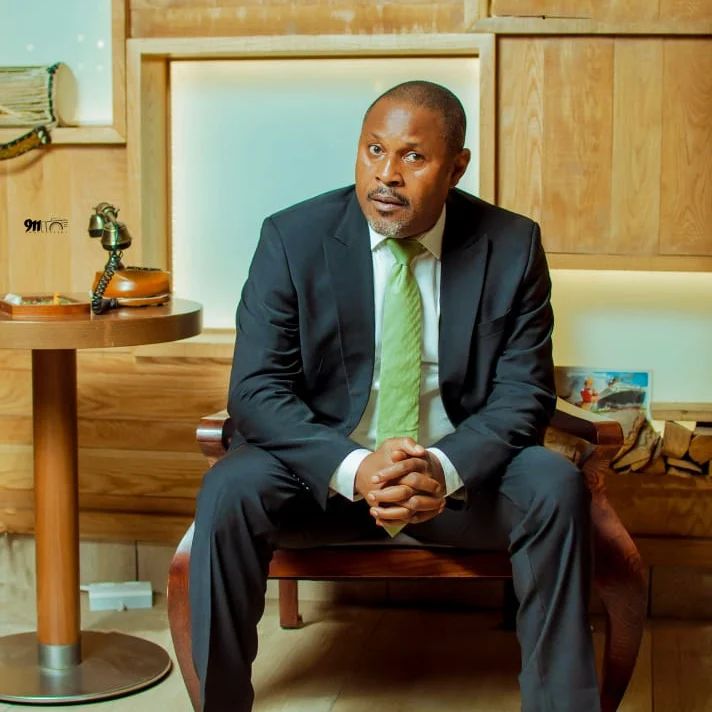 Saidi Balogun Biography
Full Name

Saidi Balogun

Date of Birth

February 5, 1967

Place of Birth

Enugu State, Nigeria

Occupation

Actor

Spouse

Funke Tayo Sofowora

Children

Khalid Balogun
Haliyat Balogun
Jamal Balogun
Zinat Balogun

Net Worth

$400,000

Social Media Handles

Instagram: @saidibalogun
Twitter: @saidibalogun
Early Life & Education
Saidi Balogun was born on the 5th of February 1967 in Enugu State. He hails from Oyo State, which falls in the South Western part of Nigeria. Shortly after his birth, he went back to Oyo State, where he had both his primary and secondary school education. After writing WAEC, he went further to Kwara State Polytechnic for his Higher Institution education.
Career
Saidi Balogun joined the Nollywood industry in 1978 when he officially started his professional career as an actor. He made his debut role in the NTA Television program titled "Youth Today." In 1989, he acted in his first film, titled "City Girl." Since then, he has starred in several movies, which include Third Party, Ofin Mose, Family on Fire, The Seed, Aimo, Ijaya, and so on.
His success in the Yoruba movie industry has made him a household figure as a passionate and diligent actor. In 2012, he was nominated for the Nollywood Movie Award for Best Lead Actor in an Indigenous Language and also for the 2017 Yoruba Movie Personality of the Year (Male) at the City People Movie Award.
Personal Life
On the 7th of September, 2000, Saidi Balogun got married to popular Nigerian actress Fathia Balogun at Ikorodu Marriage Registry, Lagos. The couple had two children together before they later divorced after 14 years of relationship. The cause of their separation is not made public. The names of their children are Khalid Balogun and Aliyah Balogun. Saheed Balogun is currently engaged to Funke Tayo Sofowora, a first cousin of the Lagos king Oba Elegusi. For the past five years. The names of Saheed Balogun's other children are Jamal Balogun and Zinat Balogun.
Selected Movies
Aimo
Aje Oja
Aye Keji
Banana Island Ghost
Club
Don't Get Mad Get Event
Emuke
Eti Keta
Family on Fire
Gbogbo Ere
Idajo
Ijaya
Light in the Dark
Modupe Temi
Ofin Mose
Omo Emi
Outkast
Rogbodiyan
Shadow Parties
The Herbert Macaulay Affair
The Lost Heir
The seed
The Therapist
Third Party
Awards and Nominations
Best Lead Actor in an Indigenous Language at the Nollywood Movie Award in 2012
He won the City People Movie Special Recognition Award for his film-making.
Yoruba Movie Personality of the Year (Male) at the City People Movie Award in 2017
Net Worth
According to different sources online, Saidi Balogun's net worth is estimated at around $400,000.
Social Media Handles
Saidi Balogun has active social media platforms. He has almost 8,000 followers on Instagram, while on Twitter, he has over 39,000 followers. You can follow him through the following social media handles
Instagram: @saidibalogun
Twitter: @saidibalogun