Emmanuel Andrews Samini (Born December 22, 1981) also known as Samini. His Former stages name is (Batman Samini). He is an Actor, Raga, Rapper, entrepreneur, Reggae, performer, recording artist, and songwriter that stands as one of the most outstanding musicians of the past decade. in 2021, he was nominated for Reggae Dance-hall Song of The Year at the Ghana music awards.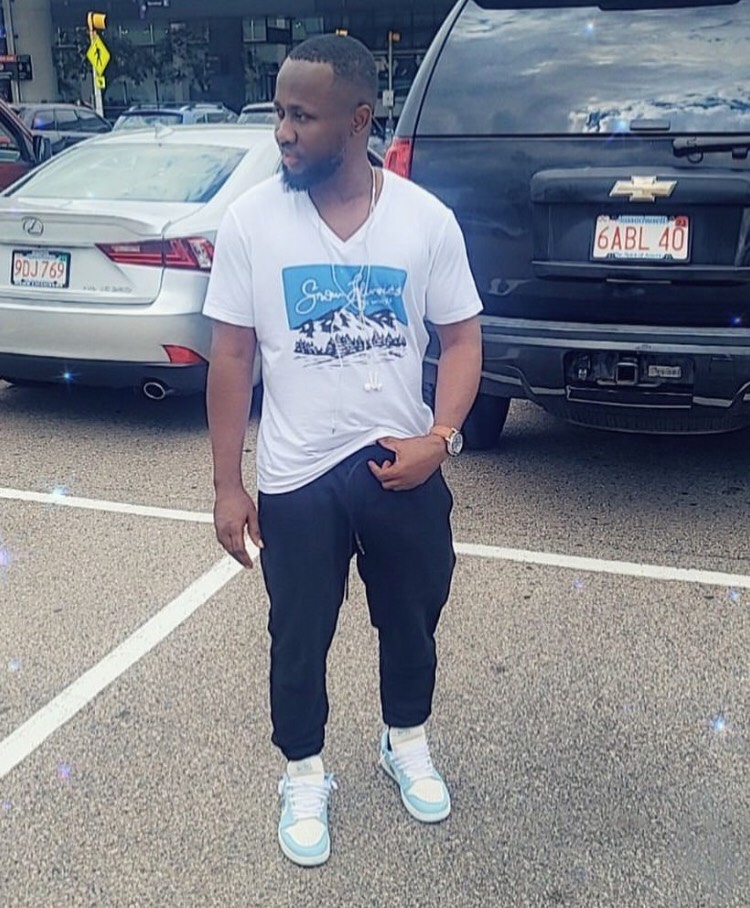 Samini Biography
Full Name :
Emmanuel Andrews Samini
Date of Birth :
22 December 1981
Place of Birth :
Wa, Ghana
Occupation (s) :
Rapper, Singer, Actor, Entrepreneur
Genres :
Dance hall, Raggae, Hip life
Active Year :
1999 – Present
Label :
High Grade Family
Social Media Handles :
Instagram @samini_dagaati
Twitter @samini_dagaati
Early Life And Education
Samini was born on December 22, 1981. Samini hailed from Wa in the upper Western Region of Ghana. His father's name is G.A. Samini, while his mother's name is Theresa Nusala. He had his primary school education at Holy Family Basic School and then continued his secondary school education at St. Margaret Mary Secondary School.
Career
Samini started to build his career when he started being a part of the melodious church choir at the age of 14. He was very excited back then in the church. Samini started professionally in 1999 after a collaboration with another musician.
His breakthrough began when he released his first single in 2004 titled "Linda". The hit single gained massive airplay and attention and stayed on Ghana's number-one chart for a very long time.
He released his debut studio album, Dankwasere, in 2004; it topped the local music charts for weeks and won two awards at the Ghana Music Awards.
In 2006, he received international recognition when he won the "Best African Act" at the MOBO Awards. He rebranded on December 22nd, 2006, which is his birthday, and he officially changed his name to Samini from (Batman Samini). He shared the same stages with the likes of Jay Z, Akon, Kevin Little, Damian and Pliers, Chaka Demus, and many more. He launched his 7th studio album on December 22, 2018, titled "Untamed," which won him Reggaeville 2018, and album of the year.
He has made an appearance in the movie titled "Pool Party," which was produced by Raj. However, when it comes to the big screen, Samini is not completely clueless. also featured in a movie titled "Fresh Trouble," which was later turned into a television series.
He hosted an annual event, SaminiFest, which comes up every December, and the event has been successful and consistent in all three editions.
Personal Life
Samini was engaged to Christain Aboagye Mensha, who is based in Canada, and they had a daughter, Toyila Samini. He got married to another woman in February 2011 whose name is Mercy Geker the mother of his daughter and their daughter's name is Yelisun Samini.
In an interview, Shatte Wale stated that he snatched and collected Samini's girlfriend, which is why he went ahead to drop "Mgye Wo Girl," and it doesn't end there. Samini released a track directed directly at Shatta Wale and his wife, and he accused him of having a big mouth and renting his wife to men that have money.
Discography
Studio albums
Dankwasere (2004)
Samini (2007)
Dagaati (2008)
C.E.O (2010)
Next Page (2013)
Breaking News (2015)
Untamed (2018)
Singles
Odo
Obra
Linda
My own
New Style
Music
My Baby
Mummy
Boom Draw
Iskoki
Craving
Still Have it
One Shot
shot Pointed
Ragga Dada
Hallelujah
Kariya
Egwee
Highgrade
celebrate
Sweet Mistakes
New Styles
Pictures
Where my baby day
Rainbow
Award
| Years | Award | Category | Result |
| --- | --- | --- | --- |
| 2005 | Ghana Music Awards | Artiste of the Year | Won |
| | Ghana Music Awards | HipLife Artist of the Year | Won |
| 2006 | MOBO Awards | Best African Act | Won |
| 2007 | Ghana Music Awards | African Magic Artiste of the Year | Won |
| | Ghana Music Awards | Pop Song of the Year | Won |
| | Ghana Music Awards | Record Song of the Year | Won |
| 2009 | MTV Africa Music Awards | Best Performer | Won |
| 2010 | The Headies | Best African Act | Won |
| 2011 | Channel O Music Video Awards | Most Gifted Reggae Dancehall Video Artist | Won |
| | Ghana Music Awards | Album of the Year | Won |
| 2013 | Bass Awards | Kwame Nkrumah Award (Artiste of the Year) | Won |
| | Bass Awards | Best Performer(Reggae/Dancehall) | Won |
| | Bass Awards | Best Dancehall Artiste | Won |
| 2021 | Ghana Music Awards | Reggae Dance-hall Song of The Year | Nominated |
| | | | |
Nomination
2006 MTV Europe Music Awards 2006 – Best African Act
2008 MTV Africa Music Awards – Best Performer
Black Canadian Awards 2014– Best International Act
Ghana Music Awards 2014– Artist of the Year
Ghana Music Awards 2014– Reggae Dance hall Song (scatter bad mind)
Ghana Music Awards 2011– Artist of the Year
Ghana Music Awards 2011 – Afro Pop Song of the Year
Ghana Music Awards 2011– Album of the Year
Ghana Music Awards 2012– Reggae Song of the Year
IRWM Awards- Best African Entertainer
Bass Awards 2013– Most Popular Dance hall Song
Bass Awards 2013– Best Collaboration (Time Bomb ft wiz kid)
Bass Awards 2013– Best Dance hall Music Video
MOAMA Awards 2010– Best African album
Ghana DJ Awards- Song of the Year 2010
Ghana Music Awards UK 2018 – Reggae/Dance hall song of the year
Ghana music awards UK 2019-Special recognition award
Ghana Music Awards 2020-Reggae/Dance hall artist of the year
Ghana Music Awards 2021- Reggae/Dance hall song of the year
Net Worth
Samini has become very popular and successful with his businesses and his net worth was estimated at $1.5 million
Social Media Handle
Instagram @samini_dagaati
Twitter @samini_dagaati