Sarah Hassan (Born 5 September 1988 ) is a multiple award-winning Kenya actress, model, and former TV host who has featured in different kinds of films and television series. She is well recognized for her role in Citizen Tv series such as Tahidi High, The Wedding Show, and Zara. She has won several awards including Best Actress in the 2020 Kalasha Awards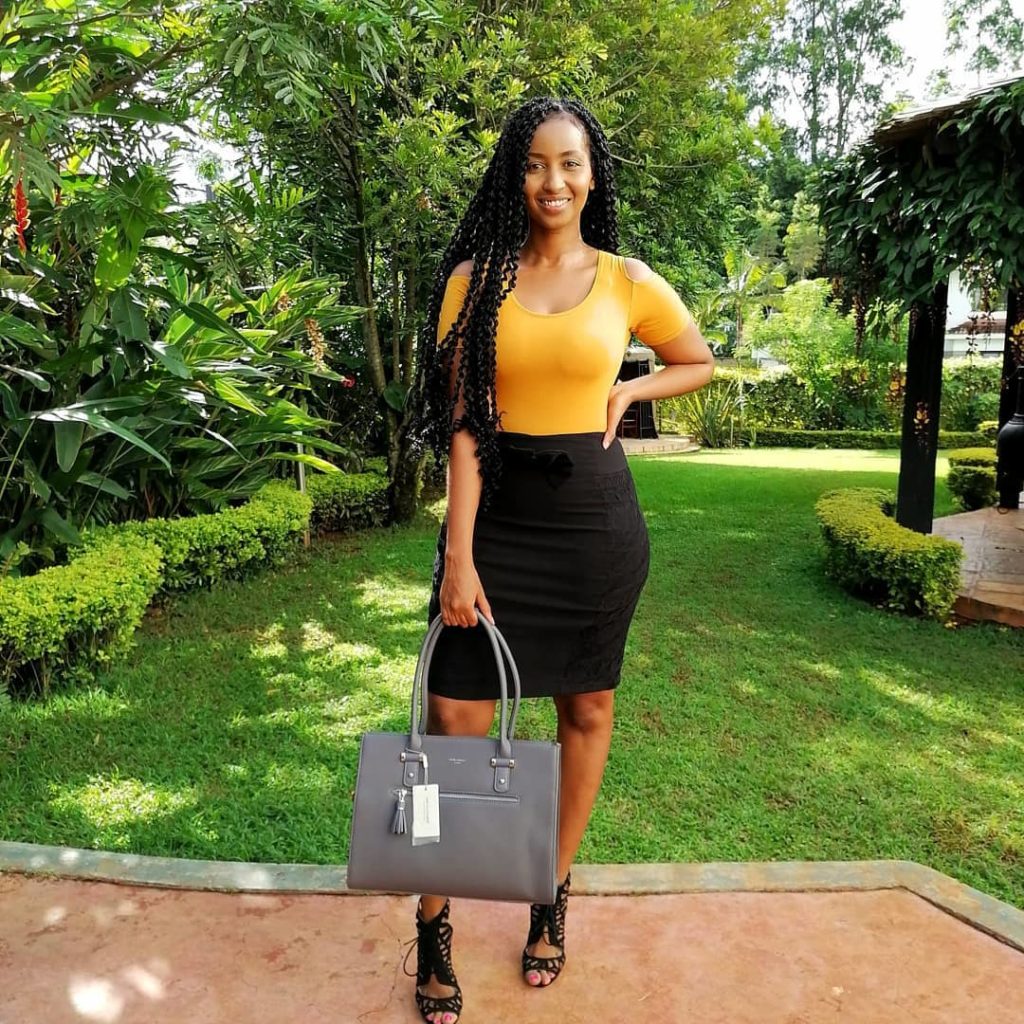 Sarah Hassan Biography
Date of Birth :
08 September, 1988
Place of Birth :
Mombasa, Kenya
Occupation (s) :
Actress | Tv Host | Model | Film Producer
Social Media Handles :
Instagram: @hassansarah
Twitter @sn_hassan
Early Life & Education
Sarah Hassan was born on September 5, 1988, in Mombasa, Kenya where she also grew up. She was the only child of her parents, Lucian (mother) and Hassan (father). Sarah attended Machakos Girls High School where she graduated with her O'level result before proceeding to Jomo Kenyatta University of Agriculture and Technology where she studied Actuarial Science and graduated with a Bachelor's degree of Science in Actuarial Science
In January 2016, she moved to Los Angeles, California in the USA to study more about filming for 2years and a half. Before traveling to the USA, Sarah Hassan already started acting. The actress enrolled at the prestigious New York Film Academy in 2016. This gained her both exposure and experience to be an actor.
Career
Sarah Hassan is a talented actress who started acting at a young age. She began acting when she was 5 years old and she appeared in major roles in several TV series and movies.
In 2009, Sarah becomes a professional actress with a role in the Kenya high-school drama series "Tahidi High" as "Tanya" and brings her into the limelight in the Kenyan movie industry. The role earned her award for Best Actress at the CHAT Awards twice in 2010 and 2011.
In 2010, she featured co-featured Wunmi Mosaku in a British historical drama called "I am a slave".
She has featured in several movies and series, including Demigods, Saints, Changes, Sakata, House of Lungula, Jane and Abel, Live or Die, Now that you're here, and How to Find a Husband.
Sarah Hassan became a host in a reality show aired on Maisha Max also in 2013, She replaced Noni Gathoni as the host of "The Wedding Show" that aired on Citizen TV where she spent one year plus before she left in December 2014.
In January 2016, Sarah moved to Los Angeles, California in the USA. She enrolled at New York Film Academy where she spent two years, studying and gaining more experience in filming and acting generally. she produced and co-directed a short film "The Company You Keep".
She produced and starred in the television film "Plan B" a romantic comedy film in 2019 alongside Catherine Kamau Karanja and Nigerian actor Daniel Etim Effiong who are the major actors. The film was released on 14 February 2019 and two weeks after its release, it gained over one million views on Youtube and is currently 5 million plus.
In 2020, Sarah served as lead producer for the Kenyan Thriller '40 Sticks' which premiered on Netflix, showing in Africa, US, UK, Canada, New Zealand, and Australia. and earned her 8 awards at the Kalasha Awards including Best Film
Sarah was the most googled actor in Kenya in 2013 and was ranked in the top 100 most influential young Kenyans in 2016 and 2021.
She also played the role of detective in the first Kenyan Showmax original 2021 film titled "Crime And Justice" which is a co-production between Showmax and Canal+. She is the founder of Alfajiri Productions, a film production company.
Fashion & Model
Aside from being an actress and Tv host, Sarah Hassan is also a model and fashionista. She is a beautiful Model that made her better in fashion. Sarah has contributed a lot to the fashion industry and she is a brand ambassador for many Kenyan fashion brands.
Personal Life
Sarah met Martin Dale, a Nigerian man, at a gym in the Westlands area, Nairobi, and they became friends and started a romantic relationship. Martin Dale proposed to her, and the wedding ceremony took place at Karura Forest in Nairobi on February 25, 2017. She and her husband welcomed a bouncing baby boy in 2019.
Filmography
She has appeared in several movies and series on television such as;
Nefertiti and the Lost Dynasty
Tahidi High
Demigods
Saints
Sakata
Change
House of Lugula
Jane & Abel
Live or Die
Now That You're Here
Discovery +254
How To Find A Husband
Maisha Max
Plan B
Just In Time
Zora
Awards
Best Actress award for Tahidi High at the Chaguo la Teeniez Awards – 2011
Best Supporting Actress Award for House of Lungula at the Kalasha Awards -2013
Best TV Host Award for Discovery +254 at Kalasha Awards – 2015
Best Short Film for The Company You Keep at LA Shorts Awards – 2018
Best Actress for Plan B at Kalasha Awards – 2019
Best Movie East Africa for Plan B at Africa Magic Viewers Choice Awards (AMVCA) – 2020
Net Worth
Sarah Hassan is one of the most popular and influential actresses in Kenya. She is estimated to have a net worth of $2 million.
Social Media
She is active on social media which serves as a means for her to reach her audience. She has over 1 million followers on her Instagram
Instagram: @hassansarah
Twitter @sn_hassan