Shatta Wale (Born on 17 October, 1984) is a multiple award winning Ghanaian-born dancehall musician, songwriter, sound Engineer, and record producer. Charles Nii Armah Menssah Jr. popularly known as Shatte Wale, formally know a as Bandana. He is also an actor, having appeared in the movie NEVER SAY NEVER, THE TRIAL OF SHATTE WALE AND SHATTERED LIVES. He is known as one of the most awarded dancehall artists in the world.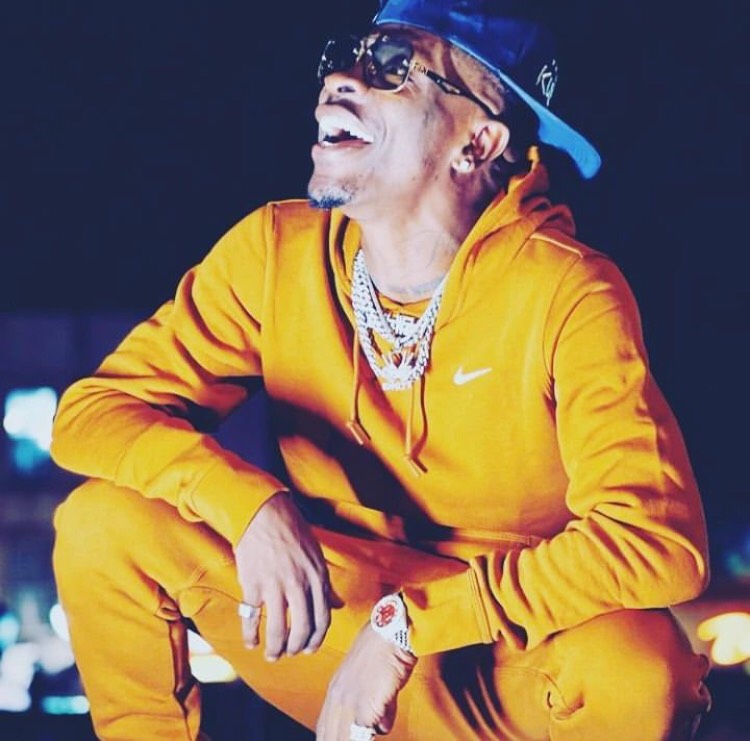 Shatta Wale Biography
Full Name :
Charles Nii Armah Menssah Jr
Date of Birth :
17 October 1984
Place of Birth :
Accra, Ghana
Occupation :
Musician, Songwriter
Genres :
Highlife, Afrobeats, Reggae Dancehall
Labels :
Shatta Movement Records
Zylofon Music
Years Active :
2014 – Present
Net Worth :
$13million – $75million
Social Media Handle :
Instagram @shattewaleninma
Twitter @shattewaleninma
Early Life And Education
Shatte Wale was born on 17 October, 1984. He is a native of Accra Ghana. He attended the Elite Nursery & Primary School for his elementary school Seven and Great Princes Academy at Dansoman. He later attended Winneba Secondary School in the center region of Ghana, and at Institution he was interested in Art. He excelled well in Arts and he was asked to play a role in a popular series titled (BY THE FIRESIDE) which was shown at the National Theatre Ghana.
Career
In the year 2009 – 2012 he comes up with a brand new name which is Shatta Wale and he started a new career bothers on dance hall in a Jamaican-style production in Nima.
He official started his musical career in the year 2014, during his high school days when he learned to play the keyboard and he received routine vocal training at music school. He gains recognition with his hit single (MOKO HOO) which he featured Ghanaian musician Tinny in the year 2014 and he used a Bandana as his stage name. Mom Hoo earns nominations for the Ghana music award of the year. And by followed another hit songs No Problem and Obaa Yaa at this point he received a heavy rotation on Radio and he was backed up by the fans that shot him into Mainstream Ghanaian.
Shatta Wale released songs almost every day on his social media handle and he started gaining slow attention after he dropped "Telephone No" "My Eyes Pon Di Money" and others. His best-known singles are "My Level" " We Taking Over" and Dancehall".
He was featured in Beyonce's album titled "The Lion King" which he featured Major Lazer in 2020 was nominated at the Grammy Awards. In year 2016 he released his critically acclaimed debut album After The Clouds, during the pandemic in the year 2020, he set the record of being the first Ghanaian to organize a digital concert on Youtube.
Endorsements
He signed ambassador deal in 2014 with Guinness Ghana Breweries and as the brand ambassador for Rush Energy Drink.
In September 2017, Kasapreko Company, producers of several alcoholic and non-alcoholic beverages in Ghana, annouced Shatta Wale as their brand ambassador for Storm Energy Drink.
Shatta Wale sign another deal on 17 November 2017 with Boss Baker Beef Roll as the brand ambassador. Another announcement on 11 September, 2019 by Infinix Ghana the Brand Ambassador.
Person Life
Shatta Wale whose parent names are Charles Mensah Snr. and Elsie Evelyn Avemegah.
His father is a Businessman, legal practitioner, and politician. While his mother is a Businesswoman with several thriving small businesses. Shatta Wale states that he never enjoy motherly love and care.
He was in a relationship with Shatta Michy but her genuine name is Diamond Michelle. She is known as a Financial Specialist and Ghanaian artist and Shatta Wale baby mama. Shatta Wale has three children, comprising a girl and two boys whose names are Winnie Mensah, Majesty Mensah, and Jedidah Mensah. Multiple media published that Shatta Wale is in a relationship with "Magdalena Love" whose nickname is Maglev. She is the brain and CEO behind the Shatta Wale Clothing line and making her an entrepreneur. Rumors came out that Shatta Wale once dated The beautiful Model "Miss Christy White".
Discography
Albums
After the Storm (2016)
Cloud 9 (2017, hip hop mixtape)
Reign (2018)
Wonder Boy (2019)
Singles
Taking over
Bulletproof
Dem confuse
Kakai
Be Afraid
My Level
1 Don
Ayoo
Dancehall King
Shatte movement
Hajia Bintu
Baby Chop Kiss
Melissa
Why Always Me
Forgetti
Hosana
Best Life
Hosanna
Gringo
Botoe
Everybody Like My Ting
Miss Money
Mahama Paper
Borjor
Prove You Wrong
Amount
Mi a Evil
Freedom
Kill Dem Wif Prayer
Ahodwo Las Vegas
Gringo
Low Tempo
Tell Me a Lie
Awards
Ghana Music Awards
MOBO Awards.
Independent music Awards
Channel O music video Awards
Nigeria Entertainment Awards
The Future Africa Awards
National Youth Achievement Awards
4syte Music Video Award
City people entertainment Awards
World Music Awards
MTV Africa Music Awards
BET Awards
Africa Muzik Magazine Awards
Ghana Music Honors
Ben TV Awards
Caribbean American and Africa Nation Music Awards
Soundcity Music Video Awards
The Handies
Ovation Red carol &Awards
Ghana Music Awards USA
Ghana DJ Awards
BET Hip Hop Awards
Africa entertainment Awards
MTV Europe Music Awards
All Africa Music Awards
Hippo Music Awards
Entertainment Achievement Awards
Ghana Entertainment Awards
3 Music Awards
Daf BAMA Awards
Ghana Event Awards
African Entertainment Legend Awards
Youtube sub-Sahara Africa Creator Awards
Ghana Music Awards UK
Ghana kids choice Awards
EMY Awards
International renal Reggae and World music Awards
MOGO Awards
Bass Awards
Afrobeats music Awards
Museke online Africa Music Awards
Net Worth
Shatte Wale is currently the richest and the most influential musician artist in Ghanaian with an estimated Net worth $13million – $75million
Social Media Handle
Instagram @shattewaleninma
Twitter @shattewaleninma