Stephen A. Smith was born on October 14, 1967. He is an American sports television personality, radio host, and journalist. He works for ESPN as a commentator on the popular show First Take, where he debates sports topics with Max Kellerman and Molly Qerim. He also appears as an NBA analyst on SportsCenter, NBA Countdown, and the network's NBA broadcasts. He is known for his outspoken and controversial opinions, his catchphrases, and his signature style of delivery.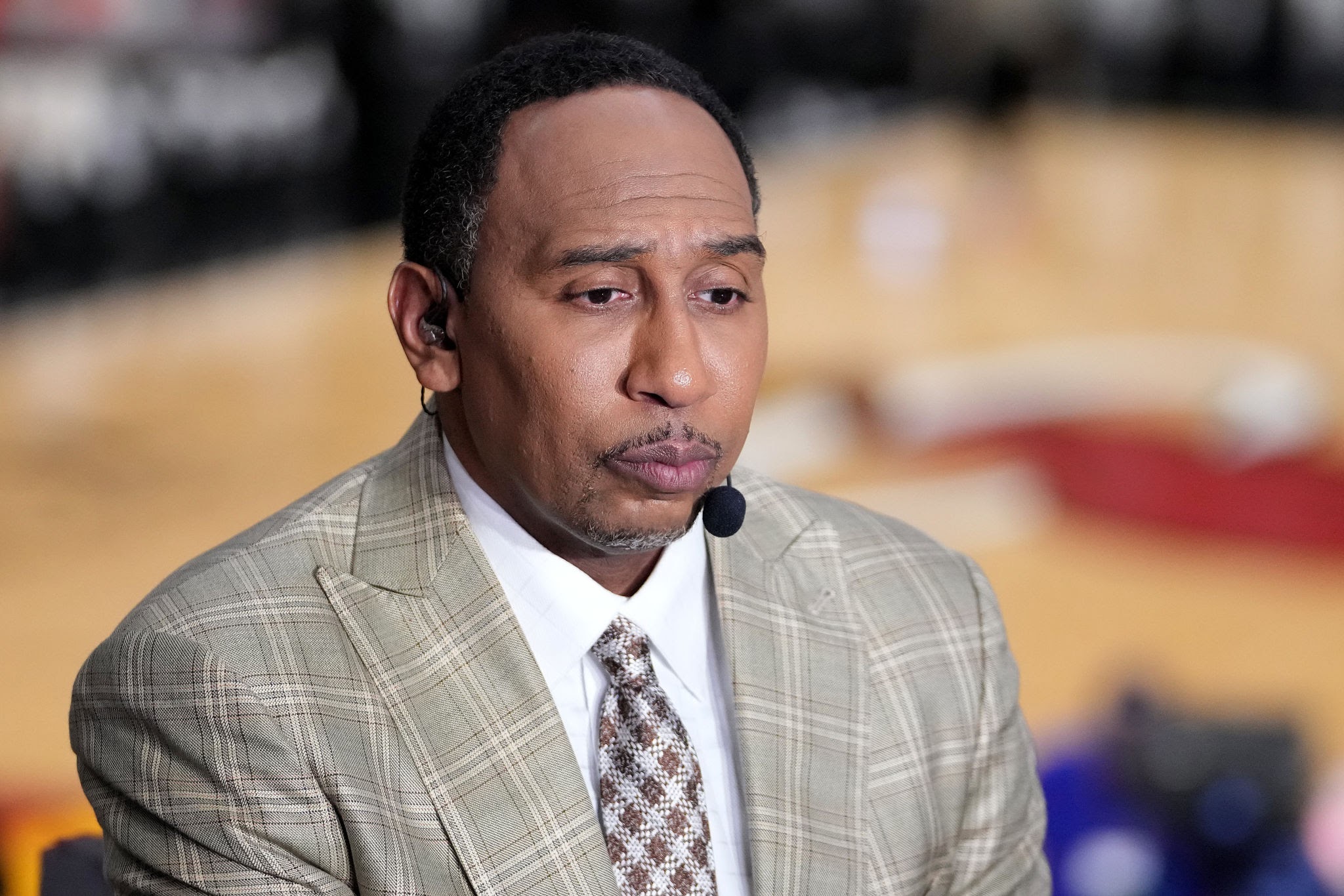 Stephen A. Smith Biography
Full Name

Stephen Anthony Smith

Date of Birth

October 14, 1967

Place of Birth

Bronx, New York City

Occupation

Media Personality | Journalist

Parent

Janet Smith

Net Worth

$16 million

Social Media Handles

Twitter: @stephenasmith

Instagram: @stephenasmith

Facebook: @stephenasmith

YouTube: Stephen A. Smith
Early Life and Education
Stephen A. Smith was born on October 14, 1967, in the Bronx, New York City. He is the youngest of six children of Janet and Charles Smith, originally from Saint Thomas, U.S. Virgin Islands. His father managed a hardware store and his mother was a homemaker. He has four older sisters and had an older brother, Basil, who died in a car accident in 1992. He also has a half-brother on his father's side.
Smith grew up in the Hollis section of Queens, where he attended Thomas Edison High School. He was a good student and a talented basketball player. He graduated in 1986 and enrolled in the Fashion Institute of Technology in Manhattan. However, he dropped out after one year and received a basketball scholarship to Winston-Salem State University, a historically black university in North Carolina. There, he played as a point guard and a shooting guard under Hall of Fame coach Clarence Gaines. He also wrote a column for the university newspaper, The News Argus, where he criticized Gaines for his health issues. He graduated in 1991 with a Bachelor of Arts degree in mass communication. Stephen A. Smith is a member of the Omega Psi Phi fraternity.
Career
Stephen A. Smith began his career as a print journalist, working for various newspapers such as the Winston-Salem Journal, the Greensboro News and Record, the New York Daily News, and The Philadelphia Inquirer. He started as a writer covering high school sports and college basketball and later became an NBA columnist and a general sports columnist. He gained recognition for his insightful and provocative articles, especially on the Philadelphia 76ers and their star player Allen Iverson.
In 2003, Smith made his television debut as an analyst for CNN/SI, a 24-hour sports network. He also joined ESPN as a contributor to several shows such as SportsCenter, NBA Shootaround, and Quite Frankly with Stephen A. Smith. In 2005, he became the host of his own show on ESPN2, where he interviewed celebrities and athletes and discussed sports issues. The show lasted until 2007 when it was canceled due to low ratings.
In 2009, Smith left ESPN and became a Fox Sports Radio personality. He also worked as an NBA analyst for NBA TV and TNT. He returned to ESPN in 2011 as a columnist for ESPN.com and a radio host for ESPN Radio New York. Stephen A. Smith also rejoined SportsCenter as an NBA insider and reporter. In 2012, he became a regular commentator on First Take, replacing Skip Bayless as the main antagonist to Max Kellerman. The show features heated debates on various sports topics, with Smith often expressing his strong opinions and emotions. The show has become one of the most popular and influential sports programs on television, attracting millions of viewers and generating viral clips on social media.
In addition to First Take, Smith also appears on other ESPN shows such as NBA Countdown, The Jump, SportsNation, Mike & Mike, Get Up!, and The Stephen A. Smith Show. He also hosts his own podcast called The Stephen A. Smith Show on ESPN Podcasts Network. He covers various sports topics such as basketball, football, boxing, baseball, soccer, and more. He is one of the most well-known and well-paid personalities in sports media, earning an estimated $12 million per year from ESPN as of 2020.
Personal Life
Stephen A. Smith is a devout Christian who often thanks God for his success and blessings. He is also a philanthropist who supports various causes such as education, health care, youth development, and social justice. He has donated money to his alma mater Winston-Salem State University, the Boys & Girls Clubs of America, the Thurgood Marshall College Fund, and the V Foundation for Cancer Research. Stephen A. Smith has also participated in several charity events such as Celebrity Fight Night, All-Star Bowling Classic, and Hoops for St. Jude.
Smith is not married but has two daughters from previous relationships. His daughters are named Jasmine and Kendra. He is very protective of his personal life and rarely shares details about his family or his love life. He is rumored to have dated several women in the past, such as actress Nia Long and model Nicole Mitchell Murphy. Stephen A. Smith currently lives in New York City.
List of Filmography
Some of his filmography includes:
I Think I Love My Wife (2007)
General Hospital (2007)
The Game Plan (2007)
The Longest Yard (2005)
Arli$$ (2002)
The $treet (2000)
Works
Smith has also written several books and articles on sports and other topics. Some of his works include:
The Best of Stephen A. Smith (2010)
The Truth About Sports (2008)
Misadventures of a Big Mouth Brit (2007)
The Rise of the Black Athlete (2006)
Net Worth
Smith net worth is estimated to be around $16 million. He has amassed a fortune from his successful career as a sports journalist and media personality. Stephen A. Smith has multiple sources of income, such as his salary from ESPN, endorsements, books, and appearances. He also owns several properties, such as a luxury penthouse in New York City, a mansion in Los Angeles, and a vacation home in Saint Thomas.
Social Media Handles
Stephen A. Smith is very active on social media, where he has millions of followers and fans. He often posts updates on his career, his opinions, his personal life, and his interactions with other celebrities and athletes. He also engages with his audience and responds to their comments and questions. Here are some of his social media handles:
Twitter: @stephenasmith
Instagram: @stephenasmith
Facebook: @stephenasmith
YouTube: Stephen A. Smith