Tabitha Mukami Muigai Karanja (Born 29 August 1964) is one of the richest Kenyan businesswomen, industrialists, and entrepreneurs. She is the founder and chief executive officer of Keroche Breweries (founded in 1997), the first large brewery in Kenya owned by a non-multinational company. The company accounts for 20% of Kenya's beer consumption, as of October 2012. Tabitha Karanja won the Nakuru Senatorial seat in 2022, and is the Nakuru County Senator, Kenya.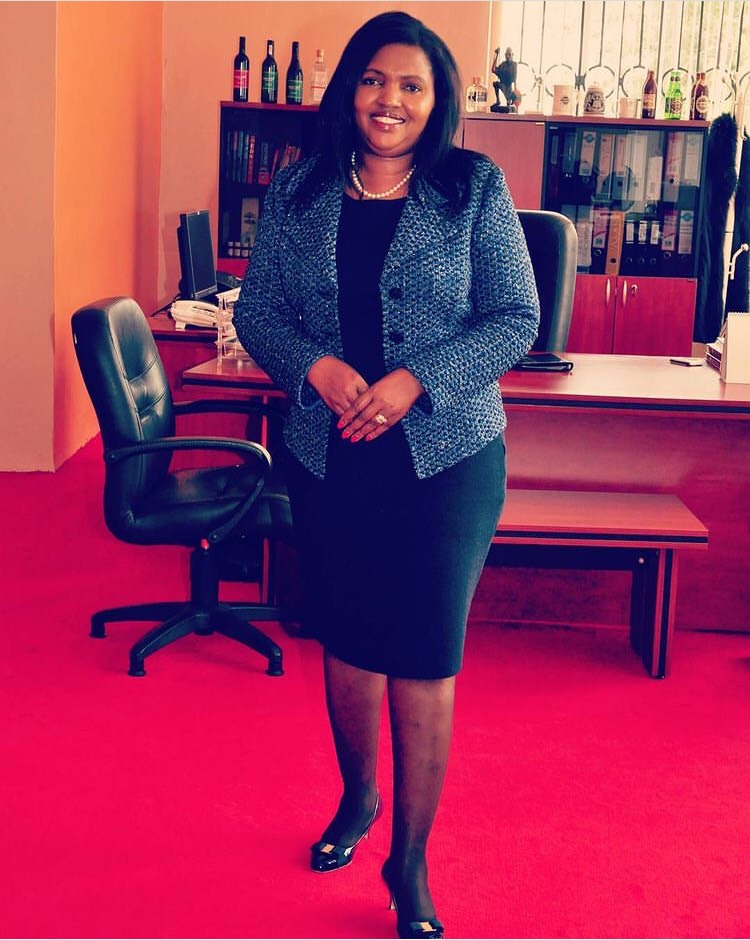 Tabitha Karanja Biography
Full Name :
Tabitha Mukami Muigai Karanja
Date of Birth :
29 August 1964
Place of Birth :
Kijabe, Kenya
Occupation (s) :
Business Person, Entrepreneur, Politician
Years Active :
1996 – Present
Title :
Chief Executive Officer Keroche Breweries Limited
Spouse (s) :
Joseph Karanja
Social Media Handles :
Instagram @Tabith.karanja
Twitter @TabithaKaranja
Early Life And Education
Tabitha Karanja was born on 29 August 1964 in Kijabe, Central Kenya. She attended both primary and secondary schools in Kenya, and she furthermore attended the University of Nairobi, where she studied business administration.
Career
Tabitha Karanja graduated from the University of Nairobi and got a job at the Ministry of Tourism where she worked as an Accounting clerk for two years. She met Joseph Karanja who is a successful hardware store owner in Naivasha town and got married to him, the couple shut down the hardware store and started a wine-making business in 1997.
In early 1997, Tabitha Karanja and her husband Joseph Karanja started Keroche Breweries where they make fortified wine, which targeted the local market. Kenya's government set heavy taxes on locally made wines, and this made her product price high in the market. She switched and started manufacturing ready-to-drink gin and vodka, which they are doing till day. In 2008, she added another product which is a beer to her collection of alcoholic drinks, she started with a brand called "Summit".
The company expand in production in 2013 and increase beer production from 60,000 bottles per day to 600,000 bottles per day. The innovation, which cost KSh5 billion (US$55.5 million), was commissioned by Adan Mohammed, the Cabinet Secretary for Industrialization, on 31 March 2015.
Political Ambition
Tabitha Karanja won the Nakuru Senatorial seat, a city in the Rift Valley region of Kenya in 2022, with 442,864 votes against her main opponent Lawrence Karanja's 163,625 votes and is the Nakuru County Senator, Kenya.
Personal Life
Tabitha is married to Joseph Karanja and they are blessed with four children; James Karanja, Anerlisa Muigai, Edward Muigai, and Tecra Muigai who is now late. Joseph Muigai Karanja serves as the Chairman of Keroche Breweries Limited.
Recognition
Tabitha Karanja was honored with a Moran of the order of the burning spear by former president Mwai Kibaki. She also received another honored with an AABLA award and her brand gained more popularity both locally and globally.
Net Worth
Tabitha Karanja runs a multi-million company, and her net worth is estimated to be $90 million
Social Media Handles
Instagram @Tabith.karanja
Twitter @TabithaKaranja