Tukur Mamu (born January 6) is a Nigerian journalist, publisher, and negotiator. He is the publisher of a Kaduna-based print media called Desert Herald Newspaper. He became famous for his role in negotiating between terrorists, bandits, and the Nigerian government who kidnapped the passengers of the Kaduna-Abuza train and the families of the victims.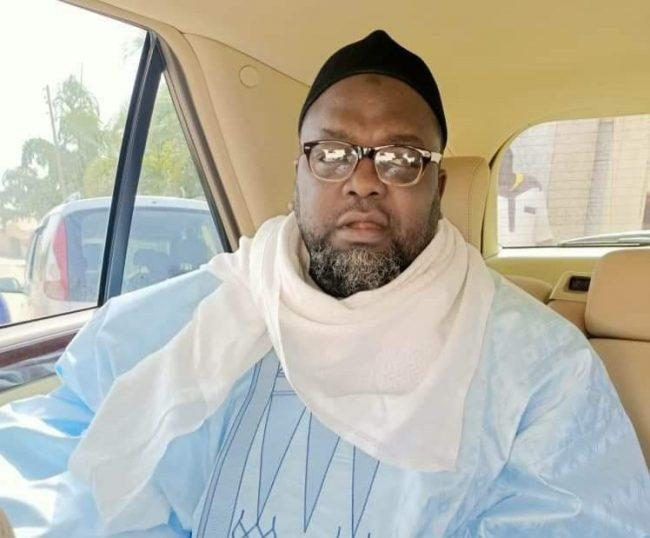 Tukur Mamu Biography
| | |
| --- | --- |
| Full Name | Tukur Mamu |
| Date of Birth | January 6 |
| Nationality | Nigerian |
| Place of Birth | Fika town in Yobe State, Nigeria |
| State of Origin | Fika town in Yobe State, Nigeria |
| Occupation | Media Personality, Journalist |
| Net Worth | Unavailable |
| Social Media Handles | Unavailable |
Early Life and Education
Mamu was born on January 6 in Fika town in Yobe State, Nigeria to Mallam Mamu Duba Gari and Mamu Duba Gari. His real date of birth and year of birth is still unknown. He had his primary and secondary education in Yobe State before proceeding to the university.
Career
Tukur Mamu is a journalist who oversees publishing for the print publication based in Kaduna, the Desert Herald Newspaper. He gained notoriety for his role in the discourse between the families of the victims and the terrorists, bandits, and kidnappers who abducted the passengers of the Kaduna-Abuza train.
The Department of State Services (DSS) claims that preliminary evidence from their investigation supports charges of "logistics provider, helping and abetting acts of terrorism" against Tukur Mamu, the terrorists' interlocutor. He was arrested for his dealings with his father, a negotiator in the northern part of Nigeria. He was arrested in Nigeria by the DSS at Kano airport.
Mamu, who works as Sheikh Ahmad Gumi's spokesperson and is located in Kaduna, was detained last week upon his arrival from Egypt at the Aminu Kano International Airport in Kano. His problems started when he was travelling to Saudi Arabia for a smaller Hajj along with his two wives, Fatima Bashir Mamu and Aisha Salisu Mamu, his oldest son, Faisal Tukur Mamu, and brother-in-law Ibrahim Hassan Tinja. Mamu was doing much more than merely watching from the sidelines; as a non-state player, it was quickly outpacing the security services in negotiating deals to release hostages.
The DSS officers raided his residence, ransacked every nook and cranny of the house, and reportedly carted away laptops, phones, and documents. Confirming the raid, the spokesman for the DSS, Peter Afunanya, said: "So far, appropriate security agencies have executed valid search warrants on Mamu's residence and office." During the process, incriminating materials, including military accoutrements, were recovered. Other items include large amounts in different currencies and denominations as well as financial transaction instruments.
Personal Life
Tukur Mama was married to Hajiya Bilkisu, who is now dead. The marriage also produced children before his death. He has a brother named Muh'dTukur'sTukur'sadi Mamu.
Net Worth
His net worth is currently unavailable.
Social Media Handles
unavailable