Mark Sinclair populary known as Vin Diesel is an American actor, director, producer, and screenwriter. He was born on July 18, 1967, in Alameda County, California. His parents divorced when he was young, and he was raised by his mother and stepfather in New York City.
Diesel got his start in the entertainment industry in 1990 with a small role in the film "Awakenings." He continued to work in the industry, but it wasn't until his breakout role in the 1998 film "Saving Private Ryan" that he gained widespread recognition. That same year, he also starred in the cult classic "Pitch Black."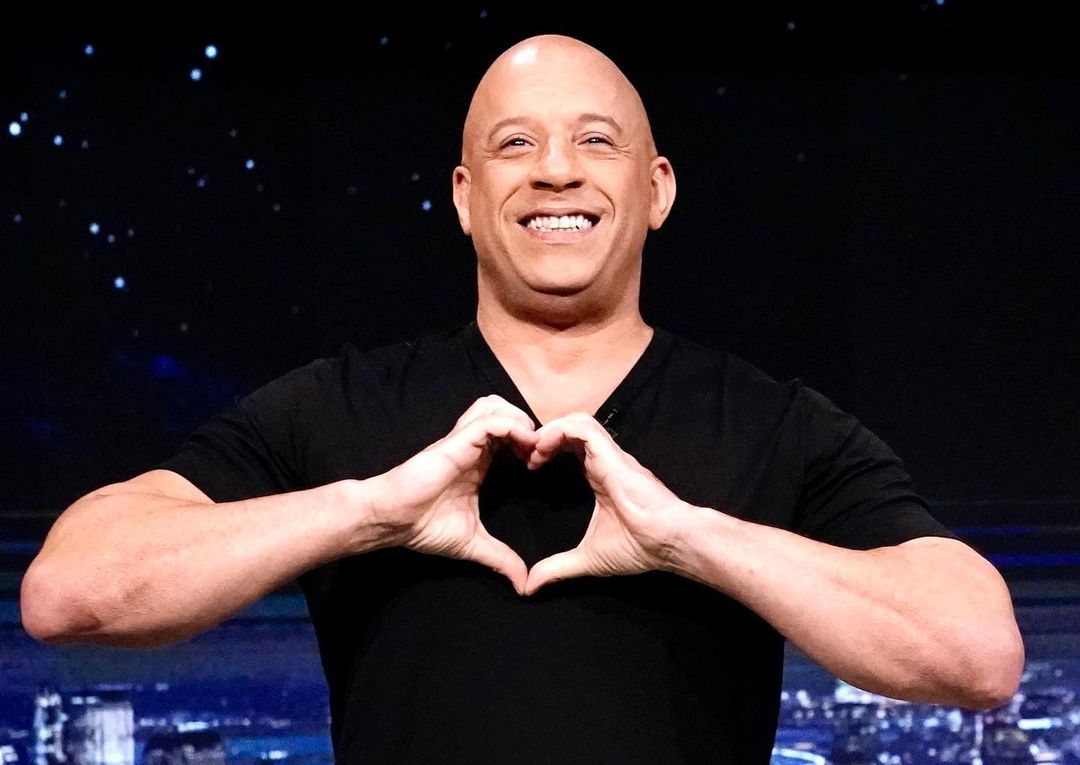 Vin Diesel Biography
| | |
| --- | --- |
| Full Name : | Mark Sinclair |
| Date of Birth : | July 18, 1967 |
| Place of Birth : | Califonia, USA |
| Education : | Hunter College, City University of New York |
| Occupation : | Actor | Film Producer | Writer | Director |
| Active Since : : | 1990–present |
| Spouse : | Paloma Jimenez |
| Networth : | $225 million |
Early Life
Vin Diesel was born Mark Sinclair in Alameda County, California on July 18, 1967. He was raised in New York City and began acting at a young age. He was born to a Jewish mother who later converted to Christianity and an African-American father who died when Vin was three years old. He has one older brother named Paul and two younger sisters Alana and Renee.
His mother, Delora Sherleen Vincent (née Sinclair), is an astrologer. He was raised by his white mother and adoptive African-American father, Irving H. Vincent, an acting instructor and theater manager.
While attending Hunter College in New York City and majoring in creative writing, Diesel continued to be active in the theater throughout his childhood. He then started scripting films. He describes himself as an actor with "multi-faceted" skills.[16]
While employed as a bouncer at the New York nightclub Tunnel, Sinclair started using the stage name "Vin Diesel" because he wanted a name that sounded more intimidating. While the surname Diesel was given to him by friends because of his propensity for being active, Vin is derived from his mother's marriage last name, Vincent.
Career
Vin Diesel breakout role came in 1998's Saving Private Ryan, where he played Sergeant Horvath alongside Tom Hanks' Captain Miller. He went on to star in action films such as The Fast and the Furious franchise (2001-present), XXX (2002), and The Chronicles of Riddick (2004). In addition to acting, Vin has also produced several films including The Pacifier (2005) and Find Me Guilty (2006).
Video Games
Vin Diesel is a noted video game enthusiast and has lent his voice to several video game projects. He played the role of Xander Cage in the "XXX" series, which also featured Samuel L. Jackson as NSA agent Augustus Gibbons, who was voiced by Jackson himself in real life.
In 2010, Vin Diesel appeared in The Chronicles of Riddick: Assault on Dark Athena as Riddick himself; this was after he had starred in two other games based on the franchise: Escape from Butcher Bay (2004) and Assault on Dark Athena (2009).
Bodybuilding and Martial Arts
Vin Diesel is known for his love of bodybuilding and martial arts. He has trained in various martial arts styles, including Brazilian jiu-jitsu, capoeira and kali. His knowledge of these disciplines can be seen in many of his films, such as The Fast and the Furious series.
Vin Diesel has been training with professional bodybuilder Franco Columbu since he was 19 years old. Columbu taught him the importance of dieting properly before competitions so that he could maintain a low body fat percentage without sacrificing muscle mass or strength during competition season (which would have been detrimental to his performance).
Movies
Vin Diesel has been in a number of movies. Some of them are:
The Fast and the Furious (2001) – This was Vin's first big role as Dominic Toretto, a street racer who gets into trouble with police after he wins a race against another driver. He then teams up with his girlfriend Letty and other friends to rescue her from being killed by drug dealer Arturo Braga.
XXX (2002) – This action film stars Vin as Xander Cage, an extreme sports athlete who becomes an agent for the National Security Agency after he saves the president from terrorists in Los Angeles during an extreme sports competition called X Games 16.He then goes on missions around the world to stop other terrorist attacks from happening again before they can succeed at their plans for destruction!
Vin also starred as Richard Bancroft in Find Me Guilty (2006), which tells about how lawyer Leo Handler tries hard enough so that his client Eddie Lino doesn't go to jail despite all odds stacked against him during trial proceedings involving organized crime bosses involved with illegal activities including murder charges brought forth against Mr Lino himself along with several others involved directly or indirectly through association since they knew each other personally."
Awards
Vin Diesel was Nominated for multiple MTV Movie Awards, including Best Male Performance and Best On-Screen Team.
Won the Saturn Award for Best Actor in a Motion Picture, TV Series or Miniseries (2001).
Won Blockbuster Entertainment Award for Favorite Actor – Action/Adventure (2000).
Personal Life
Vin Diesel Married to model Paloma Jimenez with three children: Hania Riley, Vincent Sinclair and Pauline and Lives in Los Angeles, California
Philanthropy
Vin Diesel is a philanthropist who supports many causes, including cancer research, animal rights and disaster relief. He has also donated money to his alma mater, New York University.
In 2014 Vin Diesel was named UNICEF Goodwill Ambassador for children's rights. In this role he has been involved in fundraising campaigns for children affected by conflict or natural disasters such as the earthquake in Haiti or Typhoon Haiyan in the Philippines.
Social Media
You can find Vin Diesel on social media, where he's very active. His Instagram account has over 93 million followers and his Facebook page has over 44 million likes.