Wale Adenuga is a popular multi-award-winning Nigerian cartoon series publisher. He was the publisher of the popular Ikebe Super, Super Story, and Binta series.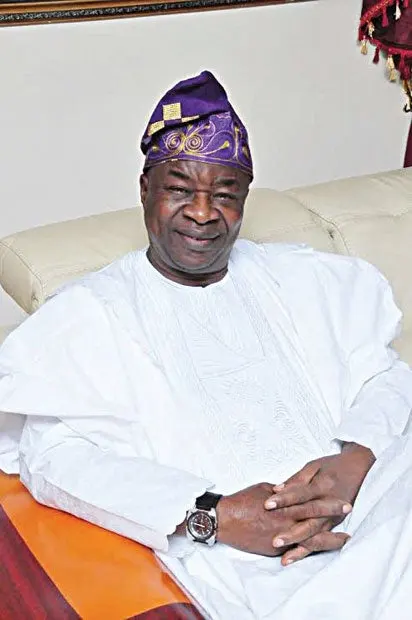 Wale Adenuga Biography
Date of Birth :
September 24, 1950
Place of Birth :
Osun State, Nigeria
Highest Qualification :
B.Sc
Occupation :
Cartoonist | Publisher
Spouse :
Ehiwenma Adenuga
Early Life & Education
Wale Adenuga was born on the 24th of September, 1950, in Ile-Ife, Osun State, which falls in the South Western region of Nigeria. He grew up in Ibadan, where he had his SSCE certificate at Ibadan City Academy. He went further to study for his higher school certificate at King's College in Lagos, where he first formed a POP band. In 1971, Adenuga attended the University of Lagos to study business administration. He also worked for Campus Magazine's cartoons, where he quickly rose to the position of chief cartoonist.
Career
After graduating and completing his compulsory one-year National Youth Service, Wale Adenuga released his first comic, Ikebe Super, in 1975. Prominent Nollywood actors like Papa Ajasco, Pa Jimoh, and a playboy named Boy Alinco were introduced in the comic. Miss Pepeiye, who took up a promiscuous gold-digger role, was later included as a prominent female character. Adenuga's other publications included Super Story, a satirical magazine that focused on current events, and Binta, a children's magazine. These were two of Adenuga's other publications.
Nigerian publications were impacted by the economic slump in the late 1980s, which led Adenuga to decide to switch from print to digital. In 1983, Adenuga launched the film Papa Ajasco, which was based on the hero of Ikebe Super, before the film industry began to expand. As the first English comedy in a field formerly dominated by Yoruba productions, Papa Ajasco set the record. In 1995, a movie adaptation of Binta with the new title Binta My Daughter was released. The Ajasco Family, now known as Papa Ajasco, premiered on Nigerian television a year later to rousing praise.
Adenuga established the Pencil Film and Television Institute (PEFTI) in 2004. Producing, directing, and cinematography are among the courses it offers.
Personal Life
In 1975, Wale Adenuga got married to his wife, Ehiwenma, whom she met at the University of Lagos. The couple is blessed with five children.
Awards & Nominations
2009: Recipient of honor from the Nigerian government as Member of the Order of the Federal Republic (MFR).
2002: Best Television Drama and Awards at the Nigeria Film Festival.
2002: Best Socially Relevant Television Production Awards at the Nigeria Film Festival.
He won the Best Script Writer Award at the Nigeria Film Festival in 2002.
2002: Best Producer Award at the Nigeria Film Festival.
2002: Best Director Award at the Nigeria Film Festival.
Influence & Impact
Adenuga and his wife, Ehiwenma, established Binta International School on September 24, 1994, as a foundation devoted to enhancing education in Nigeria.
Net Worth
According to different sources online, Wale Adenuga's net worth is estimated at around $3 million.