K1 De Ultimate real name is Wasiu Omogbolahan Olasunkanmi Adewale Ayinde also known as Marshal. He is an award-winning Nigerian Fuji musician.  He popularized Talazo fuji, a brand of fuji that appeals to all age groups, regardless of tribe or origin, and is based on the work of fuji creator Ayinde Barrister. He is also being referred to as KWAM 1, which was coined from King Wasiu Ayinde Marshal I.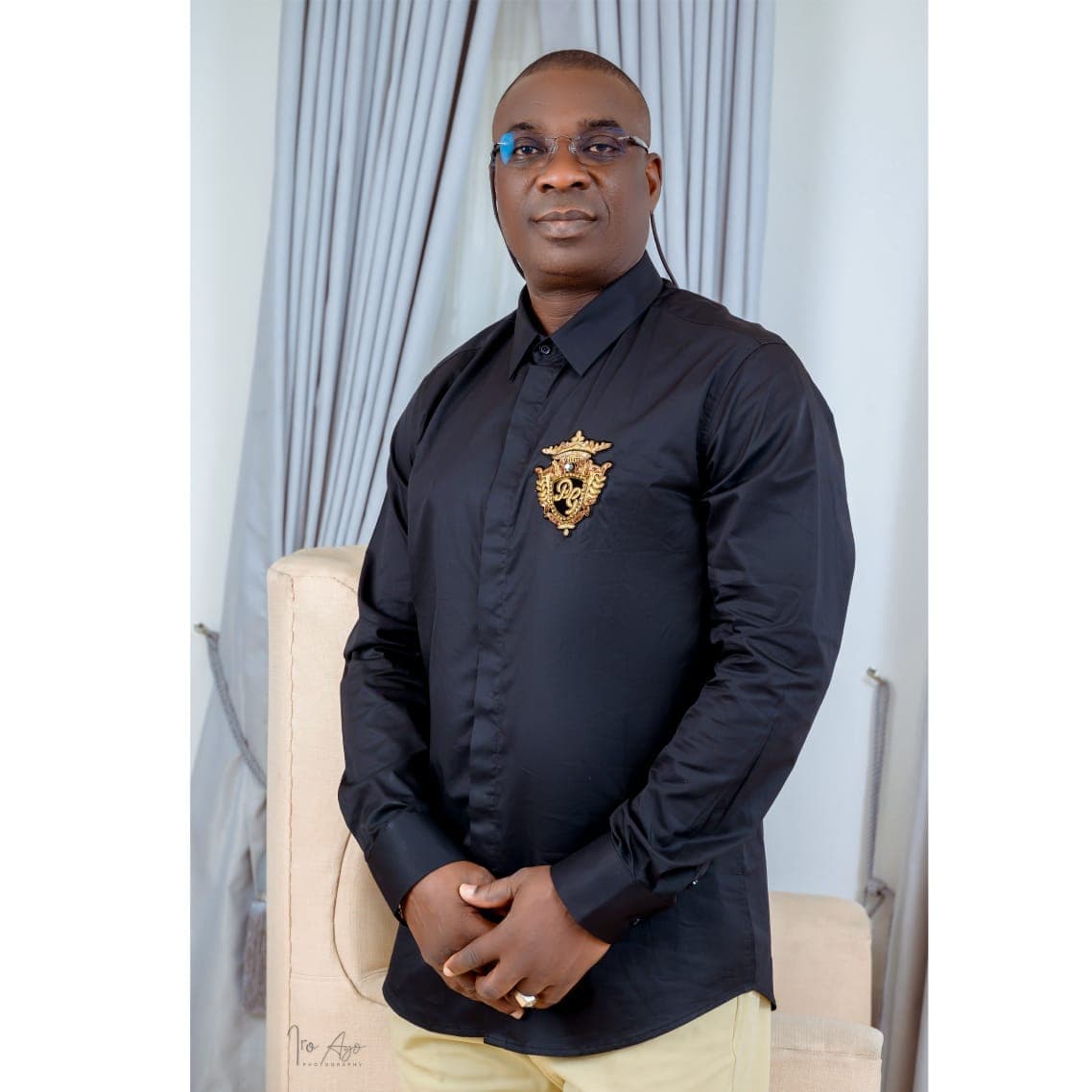 Wasiu Ayinde (K1 De Ultimate) Biography
| | |
| --- | --- |
| Full Name | Wasiu Omogbolahan Olasunkanmi Adewale Ayinde |
| Nick Name | K1 De Ultimate | KWAM 1 | Oluaye Fuji | Marshal |
| Date of Birth | March 3rd, 1957 |
| Place of Birth | Lagos State, Nigeria |
| Occupation | Fuji Musician |
| Active Since | 1988 – present |
| Net Worth | #800 million (Not yet verified) |
| Social Handles | Instagram: kingwasiuayindemarshal |
Early Life & Education
Wasiu Ayinde was born on the 3rd of March, 1957, in the Agarawu area of Lagos Island. He hails from Ijebu Ode, Ogun State, which falls in the Southwestern part of Nigeria. His father is from Ijebu-Ode, and his mother is from Ondo State, Ilupeju. Wasiu attended his primary education and graduated from Jamatu Islamiyah Standard School in 1967. He began secondary school at The Government College in Isolo, Lagos, and later transferred to a school in Saki, Oyo State. Following his father's tragic death in his first year, he was unable to complete his high school education.
Career
When Wasiu Ayinde was eight years old, he realized his passion for music. His parents were first opposed, but he persisted, and by the age of 15, he had won a number of local musical competitions. His career took off when he joined Ayinde Barrister's band, the Supreme Fuji Commanders, from 1975 until 1978, after working for years as an instrument packer for him.
After asking permission and blessing from his master, Ayinde Barrister, he also adopted the name Ayinde as his own. In 1980, he released his first album, Iba, which included the remarkable track "Abode Mecca," and in 1984, he released his most successful album, Talazo '84. He has numerous titles and music prizes to his credit.
In 1986, he went on a global tour between North America and Europe, and in 1987, he played at Hammersmith Town Hall. On September 28, 1990, the Talazo Band performed in New York City, United States, followed by London Yuppie 1 & 2 Nights 1991/92, European Tour 1995, Berlin 1997, North America (USA & Canada 1998), Canada 2000, and USA Tour 2003. Since then, he has continued to tour nonstop every year. He gave the first-ever Fuji performance at the WOMAD Festival in 1995. He's also the only Fuji musician who's played at the Troxy, WOMEX, and SOB.
Personal Life
Marital Life
On Thursday, November 18, 2021, the Fuji singer, Wasiu Ayinde married his new wife, Emmanuella Ropo, in a wedding ceremony held in the Palace of Alake of Egbaland.
Her previous marriage resulted in the birth of three children. Wasiu also has other wives who are the mothers of his children. Some of these women, including Yewande, who resides in Canada with her children, have been legally married to him. It is also rumored that Wasiu Ayinde has many wives and over 38 children
Songs
A few of Wasiu Ayinde's songs are listed below
2020: Fuji The Sound Fuji Hip
2020: Fuji the Sound ep
2017: 22 Dec Fuji Ep Let Music Flow
2012: Instinct
2012: Fuji Time
2011: Tribute To My Mentor
2007: United Kingdom Ireland Tour Live
2007: The Truth Live
2006: Flavour
2003: Big Deal
2002: Gourd
2001: Statement
2001: New Lagos
2001: Message
2000: New Era
2000: Faze 3
2000: Canada live
1999: New Era Live United Kingdom
1999: Fuji Fusion (Okofaji Carnival)
1999: Afinni
1999 Benson & Hedges Loud in Lagos
1998: United Kingdom Live
1998: New York Chicago Atlanta Houston & Canada Tour Toronto Montreal live 1998
1997: London Hamburg Amsterdam Berlin Paris 97
1997: History
1997: Berlin Compact Disk
1997 Benson & Hedges
1996: Legacy
1996: Faze 2 Global Tour '96
1995: Talazo Fuji Party Music Compact Disk
1995: Sabaka Night
1995: Reflection
1995: Oju Opon
1995: London Hamburg Amsterdam Berlin 95
1995: Fadaka Club
1995: Consolidation
1995 Womad Concert
1994: Consolidation live Ade Bendel
1993: The Ultimate
1991: Yuppie Night 1 & 2
1991: Fuji Collections
1991: American Tips
1990: Jo Fun Mi (Dance For Me)
1990: American Tour Live
1989: Siliky
1989: Fuji Rapping
1989: Achievement
1988: Sun – Splash
1988: My Dear Mother
1988: Fuji Headline
1987: Talazo In London
1987: Aiyé
1987: Adieu Awolowo
1986: Tiwa Dayo
1986: Ori
1986: Golden Mercury
1986: Erin Goke – Lecture
1986: Baby Je Kajo
1985: Talazo Disco 85
1985: Pomposity
1985: Elo-Sora
1984: Talazo System
1984: Talazo System
1984: Talazo '84
1984: Omo Akorede
1984: Ise L'Ogun Ise
1984: Ijo olomo
1982: Igbalaye
1981: Esi Oro
1980: Iba
Chieftaincy and Honorary Titles
Badabarawu of Ogijo in 1985.
Ekerin Amuludun of Ibadanland in 1986.
Golden Mercury of Africa Title in 1986.
Honoris Causa of Music at Saint John University Bakersfield California USA in 1989.
Crown as King of Fuji, (Oluaye Fuji Music) at NTA Ibadan in 1993.
The Oluomo of Lagos by King Adeyinka Oyekan of Lagos in 1999.
The first Mayegun of Oyo Kingdom by Alaafin of Oyo, Oba Lamidi Adeyemi.
Awards & Nomination
| Year | Nominated Song | Award | Result |
| --- | --- | --- | --- |
| 2013 | K1 De Ultimate | The Headies | Hall Of Fame | Won |
| 2014 | K1 De Ultimate | City People Lifetime Achievement Award | Won |
Net worth
According to many sources, Wasiu Ayinde is the richest Fuji singer in Nigeria with an estimated net worth of #800 million. He owns mansion buildings and many expensive cars. He also travels around the world a lot.
Social Media
Despite being said to be an old musician, Wasiu Ayinde is widely recognized on social media more than many youth musicians most especially on Instagram. He has 343,000 followers on Instagram. His Instagram handle is written below.
Instagram: kingwasiuayindemarshal
Wasiu Ayinde, if not the most rated Fuji musician in Nigeria, will surely be one of the top-rated. We wish him well in all his endeavors. You can also drop a wish for him in the comment box below.