Christopher Omenye is a Nigerian singer, songwriter, and performer better known by his stage name, Yung L (pronounced Young L). He was a member of the defunct GRIP Movement, and he has gone on to do significantly well for himself in the music industry.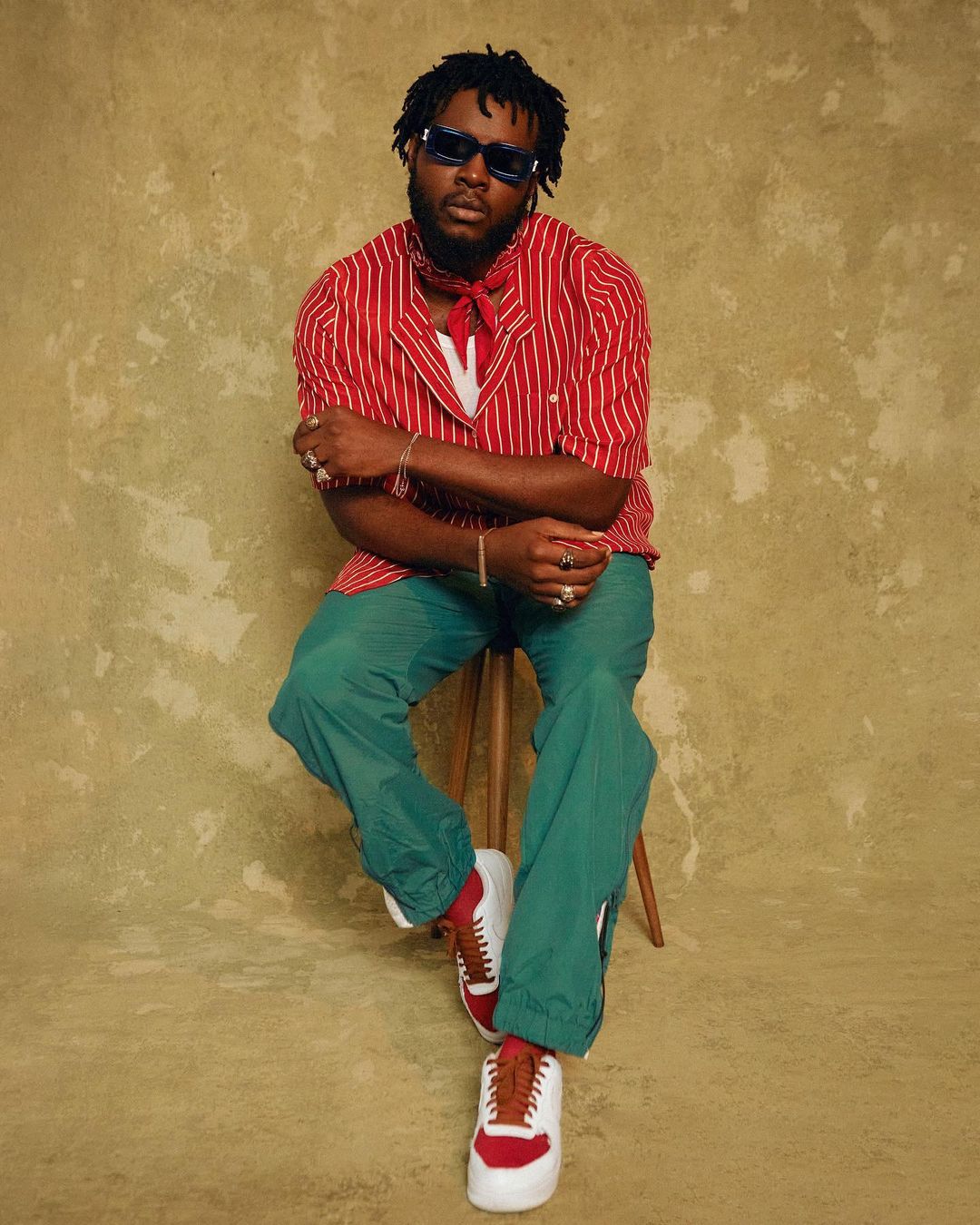 Yung L Biography
Full Name :
Christopher Omenye
State of Origin :
Anambra State, Nigeria
Place of Birth :
Plateau State, Nigeria
Record Label :
Chocolate City
Social Media Handles :
Instagram: yunglmrmarley
Twitter: @YungLMrmarley
Early Life and Education
Yung L was born on January 6, 1988, and raised in Jos, a city located in the Plateau state. He is the last of five children of his mother, and he attributes a significant part of his drive to study music to his mother, who first introduced him to the church drummer before introducing him to the church pianist (Meca-E of Square Records). He learned music theory from them both, as well as how to play a few instruments. He soon began playing the drums in both church and high school.
Omenye, a University of Jos alumni, started out performing in front of audiences at social events before joining the band Mac9. They played songs by Jay-Z and Damian Marley, two of Yung L's musical influences.
Career
Yung L met other aspiring musicians like Ice Prince, GRIP Boiz (formerly, Endia, J.Milla, and the producer Chopstix) while attending the University of Jos Medical School. They joined forces to create the GRIP movement, with Yung L serving as the label's president. Similar to the Choc Boys and WuTang Clan, Grip music is made up of the individual musicians Yung L, Endia, Jmilla, and chopstix who are collectively referred to as the Grip Boiz. They relocated to Lagos in 2011 so they could focus solely on their musical talents.
Yung L performed and released music as an independent musician before obtaining a record deal with Chocolate City Music. He released singles like Pass The Aux and SOS, which were nominated for MTV's Music Video of the Year Award, and other songs during this time. His international fame increased in 2017 when Major Lazer included Yung L, Skales, and producer Chopstix on the remix of "Run Up," which also included Nicki Minaj and PartyNextDoor.
He released a single and the album "Better Late Than Never" with Chocolate City Music, which also includes Ghanaian musician Sarkodie.
Discography
Albums
Better Late Than Never (2017)
Jollification (EP) (2019)
Juice & Zimm (EP) (2020)
Singles
"SOS"
"Fever"
"Red Rose"
"Cheers"
"Gbewa"
"Pressure" (featuring Sarkodie and Jaij Hollands)
"Eve Bounce"
"Eve Bounce remix" (featuring Wizkid)
Performances and Appearances
Iceprince Album Launch: ELI Concert, Eko Hotel, Lagos, Nigeria
Industry Night, Oriental Hotel, Lagos
Performed alongside Ice Prince and MoCheddahon on a club tour in South Africa in 2011.
Performed at the One Mic Concert at Brown's Café, Lagos
Performed at the ELI concerts in Liberia and Sierra Leone.
Performed at the Blackberry Concert at the University of Lagos.
Performed at the Beach Soccer tournament, Lagos, Nigeria.
Also performed at different school proms all over Nigeria.
Performed at Jos trade fair-2010
Headlined Silverbird Rhythm 93.7 concert twice in 2009 and 2010.
Performed at all end-of-year medical dinners at the University of Jos.
All Nation University Choice Award Ghana
Ice Prince FOZ Concert, shared a stage with UK-based artists Chip.
Awards and Nominations
Nominated for the HipHop World Awards
(Headies) Rookie of the Year Award for his single, Red Rose, 2012.
Song of the Year: Freestyle Song, 2010
University of Jos Awards
Number 1 on Rhythm FM, Jos.
Top 50 songs of the year
Net Worth
His net worth is currently unavailable.
Social Media Handles
Instagram: yunglmrmarley
Twitter: @YungLMrmarley